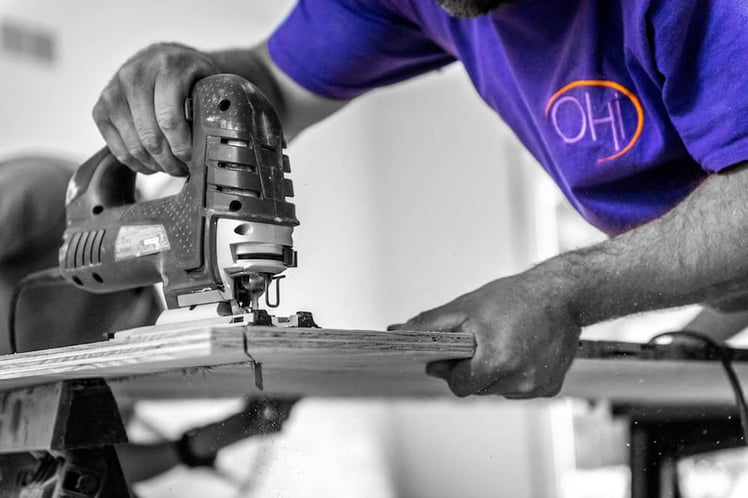 When you're new to home remodeling, the process can be overwhelming. Having to plan the design you want, find the contractors to execute it, one of which will inevitably stand you up, AND source your materials is a lot of work. Life is much easier if you opt for a design-build firm, where the same team completes the design process while also managing and overseeing the construction process. Some design-builds do use subcontractors, and their team will source those. Luckily, OHi has in-house craftsmen and partnerships for specialized tasks such as masonry. Everyone, from the designers to the builders, comes together to create great ideas and make even better outcomes. Using a design-build firm results in a seamless direct communication process, honest pricing, and higher quality.
Direct Communication
When using a design-build firm like OHi, the homeowner only has to manage one contract and communicate with their designer and project manager. The designer and project manager then act as a liaison between suppliers and contractors for the eternity of the process keeping the owner up to date on the progress. In OHi's method, you will work with your designer first to create your project's layout and select your products before construction starts. A perk of having the designer in-house is that they are a part of every phase to ensure that the build team follows the initial plan and to clarify or help with any changes that may come up once construction starts.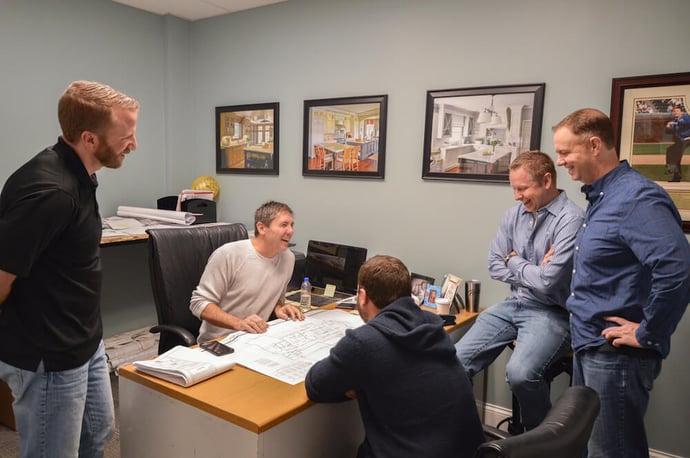 Honest Pricing
Like most design-builds, OHi will provide you with an estimated budget for the project within a week of your in-home consultation. This estimate will give you an expectation of the financial commitment for your project. It also reduces the risk of going over budget in the construction process. Our team has a dedicated team member who stays up-to-date on pricing and determines your estimated cost based on our in-house materials. A contractor who works independently of a designer may have hidden fees for design work, and vice-versa; a designer's plans can be costly without knowing who will do the work and how much the work will cost. With our team, sometimes our designers can help work within your budget and propose plans that may be less flashy but keep your wallet happy.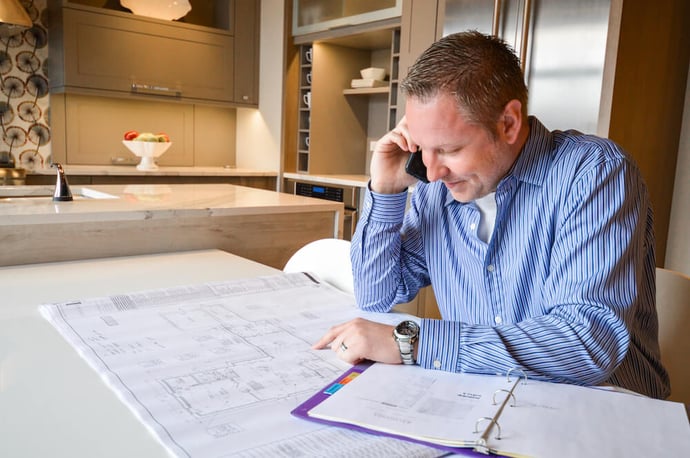 Higher Quality
When working with a design-build firm like OHi, you are getting thoroughly vetted, in-house craftsmen with years of experience, which means they are guaranteed to show up when they say they are. Our craftsmen are held to a higher standard because they have to answer to management and have designers keeping them accountable. On the other hand, our designers are able to sift through THOUSANDS of materials to find one that is both high quality and right for our client's budget. Design-builds can offer custom features that a contractor may not have the skill set for, like custom cabinetry that requires precision down to 1/16 of an inch. With OHi, your remodel won't be run down in a year from cheap materials or shoddy workmanship and will be unique to your preferences. This comes from the accountability of a design-build firm.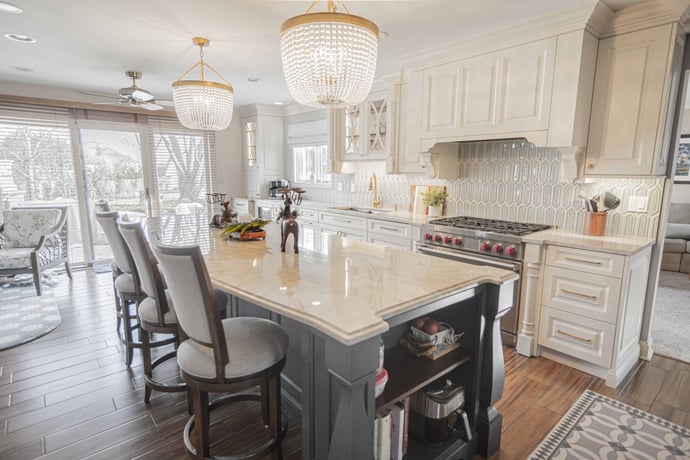 If you are looking to remodel your home, our design-build team would be happy to work with you! Contact us today or schedule an appointment. For more examples of our projects, take a look at our portfolio!
Related Articles