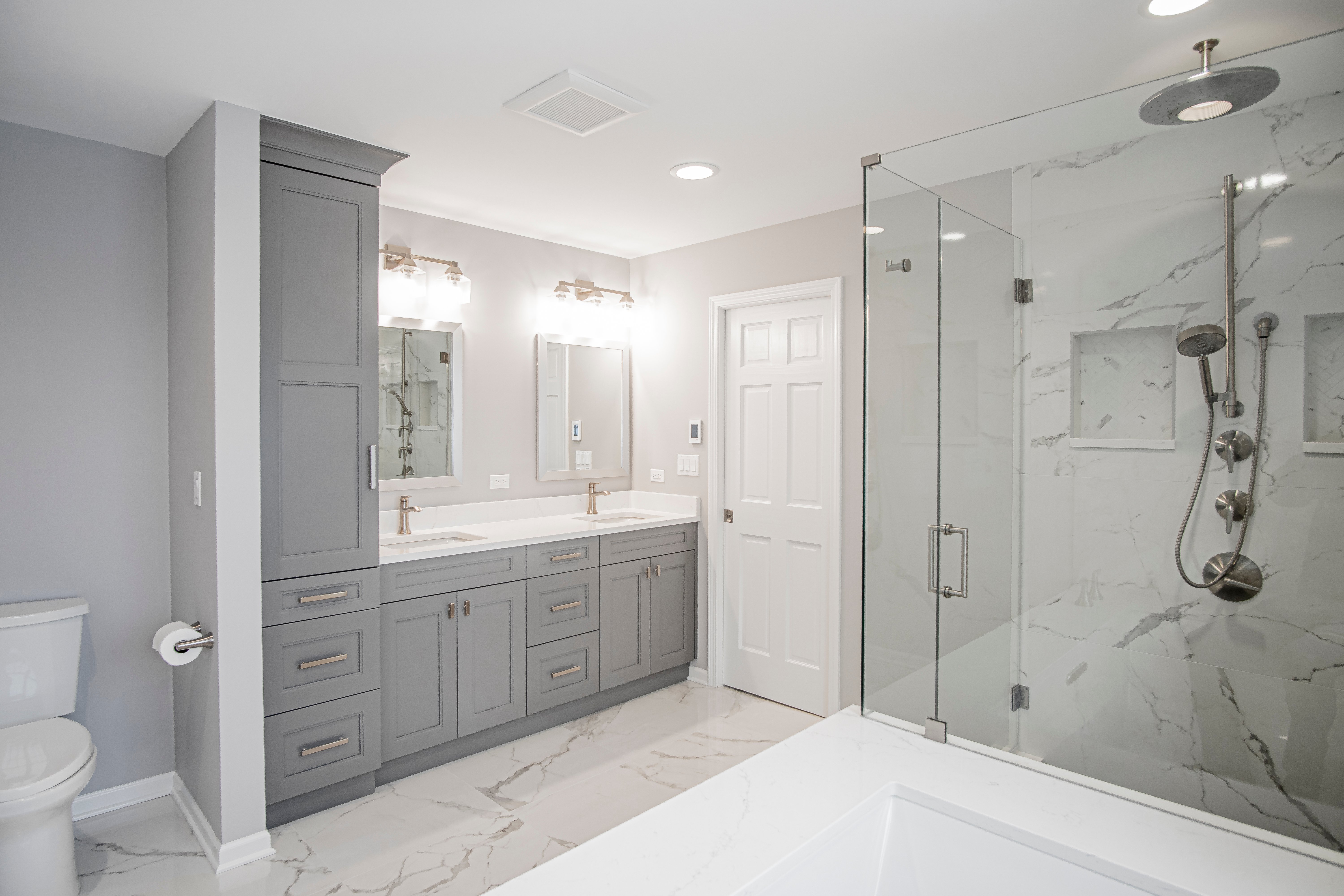 Are you considering home remodeling? Whether it's a kitchen or bath renovation, or an interior design project, working with home remodelers that do custom interior design can bring many benefits. From improving the look and feel of your home to increasing its value, there are numerous advantages to hiring the right team for your home improvement needs. At OHi, we provide a custom experience from start to finish. Here are six benefits of working with home remodelers that provide custom interior design services.
1. Improved Home Aesthetics
Working with home remodelers that specialize in custom interior design can help you create a beautiful and unique home that reflects your personal style. Our interior design team is on top of the latest trends, colorings and finishings that will leave your home beautiful and impressionable.

2. Increased Home Value
Investing in home remodeling and interior design services can add to the overall value of your home, making it more attractive to potential buyers if you choose to sell down the line. Typically, kitchen remodels have a national average ROI of 81 percent while bathroom remodels recoup around 60 percent of the investment.

3. Enhanced functionality
Our interior design team can help optimize space within your home, giving you more usable room for activities or storage solutions as needed. Whether that is removing dated fascia in your kitchen to provide more storage space or adding enhanced pull out cabinets that deliver seamless functionality, the opportunities are endless.
4. Tailored Solutions
Home remodelers who offer custom interior design are able to tailor their services according to your specific needs and preferences, ensuring that all work is done exactly how you want it done. There are many options to choose from when remodeling but few are capable of providing solutions that truly meet your needs.
5. Professional Expertise
Kitchen and bath designers with experience in custom interior design have specialized knowledge about materials, color palettes, lighting fixtures and other elements of home renovation projects. It is a daunting undertaking to go through major home renovations. OHi will be along with you every step of the way to answer any questions, handle any issues and make this a smooth and delightful experience.
6. Stress-free process
When hiring experienced professionals for your project, there's no need for guesswork or worry about getting things wrong - instead everything will be taken care of quickly and efficiently. The OHi process is outlined in a roadmap that makes sure you are in tune with every step of the endeavor.

Overall, home remodeling and interior design can be a great way to enhance the look and feel of your home while also increasing its value. Working with home remodelers that specialize in custom interior design services will help to ensure all your needs are met. With professional and trustworthy home remodelers on board, you can rest assured knowing that everything will be taken care of quickly and efficiently without any stress or guesswork involved. If you are considering a home renovation, we are ready to help get the process started. Reach out to us directly to schedule an in home consultation or visit us at our state of the art showroom in Elk Grove Village.
Related Articles