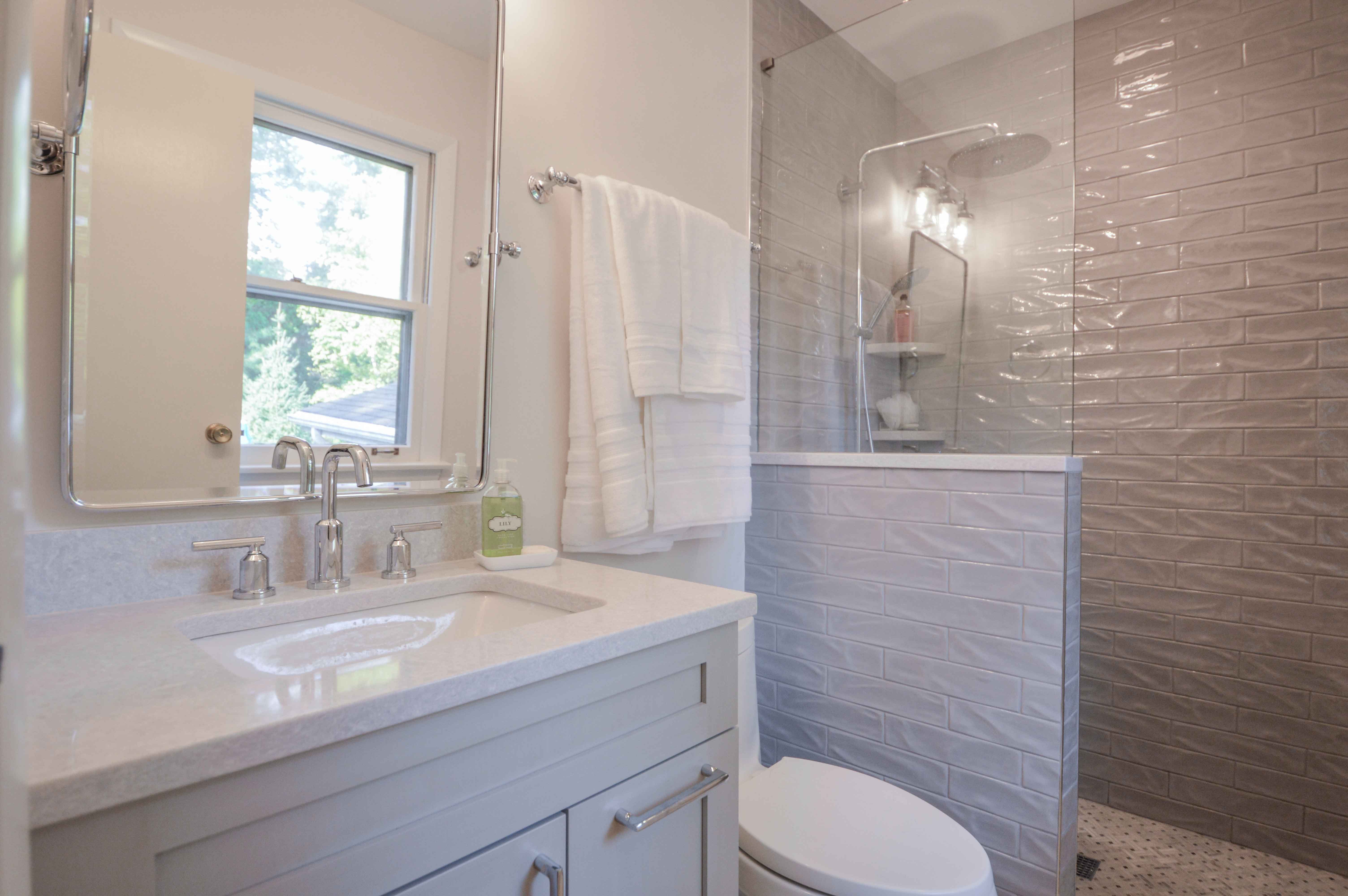 The water consumed by your family plays a critical role in the efficiency of your home, the health of your family, the impact on the environment, and the expense your family incurs from water usage. When remodeling a bathroom, it is important to understand what your utility costs will be, while also understanding the amount of water your family will use, and how you can save water.
Shower
The average American shower uses approximately 15.8 gallons and lasts around 8 minutes. A great way to reduce the water consumption in a shower is to use an efficient shower head. A WaterSense label will be applied to any shower head that proves they use no more than 2 gallons per minute. During the design phase, we will offer WaterSense shower heads that will help you save water and money on your utilities every month.
Toilet
Flushing the toilet is typically the largest consumption of water usage in your home. When you are considering a bathroom remodel, a low-flow toilet can greatly reduce your family's water consumption. Older, conventional toilets can use 5 to 7 gallons per flush, but low-flow models use as little as 1.6 gallons. Since the average person flushes five times a day, the gallons can really add up. Adding a low-flow toilet to your bathroom model will definitely save your family on water consumption. (Notice the WaterSense sticker on the tank below)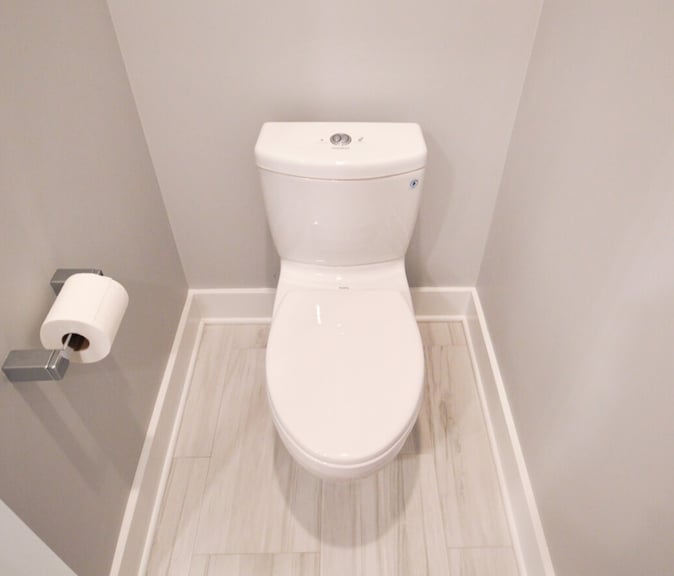 Bathroom Faucet
The bathroom sink consumes about 2.2 gallons of water per minute. An easy way to reduce water consumption in a bathroom remodel would be to turn off the sink when you are brushing your teeth, saving over four gallons of water per brush. This adds up greatly when you consider how often you brush your teeth and how many family members you have. Another way would be to select a faucet that also contains the EPA WaterSense label.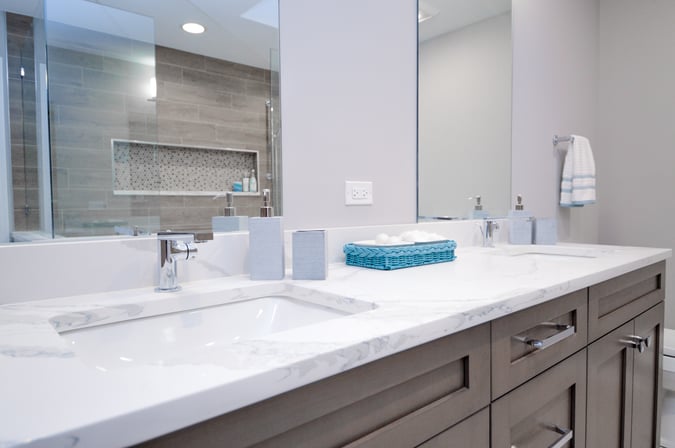 Bathtub
Nothing is more relaxing than a bath, but it is also very critical when it comes to water consumption. The average bath uses 35 to 50 gallons of water, whereas a 10-minute shower with a low-flow showerhead only uses 18 to 20 gallons. It is important to understand that every bath you take can equal almost three showers, which is much less efficient. However, if you can't live without a bath, we suggest investing in a soaker tub. Soaker tubs are designed to keep the bath water warm by circulating the water through special jets. That way, you don't need to keep refilling with warm water when it inevitably gets lukewarm.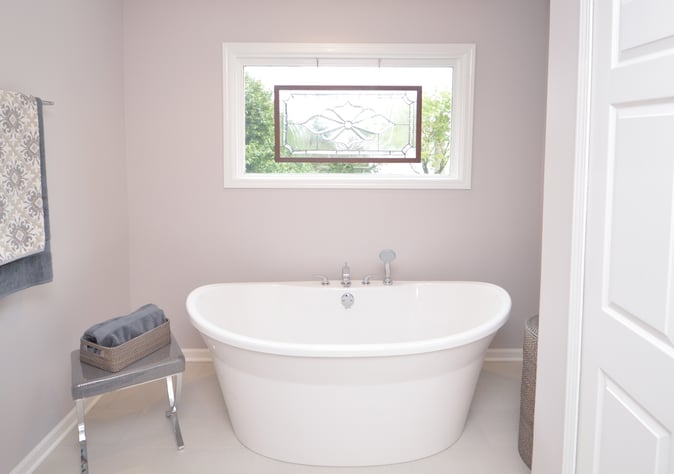 If you're considering a remodeling project, give us a call or fill out our project discussion form. If you'd like to learn more about must-have 2021 design trends, download our lookbook. Our team members are excited and ready to get to work on your dream space!
Related Articles