Bathrooms don't have to be boring. There can be many fun features that can go into a bathroom. If you're remodeling your bathroom, you'll want to consider these seven must-have features to make your bathroom the best it can be, after all, your bathroom remodel should be custom tailored to you.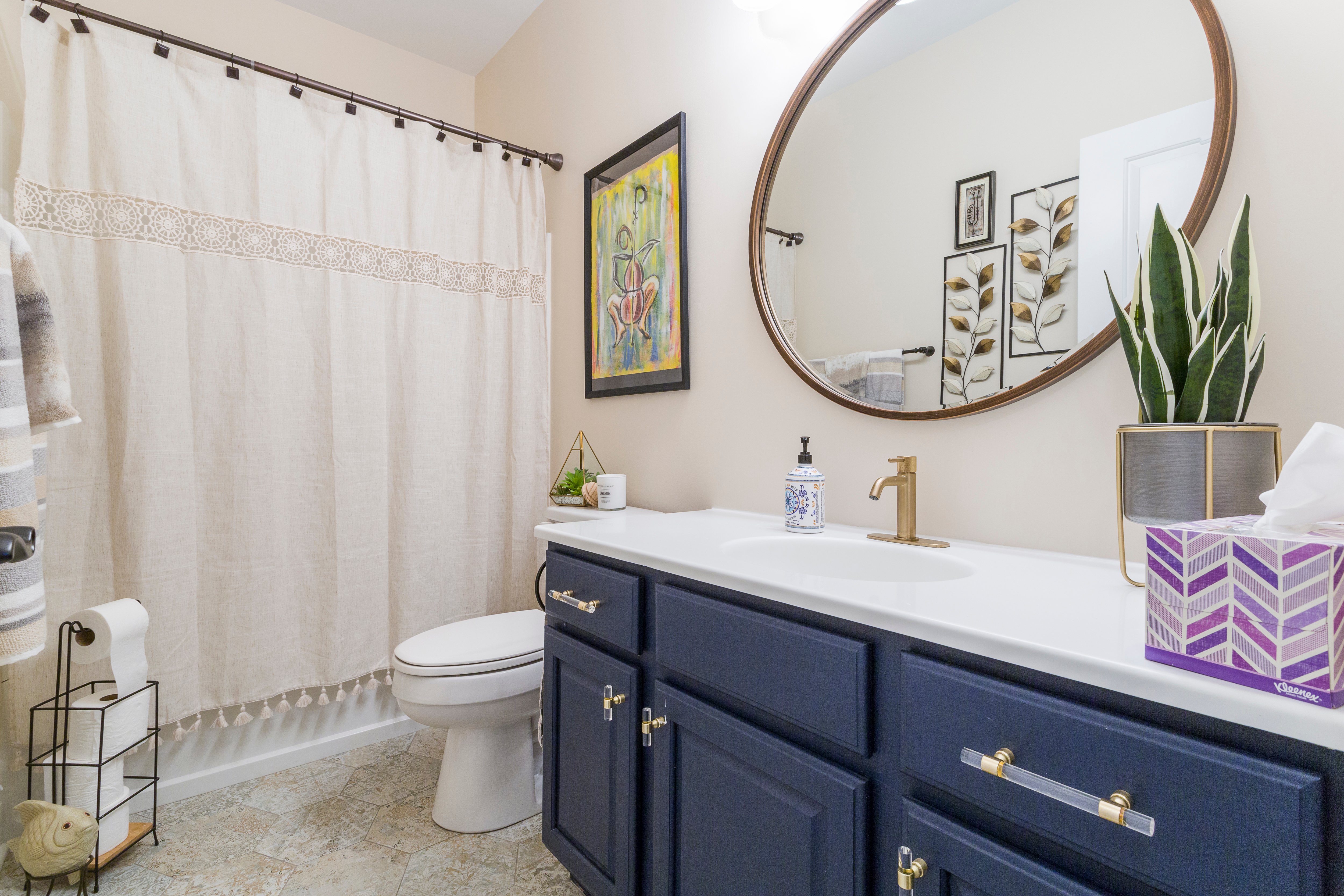 1. Vanity Towers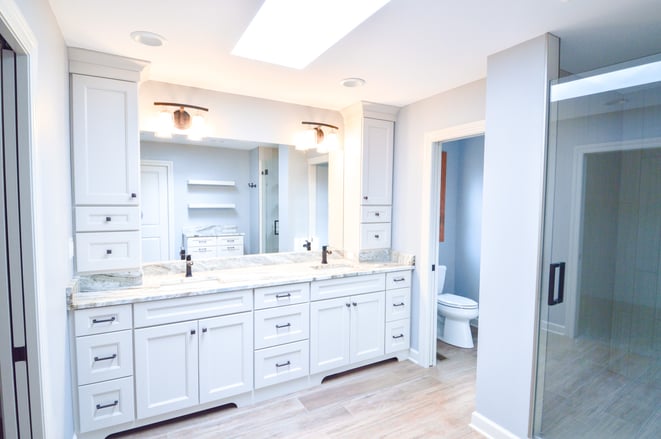 Bathrooms are naturally small with little space, and having storage options in bathrooms is essential. Vanity towers offer many benefits to a bathroom, such as being space efficient. Vanities with tower storage make use of that empty space around your bathroom mirror. A custom-designed tower may have as many shelves, drawers, and storage as you wish.
2. Shower Niches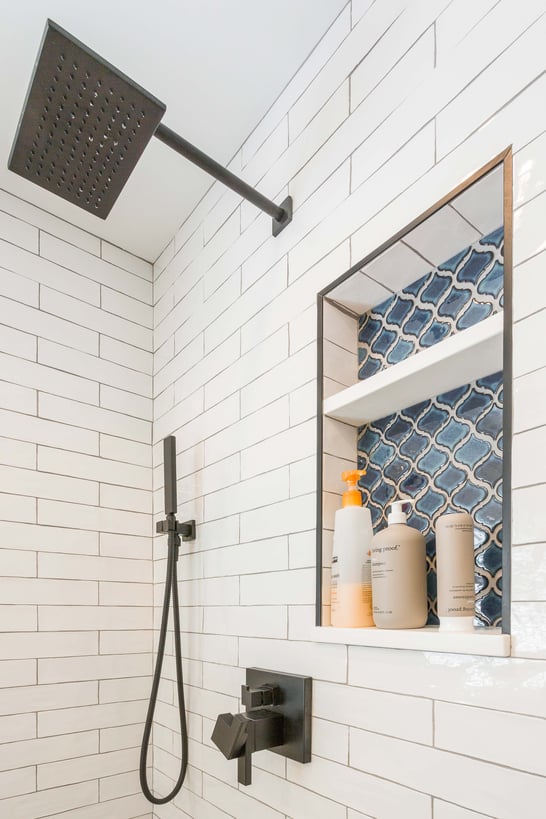 A shower niche is an open storage space installed into the wall of your shower. They provide a clutter-free and convenient way to store all your everyday bathroom supplies. Everyone knows the struggle of keeping the inside of your shower organized, and shower caddies and shelves are a hassle to clean. With a shower niche, it's easier to hide everyday shower items. If you need to reclaim space in your bathroom and are doing a renovation, consider adding a niche to keep the clutter out.


3. Heated Floors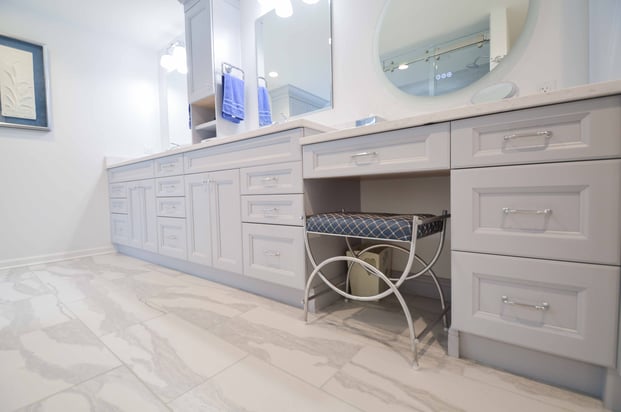 An increasingly common trend in bathroom design is heated floors. Comfortably heated floors allow you to exit the shower onto warm floors rather than chilly tiles, keeping you warm and cozy. In addition to improving comfort, heated bathroom floors also help to increase heating efficiency. Installation of heated tile floors involves placing heating mats with wiring or heating cables underneath your flooring surface. It's difficult to resist bringing this spa-like luxury into your house..
4. Free-Standing Tubs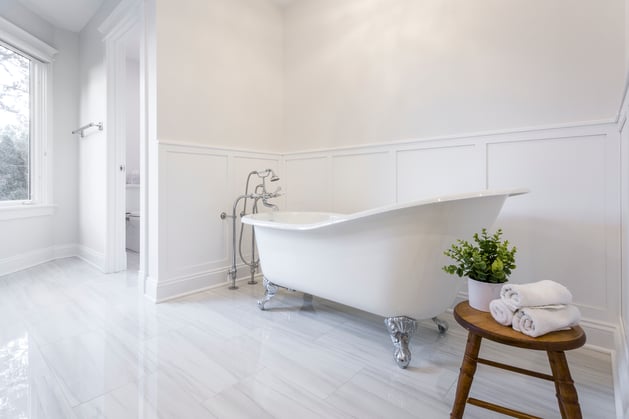 A freestanding tub is a bathtub that rests directly on your bathroom floor and has all four sides exposed. They frequently serve as a focal point and attract attention, drawing your eye right to it as you enter the bathroom. A freestanding tub fits into any bathroom style and is painless to install. With freestanding bathtubs, you can make better use of your available space. Most people choose a freestanding tub because they like the way it looks. It's distinctive and makes a statement that's frequently connected to luxury.
5. Hamper Pull-Outs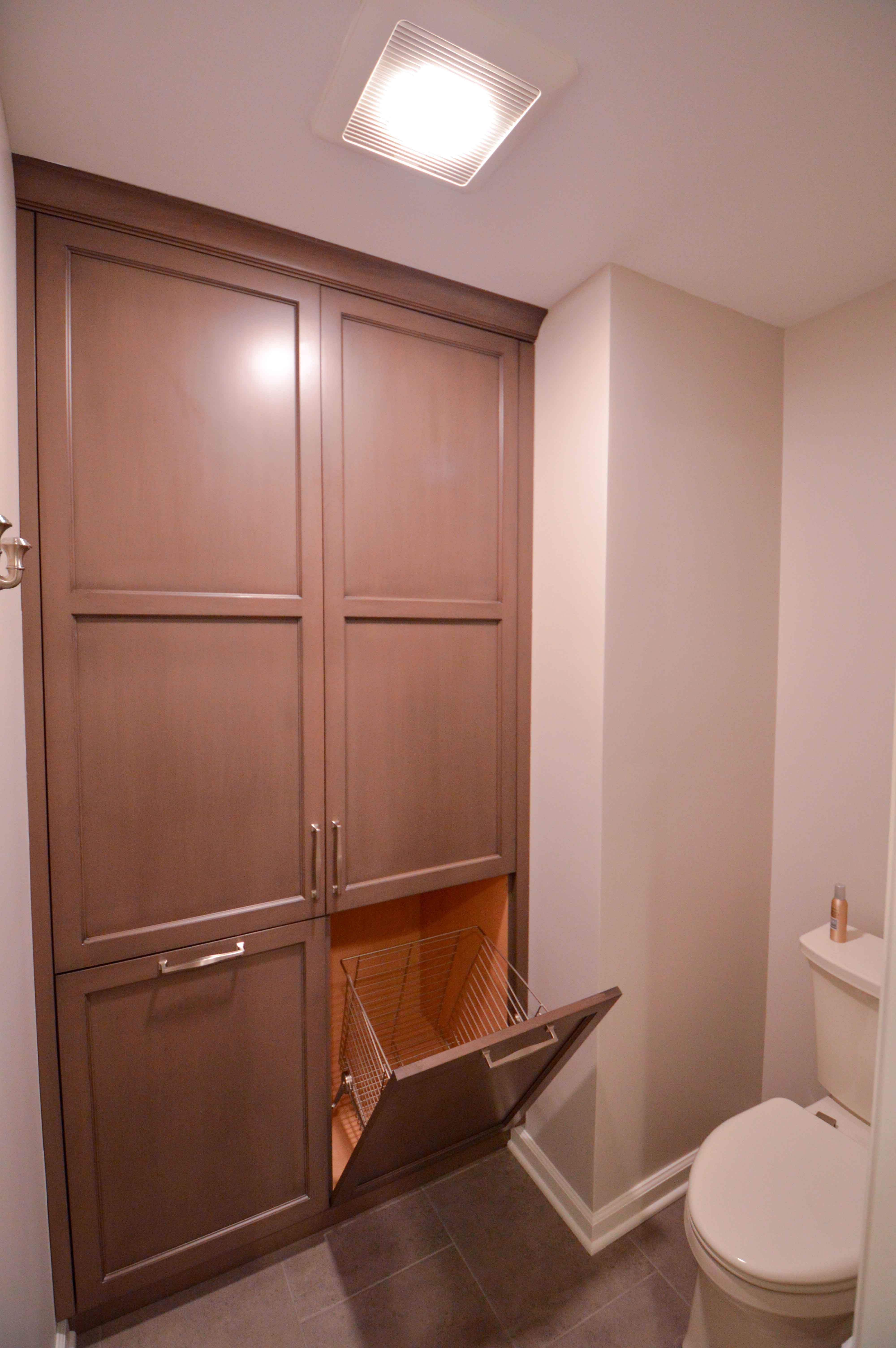 Even the nicest of hampers look messy when clothes pile to the top. Installing hamper pullouts in your bathroom is a great way to get your dirty clothes hidden and out of the way. These make doing laundry more accessible; since it's close to the ground, you won't have to worry about bending, reaching, or lifting.
6. Lighted Mirrors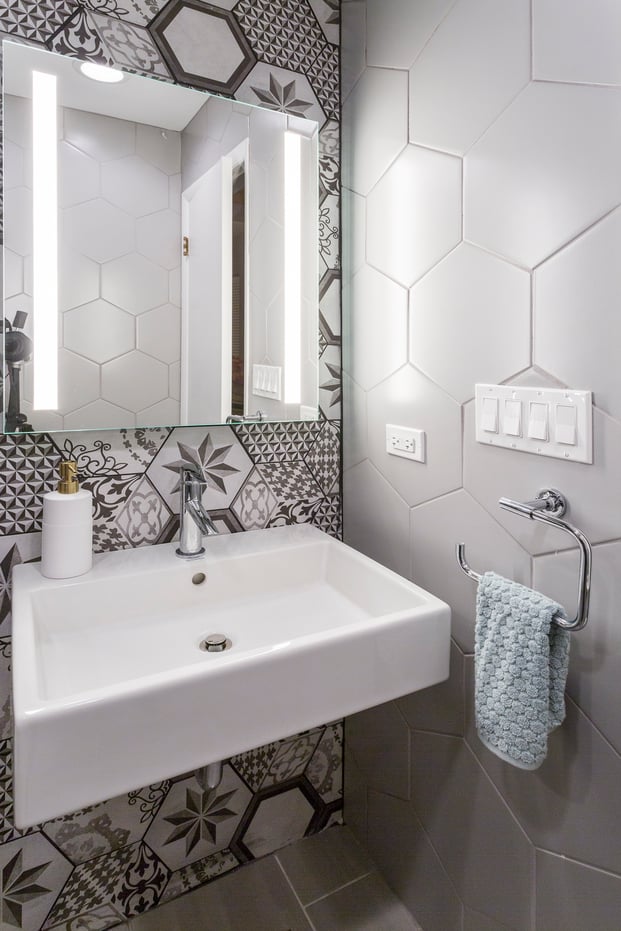 No matter how big or small, simple or luxurious your bathroom is, it is why it is important to add sufficient lighting for the overall visibility of your bathroom design. One of the most crucial aspects of your bathroom is the lighting for the vanity area, where you'll be spending a large portion of your time, whether it's brushing your teeth, applying makeup, or shaving that five-o'clock shadow. This is why lighted mirrors are quickly becoming a must-have feature. Mirror lights provide bright yet gentle lighting, ensuring users can get a close, accurate look during their morning and night routines.
7. Unique Shower Systems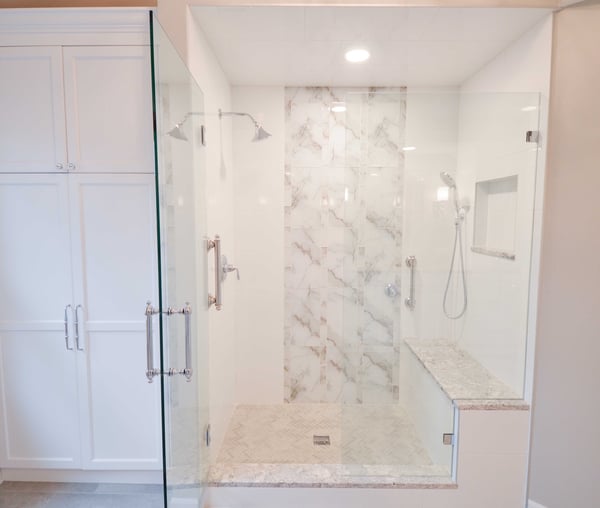 A shower awakens you, soothes your senses, relaxes your body, and it begins the moment you step into the water. Rain showerheads are an increasingly popular type of showerhead; they have an enlarged spray face that mimics the look and feel of natural rainfall for a gentle, soothing experience. Handheld showerheads are also very common. You can shower without getting your hair wet or remove the showerhead from the holder to wash your child's hair, bathe the dog, or even rinse the tub's far corners while cleaning.
Our team members are excited and ready to work on your dream space! If you're considering a remodeling project, give us a call or fill out a project discussion form. If you'd like to learn more about must-have 2022 design trends, download our lookbook.
Related Articles