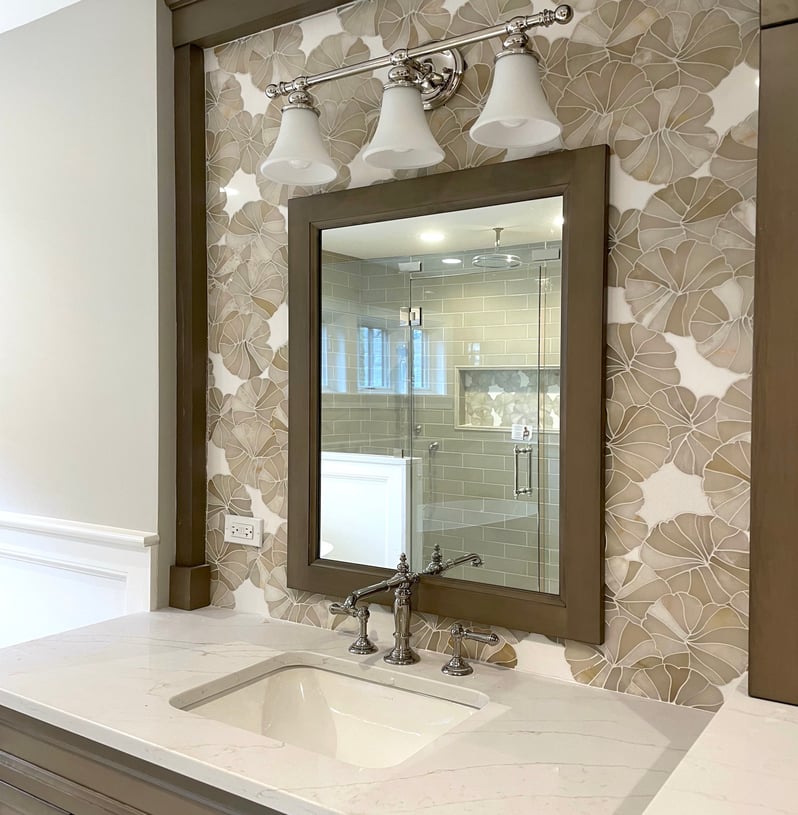 Bathroom talk usually isn't glamorous, but it can be if you're talking about interior design! Whether you want to make small updates to revamp your existing bathroom or do a complete overhaul, there's no shortage in design trends that will work in any space. Here are a few ways to implement today's latest trends in your own bathroom!
Wondrous Wood
It's no secret that wood tones have been at the forefront of design lately. One of the reasons that wood is so popular is because it fits into a wide array of styles; thus, it can seamlessly be added into any existing space. For example, if your bathroom has a coastal, beachside theme, you could incorporate driftwood accents or a shiplap wall. Or, if you prefer the rustic farmhouse look, you could install reclaimed barn wood shelving. One of the more trendy implementations we're seeing is using teak or walnut to accomplish a mid-century modern vibe. Another popular aesthetic and lifestyle is minimalism. A simple step to achieving a more organic look is to replace darker, heavier decor with raw, natural wood accents instead. Whichever bathroom style is your goal, there is surely a way to incorporate wood that will help elevate your overall aesthetic!
Modish Mixing of Metals
Another popular trend taking over the design world is mixing different metals. When executed well, this technique can give a plain Jane bathroom an upscale, posh appearance. A common color combination that works undoubtedly is matte black and gold. For a bathroom, we recommend choosing matte black plumbing fixtures to mix with gold hardware, or vice versa. In addition to plumbing fixtures and hardware, you can also mix metals using other features as well, like lighting, mirrors, towel bars, and other accents. Since it has become so popular, there are now plumbing and light fixtures available that use both black and gold accents on a single fixture. If you don't like the idea of mixing metals, you could always overhaul your existing hardware and fixtures with just one of the more trendy finishes to update your space. Whether you choose to mix different finishes or just update the existing, replacing these features is an easy way to totally upgrade your bathroom's style!
Matte Black & Gold Accents
Tile, Tile, Tile!
Tile is a feature that remains ever-present in bathrooms, but with new styles and finishes that come out every year, the trends are always shifting. Lately, there are three major tile trends on the rise: large format tile, painted tile, and textured tile. If your bathroom is on the smaller side, we recommend using a large format tile throughout. This helps create the perception that your bathroom is larger than it actually is, due to its uniformity with fewer grout lines. If you're in need of something a little more splashy, you could use painted tile or a textured tile. Painted tile brings an element of fun with its various colors and patterns, which will in turn help liven up an otherwise ordinary bathroom. Similarly, textured tile brings its own unique touch to a bathroom through its dimensional component. By adding texture to what is traditionally a smooth, flat surface, it completely elevates the entire bathroom! Whichever tile trend works best for your bathroom, there are endless options of colors, styles, patterns, and materials to choose from, so you're bound to find the perfect fit for your space!
Large Format Tile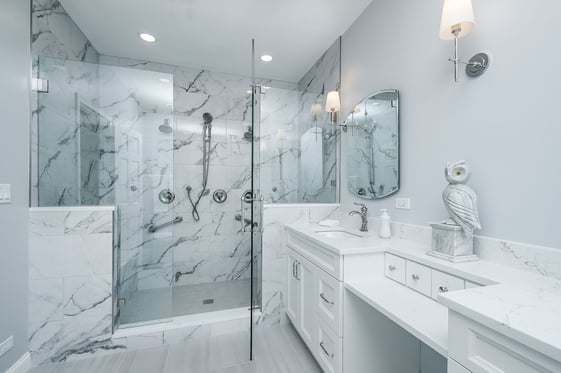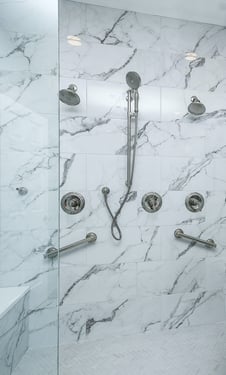 Painted Tile
Textured Tile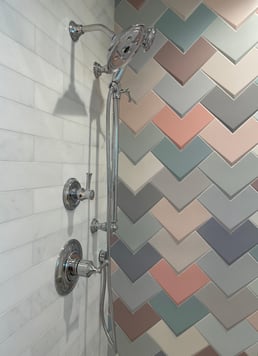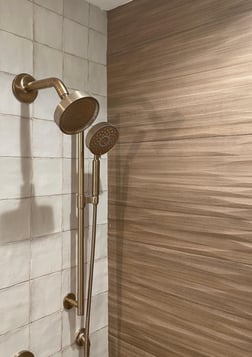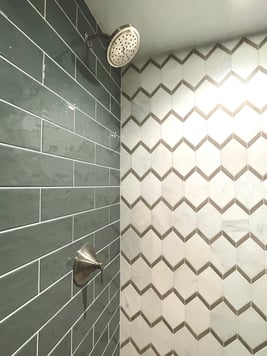 If you're considering a remodeling project, give us a call or fill out a project discussion form. If you'd like to learn more about must-have 2021 design trends, download our lookbook. Our team members are excited and ready to get to work on your dream space!
Article Categories:
Remodeling
,
Home Remodeling
,
Tile
,
Bathroom Remodeling
,
Flooring
,
Hardwood Flooring
,
Showers And Tubs
,
Vanities And Sinks
,
Lighting
,
Home Improvement
,
Interior Design
,
Plumbing