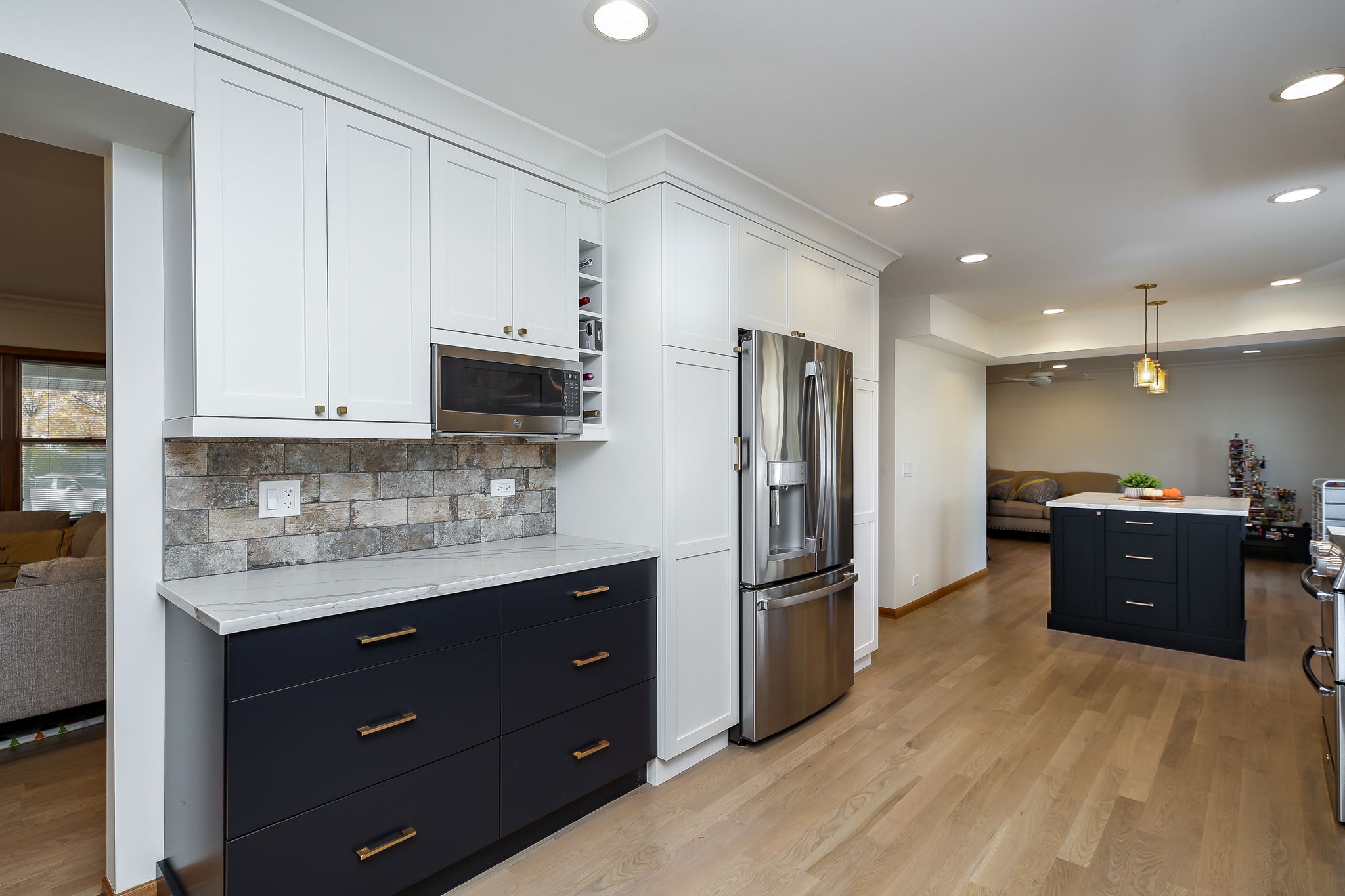 When designing a new kitchen, deciding on the right cabinet style can take time and effort. There are a plethora of styles, colors, and materials to choose from; after all, they're a critical visual element in your kitchen. The design you choose will significantly impact the overall look of the space. You can create a kitchen that is bright and fun, sophisticated and refined, or minimalistic and classic simply by changing the cabinet doors.
Slab Cabinet Doors
A slab cabinet door is a one-piece, sleek solid door with no panel or frame. Slab cabinet doors complement a modern, minimalist kitchen or bathroom design. They can also look great in transitional spaces with the right finish and decorative hardware. A benefit of slab doors is that they are easy to maintain because they lack intricate details like grooves or indents, making them easy to wipe clean. Another reason to love a slab door front is the ability to achieve a modern look on nearly any budget. Typically, slab cabinets feature a natural wood or a painted finish such as blue, black, or white.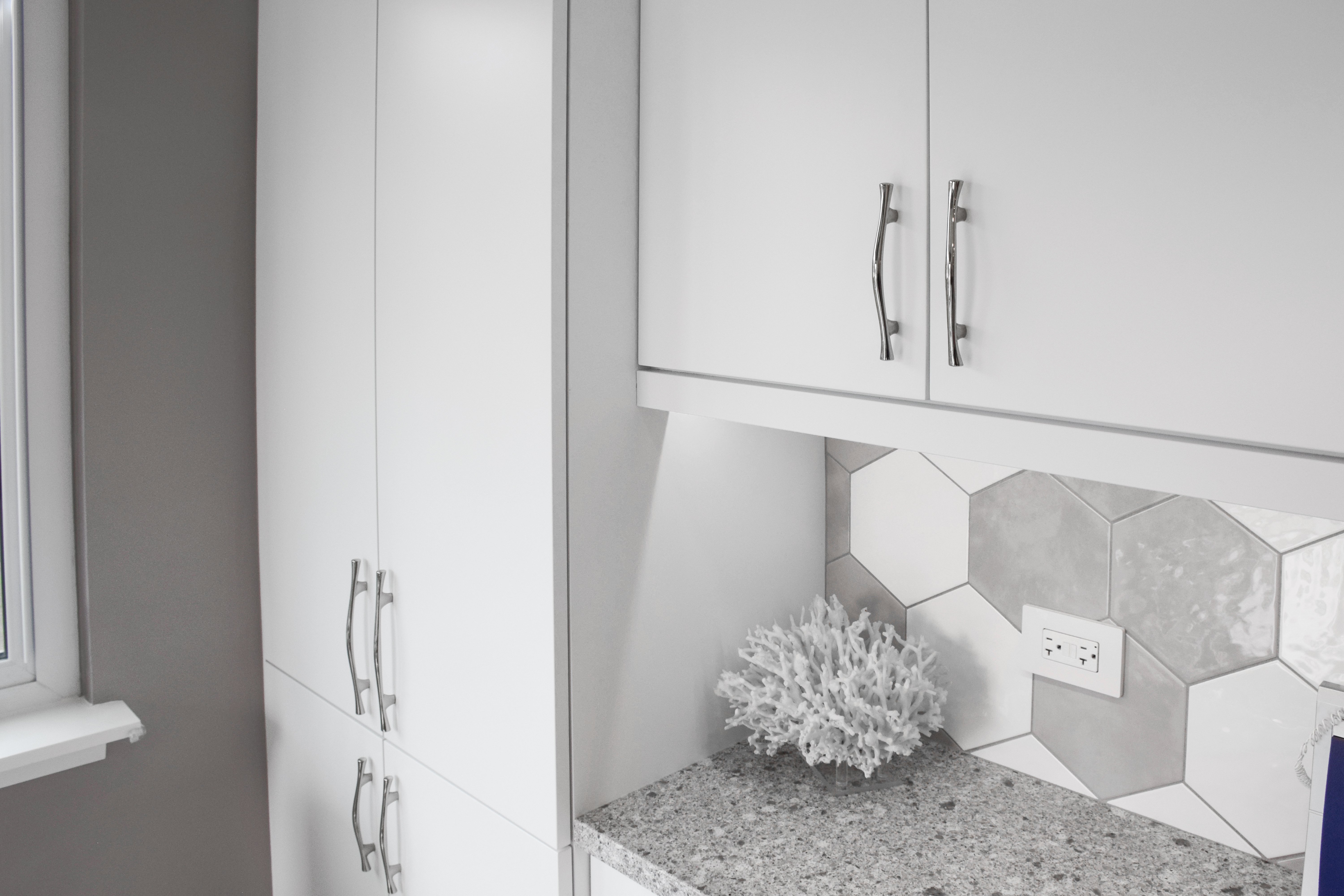 Raised Cabinet Doors
Raised panel cabinet doors are popular because they add an elegant touch to any kitchen design. A raised panel door has a center panel slightly higher than the surrounding wood. The overlay is typically grooved but occasionally has a decorative edge. Raised panel cabinets are usually found in traditional-styled homes. These cabinet door designs' main drawback is how challenging it is to maintain, polish, and seal all of the extra ridges, details, and edges.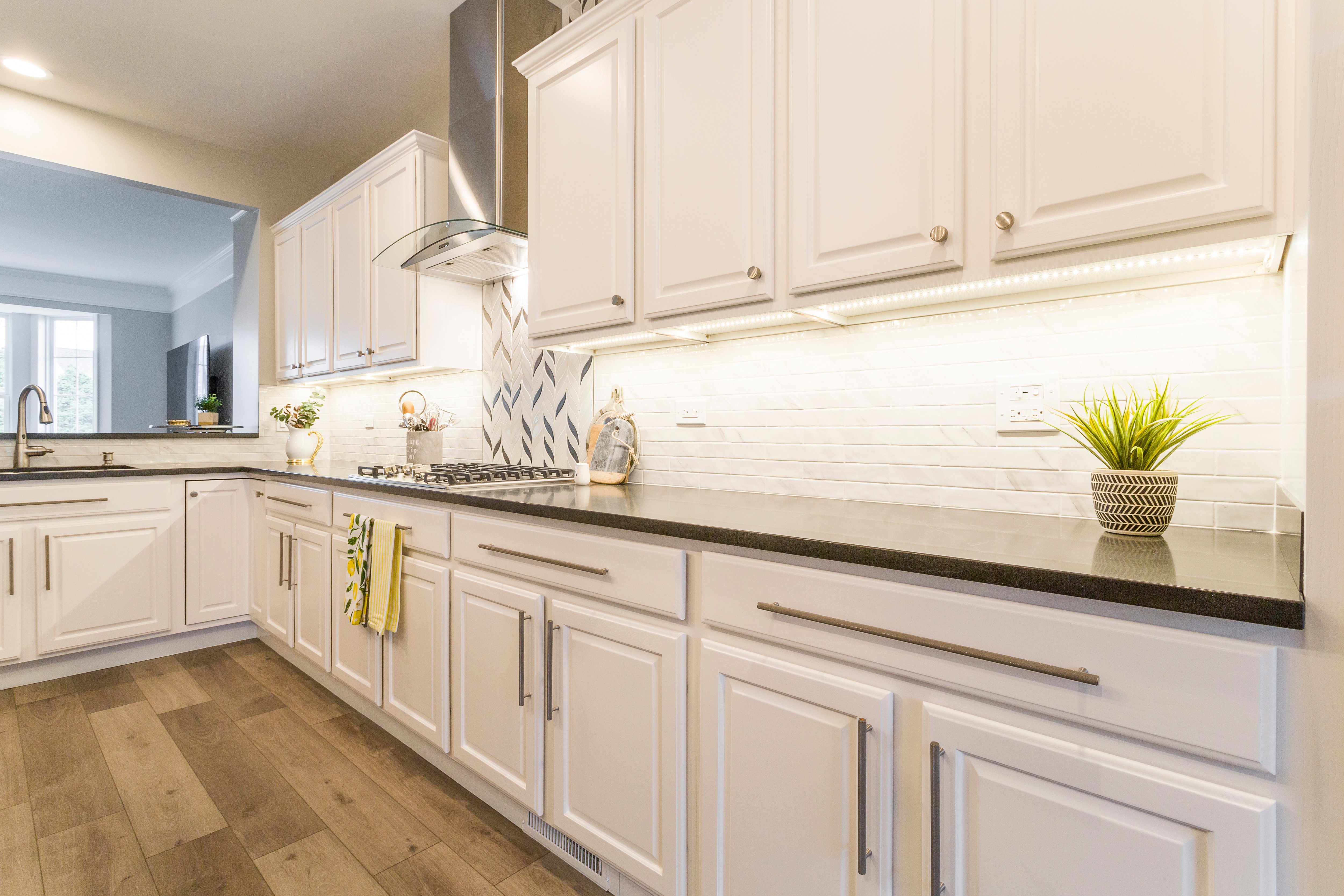 Recessed and Shaker Cabinet Doors
Recessed cabinet doors are categorized by the edge being higher than the middle panel, which is recessed. A highly popular sub-category of recessed cabinets is the shaker style. Shaker-style cabinet doors are a type of panel door characterized by a simple raised frame design. The design of Shaker cabinets is very simple, with no ornamentation, and is characterized by prominent straight lines and squared edges. Wood stain, often in light colors, is the most commonly used finishing material to enhance the natural tone of the hardwood used. The simplicity of shaker cabinets is a timeless design that can transition through decades. Another advantage of shaker cabinets is that they are easy to maintain and take minimal effort to clean. Shaker cabinets are popular among many buyers. They are contemporary enough for young homebuyers but classic enough for older buyers and also tend to be a more affordable
If you're considering a remodeling project, give us a call or fill out a project discussion form. If you'd like to learn more about must-have 2021 design trends, download our lookbook. Our team members are excited and ready to get to work on your dream space!
Article Categories:
Kitchen Remodeling
,
Kitchen Cabinets
,
Cabinetry
,
Remodeling
,
Home Remodeling
,
Tile
,
Bathroom Remodeling
,
Flooring
,
Hardwood Flooring
,
Vanities And Sinks
,
Lighting
,
Home Improvement
,
Interior Design
,
Plumbing