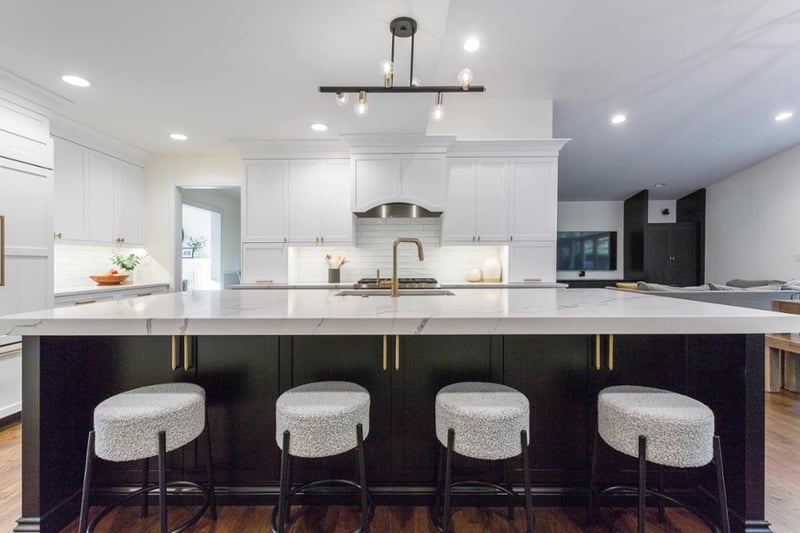 While kitchen islands are aesthetically pleasing, they are much more than their outward appearance. Islands offer organization, seating, and increased functionality to your kitchen. They improve the room's flow, provide storage solutions, and maximize cooking space. Here are four features that are must-adds for any kitchen island.
Storage Pull-outs
The best part about islands is that they maximize the storage in your kitchen by adding extra cabinetry and drawers. A feature we love adding to islands is pull-out cabinets that narrowly fit between the other cabinets optimizing your storage. Our favorite island pull-out accessories include spice cabinets and drawers, utensil pull-outs, and pegboard dividers to help organize bowls and pots in any drawers we add. Many clients also love adding a trash pull-out that keeps your trash and recycling bins out of sight while containing the smells.
Built-in Appliances
Islands are great homes for your microwave and dishwasher. Having your microwave housed in the island frees up space on your counters and allows for a more aesthetically pleasing space than if it was above your stove. Like the beverage center, it will let people heat their meals or coffee without blocking the main workspace. It also adds the convenience of not going back and forth when prepping at your island. Similarly, installing a dishwasher allows it to be tucked away from the main look of the space and gives the convenience of putting dishes directly in it while cooking.
Beverage Cooler
Installing a wine cooler or beverage fridge in your island opens space in your main fridge and allows guests and family to grab a drink or snack without crowding the main traffic area. It also adds the convenience of having drinks easily accessible for those wine and charcuterie nights when the girls gather at your island. A beverage fridge in the island can also be a great place to store juice boxes or snacks for your kids, as it's right at their level and easily accessible without them having to bother you every time they need a drink.
Additional Prep Space and Plumbing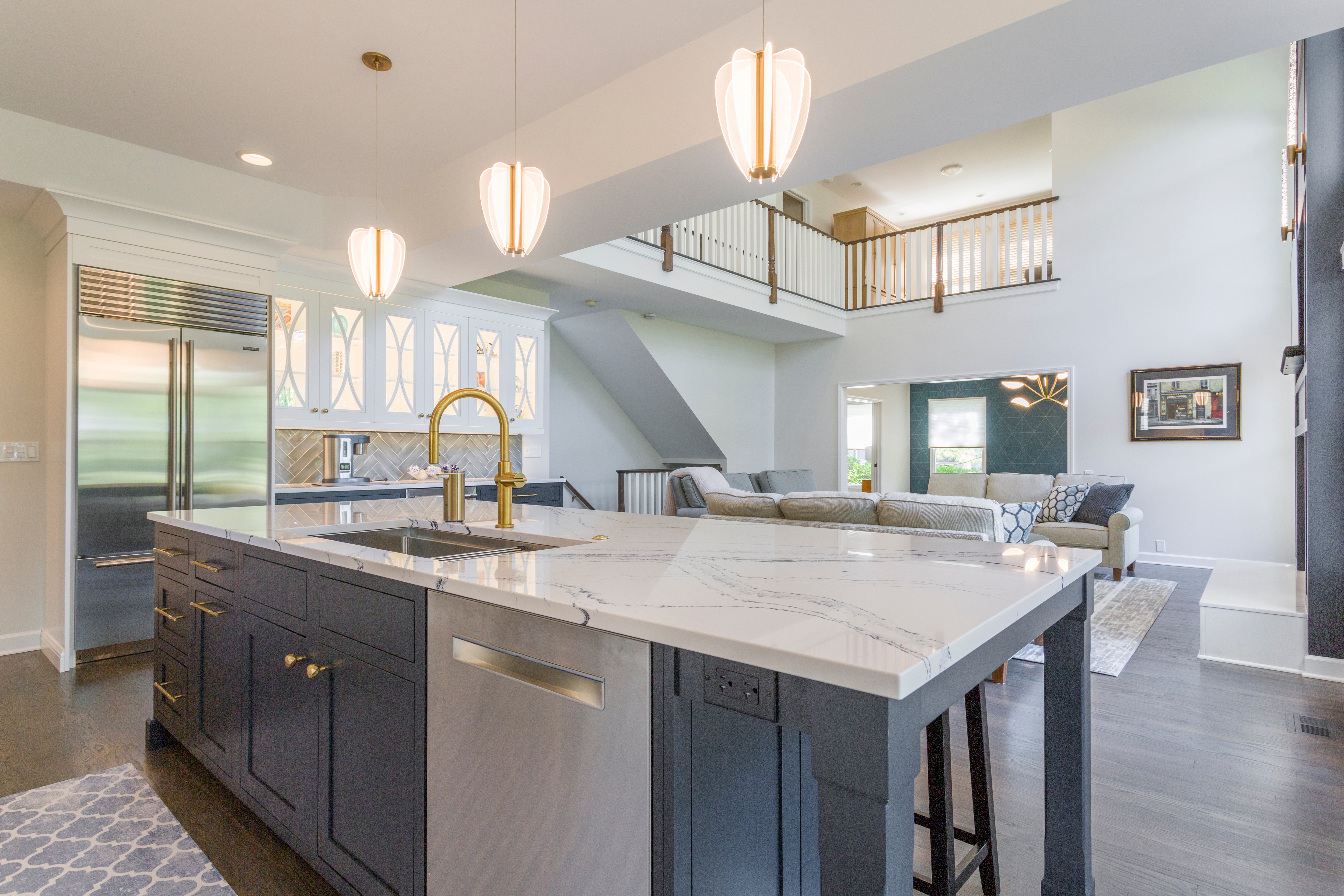 Not only does an island give you extra countertop space to prep on, but you can also put an extra smaller sink for washing your vegetables right next to you, cutting down the time of walking to and from the sink. Adding a second sink or moving your sink to the island helps break up the traditional work triangle and instead creates individual workstations, which is excellent when you have many cooks in the kitchen or little helpers. Putting a sink in the island allows you to overlook your entire space while cooking rather than having your back to the space.
We hope these must-haves have given you some inspiration on how to optimize your kitchen. If you are looking to renovate your island or remodel your whole kitchen contact us today or schedule an appointment to see these features in real life in our showroom.
Article Categories:
Kitchen Remodeling
,
Countertops
,
Cabinetry
,
Vanities And Sinks
,
Home Improvement
,
Home Tips
,
Interior Design
,
Storage
,
Pull-out Cabinet
,
Island
,
Kitchen Island