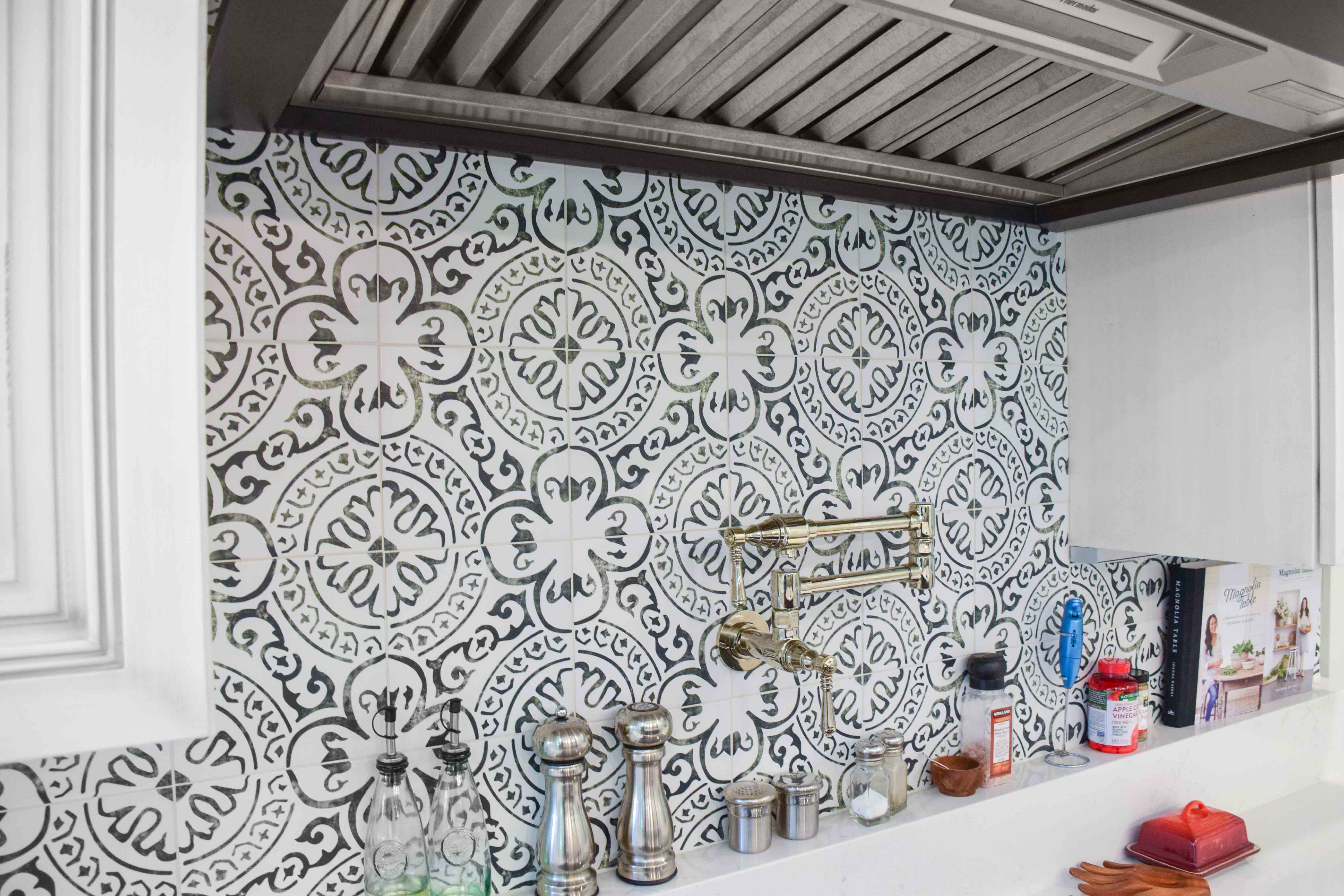 When people dream of a new kitchen, sometimes their vision stops at knowing what color cabinets and shade of hardwood floors they want. Other times, they have an itemized list of every exact material and gadget they want. Wherever you land on the spectrum, we have a few of our favorite kitchen add-ons that should be added to your list not because they're necessary, but because they will make your life easier… not to mention, a bit more fun.
Pot Filler Faucet
While every kitchen has a sink, not every kitchen has multiple water dispensers. Even if your sink is directly parallel to your range, carrying a heavy pot of water is difficult and inconvenient. As people age, it becomes even harder. Luckily, there is a solution: pot-filler faucets. These faucets are installed along the back wall of the range and have a retractable arm that can swing out to be stationed above the pot. This alleviates the need to carry a heavy pot across the kitchen and creates a new level of convenience. Additionally, it adds an element of elegance.
Beverage Cooler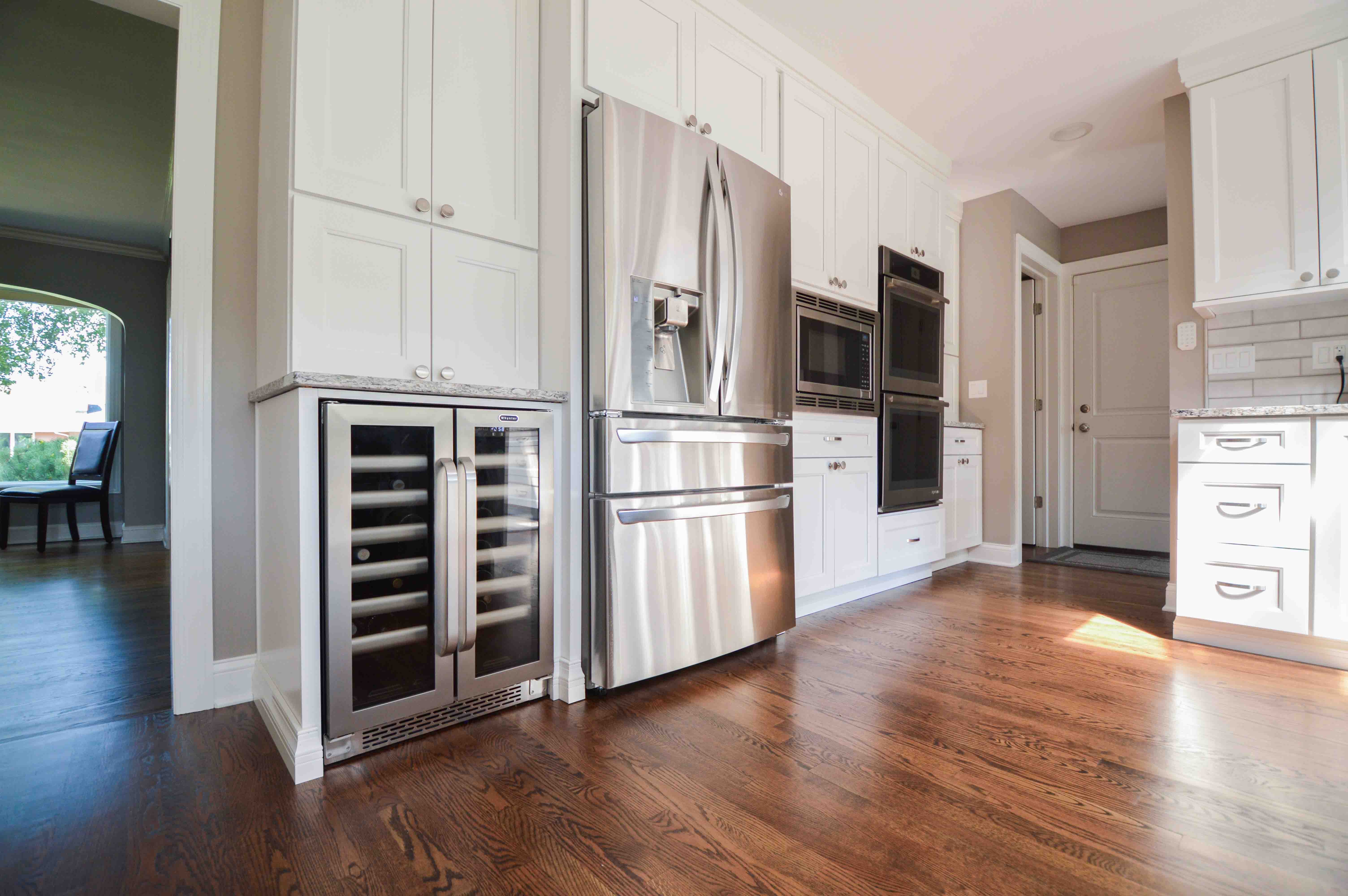 One add-on that makes homeowners great hosts is the inclusion of a beverage cooler. Usually, this is seen in kitchens that include a wet bar or where families entertain guests. A beverage cooler is essentially a mini-fridge that specifically houses beverages like soft drinks or alcohol. It helps free up space in your main refrigerator, while also ensuring you and your guests always have a chilled drink. For kids with families, it can also help reduce the number of times your children open the fridge door for an incredibly long time looking for something to drink. Ow, they have one spot to go, with a door that is usually glass-fronted, allowing them to look before they open.
Under Cabinet Lighting
We could write an entire blog on why we love undercabinet lighting. Gone are the days when you have to squint while prepping food because the lighting in your kitchen is so dim. Today, almost every client we work with upgrades to include undercabinet lighting. Why? Not only does it provide much-needed light for things light chopping vegetables, but it helps add a perfect layer of accent lighting to your kitchen. This additional lighting helps highlight your backsplash and countertop, and trust us, when you redo your kitchen, you'll want everyone to notice your new materials!
The Second Sink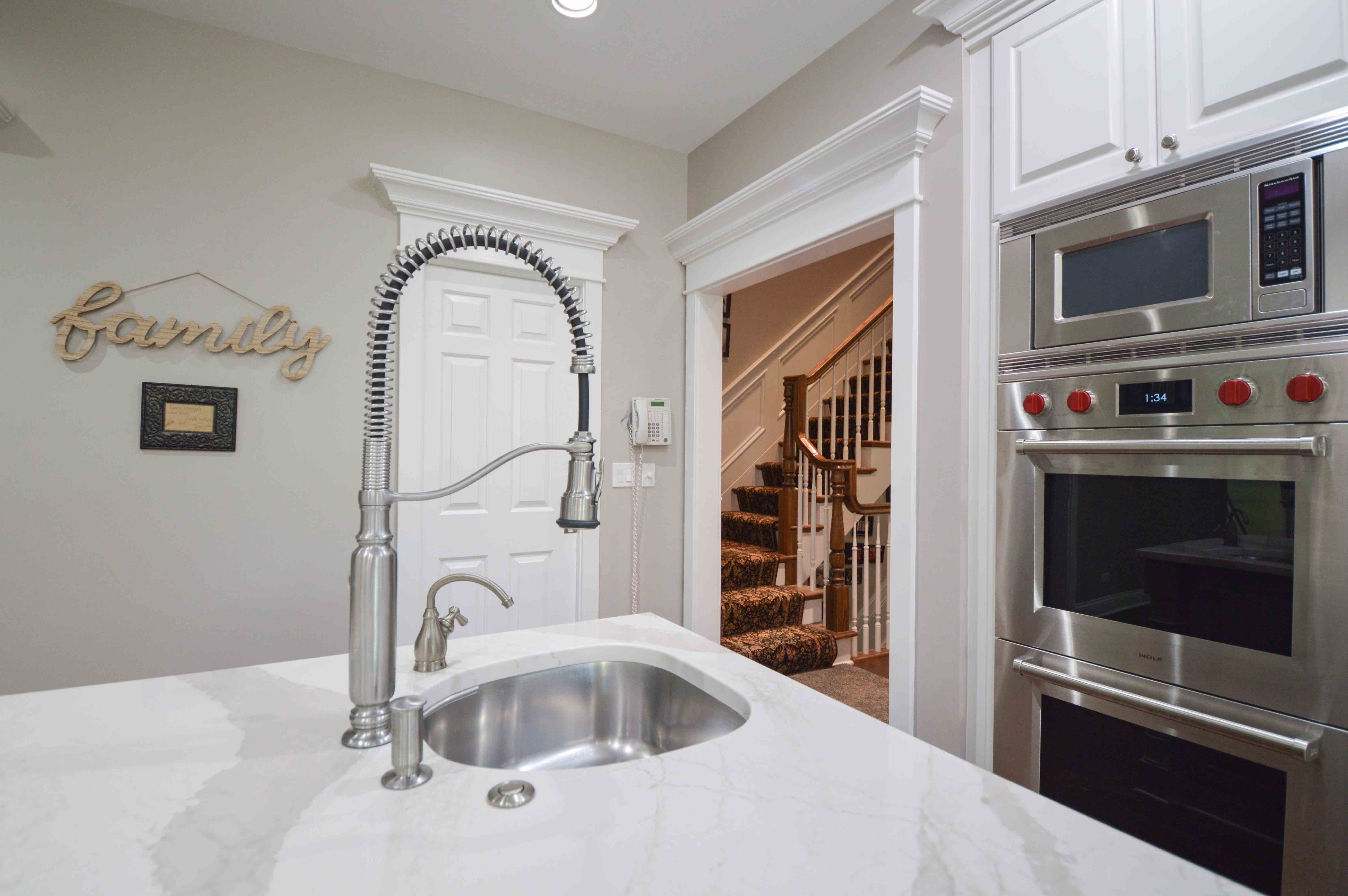 Before you protest because we have two separate water dispensing fixtures on this list, hear us out. First, they serve different purposes. One is strictly to fill pots. A second sink opens up your kitchen to a whole new world of preparation capabilities. For some, a second sink is a perfect place to take care of produce. They mimic restaurant produce sinks by creating a dedicated space to clean produce without contaminating it with the germs building up in your main sink. A second option for a second sink is to create two workstations. This is great for households with multiple cooks. Each person can have their own space as they chop, mix, or bake.
If you're thinking about a kitchen remodel and want to incorporate one of these helpful kitchen add-ons, call us today or schedule an appointment online. If you want a little more kitchen inspiration, visit our portfolio to see past projects. If you loved this list, check out our top 5 organizational tools to include in your kitchen design, you never know what other accessories you might fall in love with!