It feels like every part of our home has been infiltrated by work. From working at home to e-learning, the daily slog of productivity and lessons can easily spill into the evening and leave an air of anxiety as the list of to-do grows. There seems to be constant reminders of the next day's work lingering, from the strewn about laptops, backpacks, and messy desks. We no longer have the separation of a home for rest and an office or school for work.
Fortunately, this doesn't have to be our reality. The home is an adaptable space. It can be made into whatever you and your family's needs require. There are even ways to make it adaptable on a daily basis to help create the separation we need for a healthy balance between school, work, and home life.
Divide and Conquer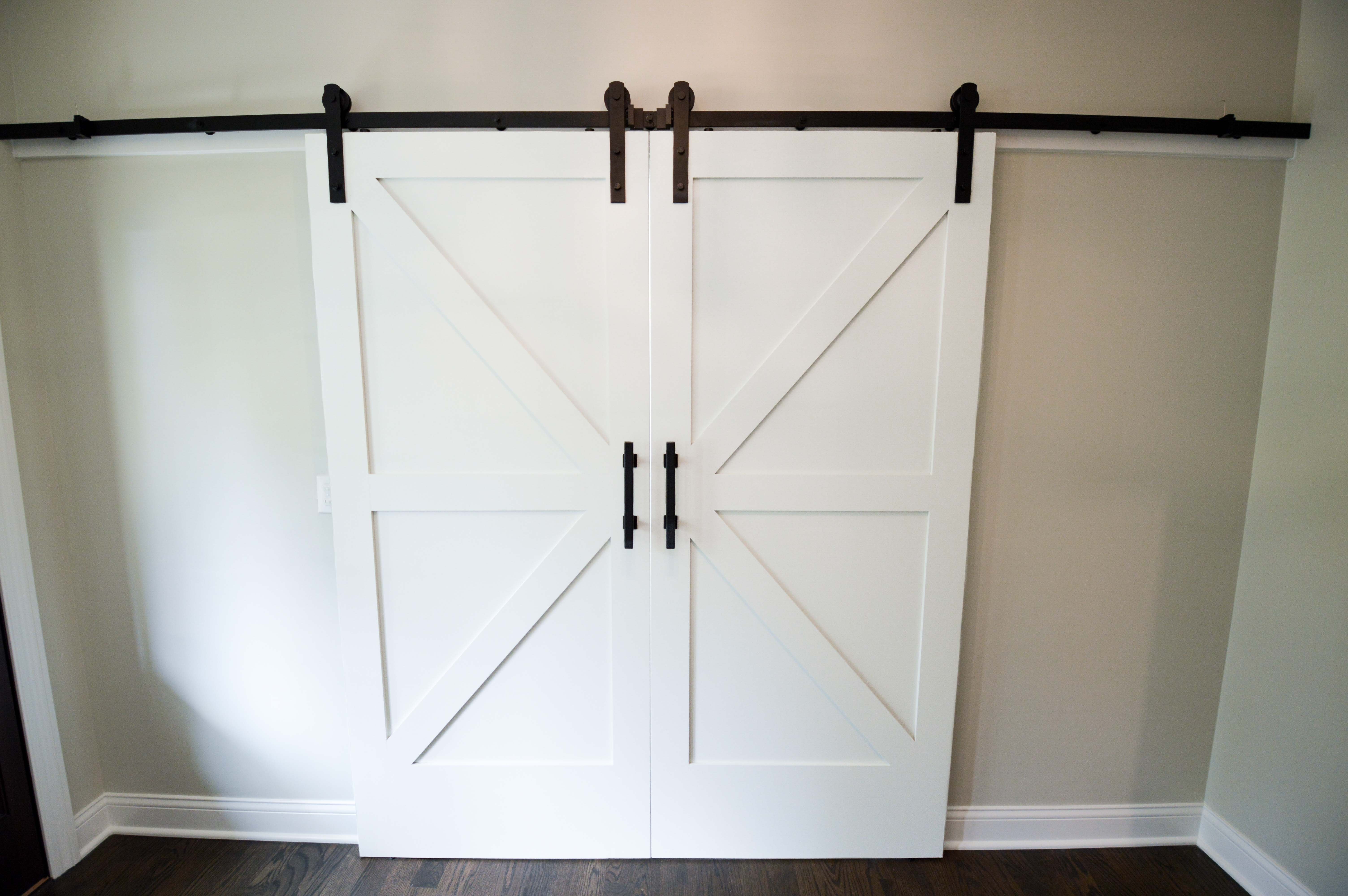 A big trend expected for 2021 home design is the minimizing of the open concept. By no means does this mean the open concept floor plan will disappear. The open, airy quality that allows for gathering is still quite appealing, it simply needs a little tweaking as we find ourselves spending more time at home. After all, no one needs togetherness every second of the day. This need has led to a return of adjustable open floor plans. For some, this means installing pocket doors, French doors, or barn doors to help fluctuate between an open space and a singular room. Others, who aren't remodeling, are investing in portable screens or partitions to divide a room. These minor adjustments help create personal space but can be removed later to create a sense of openness and togetherness.
Once you create partitions for your space, you can easily dictate stations for both e-learning and working. General gathering places like islands with ample space are perfect for e-learning when a parent needs to help supervise and guide their children. It also gives your children the social feel they are missing from school. If the island becomes a hub of work, be sure to select comfy chairs to sit in and to add charging stations, including USB friendly outlets. The partitioned off spaces or sectioned off rooms are then perfect for any serious business calls or when your student needs some privacy to concentrate.
Pack It Up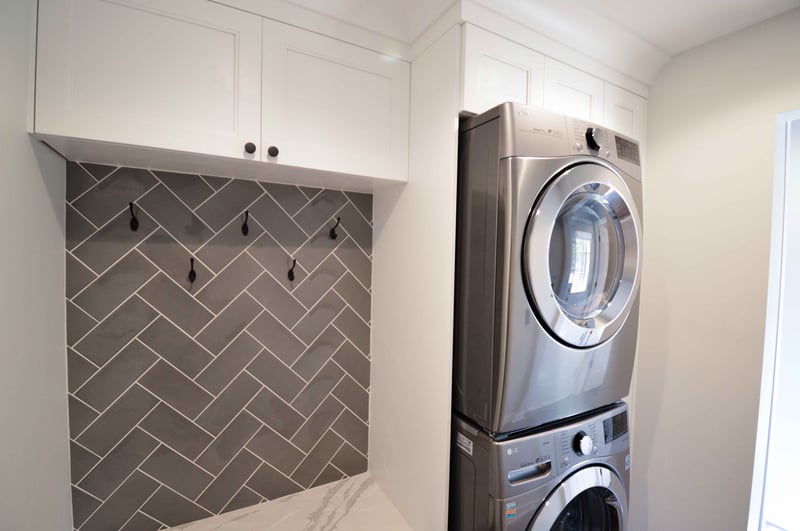 While partitions can help you create sanctuaries of solitude and quiet, it's important not to stay secluded and confronted by your work and lessons, which is why the biggest step for transitioning your home from an e-learning space into the home you deserve involves hiding all traces of work. We recommend that when the school day and work day ends, you make a ritual of putting away everything from laptops, school books, and papers related to work. While a neatly organized bookshelf would suffice there are much more stylish ways to achieve this that will have other long-term practical uses.
Mudroom Remodel: While it's true that mudroom's often act as an entryway and place to store outerwear and shoes, it's also often the typical drop point for kids and adults returning from school and work. At the end of the day, if you pack-up your kid's backpack with their supplies and have them place the backpack in the mood room on a hook, it will be out of sight and out of mind. It will give a helpful finality to the day.

Long term, the space will continue to be a great drop point, but also a safe space to collect and dirt or snow tracked in from the outdoors without spreading it to the rest of the home. You could even share the space with your washer and dryer. Pragmatic and stylish.
Built-Ins and Organizational Shelving: To put away the evidence of the work day, you need a place to store it. Luckily, built-in shelves offer a beautiful solution. Not only do they offer a space for storage, but they also offer a space to put your personal mark of style with décor. For storage, mark a basket for each child (and adult) and have that be the space they turn to when they are finished for the day.
Other options include building a custom cabinet for storage or investing in pullout storage accessories to help keep a cabinet or drawer organized with office supplies. This will help create a go to place not only to keep school work, but a hub for anything related.


Hideaway Desks: If you, however, cannot imagine cleaning your desk, or getting your kids to pack everything up, and are hoping for a stationary location, considering installing Hideaway desks. These desks have flipper doors, which act like garage doors as they open out and then hide away in a pocket. The front mimics that of cabinetry, meaning if located in your kitchen, the doors could match those of your kitchen cabinets. The desk itself can include shelves, drawers, a power source, and even lighting. This perfect little office nook is the perfect way to create a space dedicated to work while still being easily shut away at the end of the day.

Embrace Your Playfulness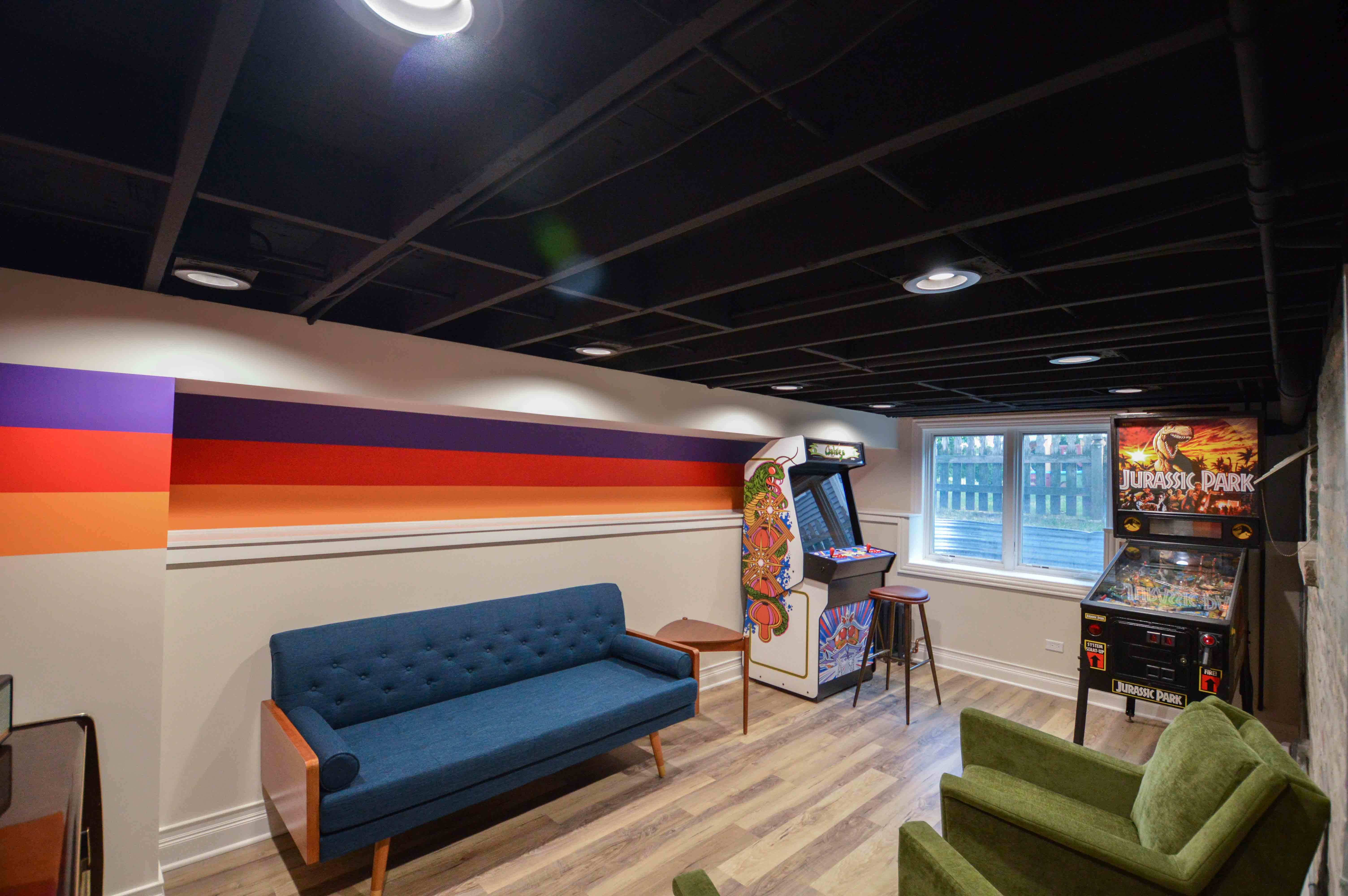 Despite hiding away the work day, you might find the desire to hang out at the central hub of your kitchen, the island, diminished after spending the day working there. The solution is to dedicate a room in your home that is strictly for leisure and play. This can take shape differently depending on your family's lifestyle. For some, this means never letting work enter the bedrooms, for others it means avoiding the family room with the television until the work day is over.
The best solution that we've seen, however, is finishing the basement. The act of physically separating yourself from the space you work in and walking downstairs into an oasis of recreation has been praised by many of our previous clients during this season. Whether the space becomes an arcade, or a playroom with floors durable enough for any of the mischief and hearty activity of your children, the basement is easily transformed into many purposes. A few fan favorites include making it a wet bar for a quick drink; a personal movie theater; a state-of-the-art gym; or a room large enough for ping pong and pool. Having a space to escape to when the days at home feel long is one of the best ways to transform your home into what it should be: a place of joy, rest, and togetherness.
If you're going to be hosting e-learning or working from home for a while, consider investing in your space to make it more functional and fashionable. Schedule an appointment with one of our designers and they will help guide you through the process.