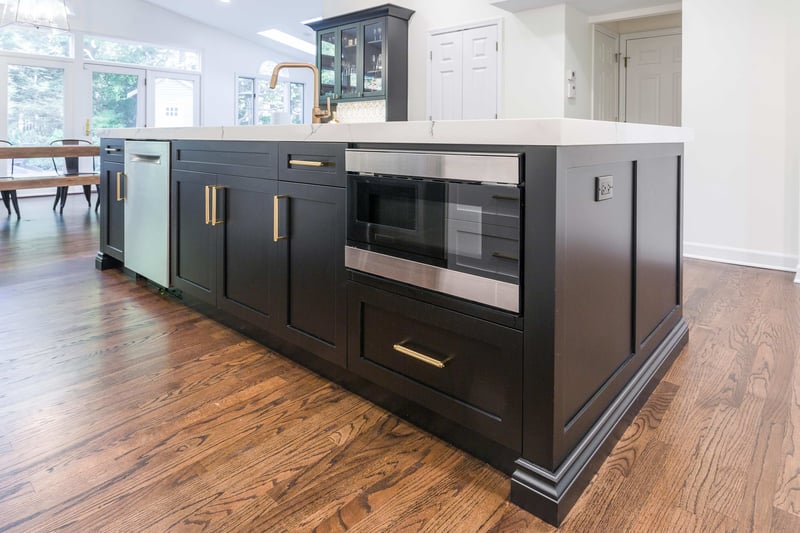 Summer is approaching, which means the kids will be home all day now, and you're probably wishing you could escape to an island far away from your responsibilities. The feel of the ocean breeze, the smell of the sea, and a tropical drink in your hand… paradise until the reality sets in when you think of the challenge of leaving your family alone for the week. Now it's no Kokomo, but what if you could have an island right in your home? A place where your friends can gather for Piña coladas, and your kids can get homework done. We're, of course, talking about a kitchen island!
Kitchen islands are versatile features perfect for any kitchen. Built-in all shapes and sizes, they add functionality no matter the size of your space. They can become the focal point of your design, add seating or cabinetry. Here is a list of a few of the island styles our clients commonly choose.
Four-Seater
The four-seater islands are a great way to add extra seating to your kitchen and create a more casual social experience for guests. The four-seaters are permeant fixures and more extensive, allowing one side of the island to include cabinets or built-in appliances. More often than not, modern families move away from the formal dining room and eat right in the kitchen. Four-Seater islands allow your kitchen to become the main gathering place in your home. They provide plenty of space for a family dinner, to spread out for a crab boil, or to do crafts and homework with the kids. Lack of legroom can be a concern regarding island seating, so with this project, we included a dedicated niche that acts as a cove to slide stools under instead of just having an overhanging countertop. Adding furniture, such as stools, is a great way to add color or a personal touch to your kitchen.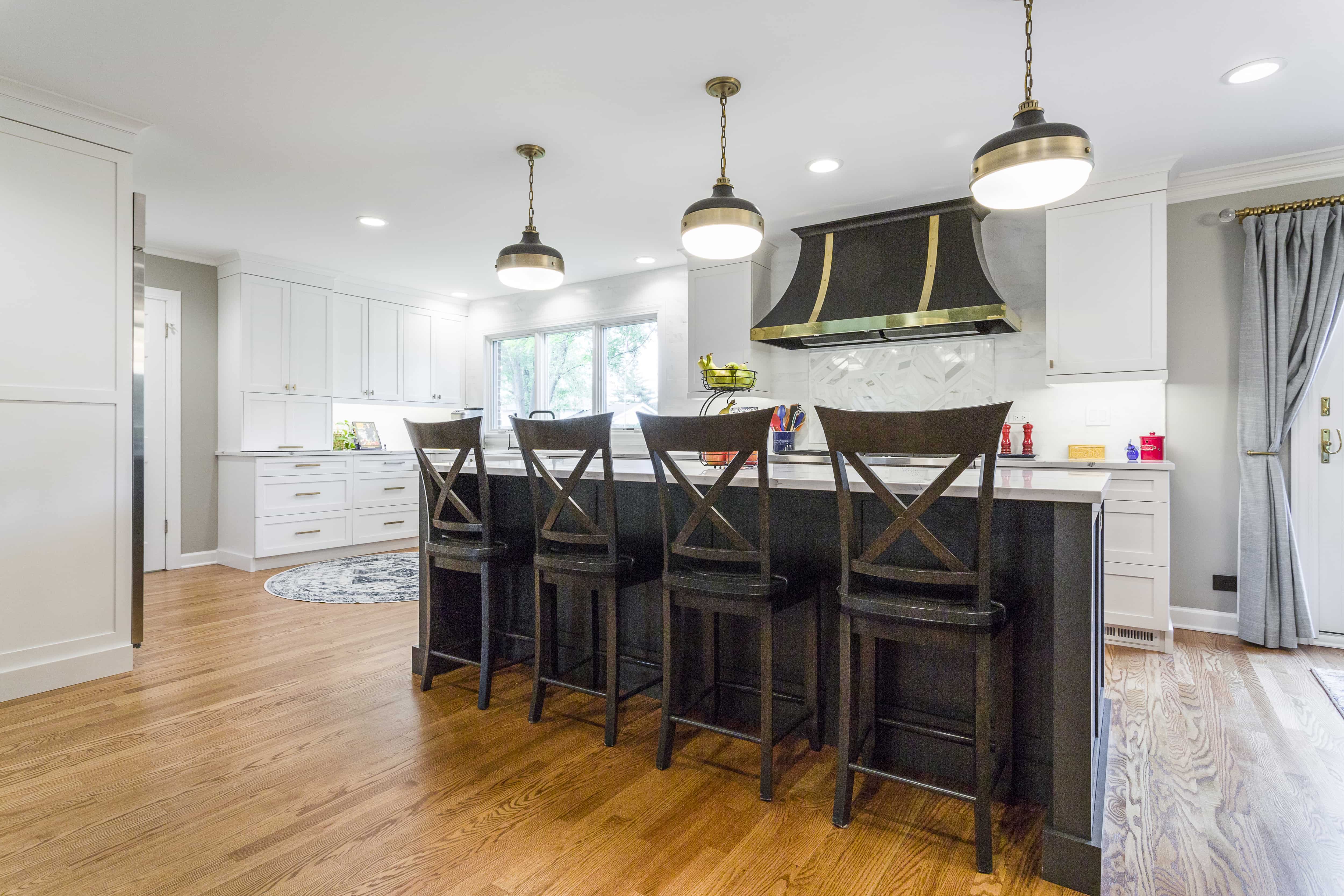 Double Island
Double islands allow more versatility in design and function throughout your kitchen. They offer much more storage and counter space to larger kitchens, making them especially desirable to those who cook and host often. One island can house the sink and extra counter space, while the other can is used as a prep space. Double islands are great focal points in a kitchen as it takes the center spot and can give the space a pop of color by being a different color than the perimeter cabinets. For smaller spaces, while we wouldn't necessarily recommend a double island, you can opt for two smaller islands with a little walkway between them. They give you more storage, workspace, and mobility in the kitchen.
Two-Seater
Two-seater islands are typically a permanent option that includes built-in cabinets, larger countertop space, and occasionally built-in appliances such as a microwave. These islands allow for two bar stools or high-top chairs so that you can use your island to eat breakfast, use it for homework/ workspace, or have a wine night with friends. A unique feature of this project is the carved-out legs on the end of the island, giving an antique table look to an otherwise very modern piece. This additional craftsmanship shows that islands aren't only functional but aesthetically pleasing design features.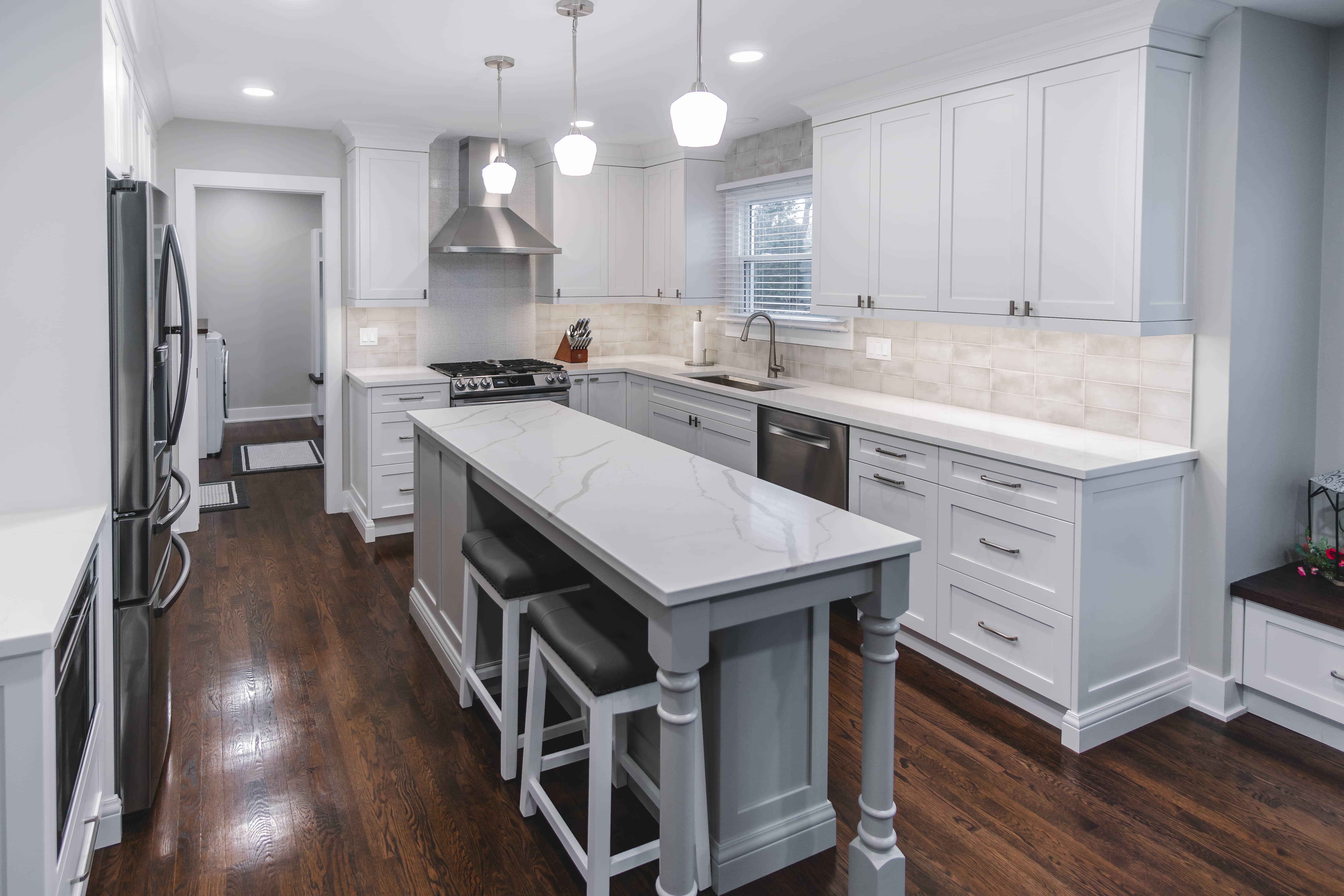 Console Island
Known as the budget-friendly option, Console Islands range from butcher blocks on wheels to larger tables. These islands are not permanent, which makes them great for smaller spaces as it allows extra countertop space that you can move out of the way when there's company or take with you if you move. Since they are smaller and don't offer the added benefits of outlets or plumbing, they often have shelf space or cabinets below that increase your kitchen storage while providing extra preparation or dining space if they are the right height.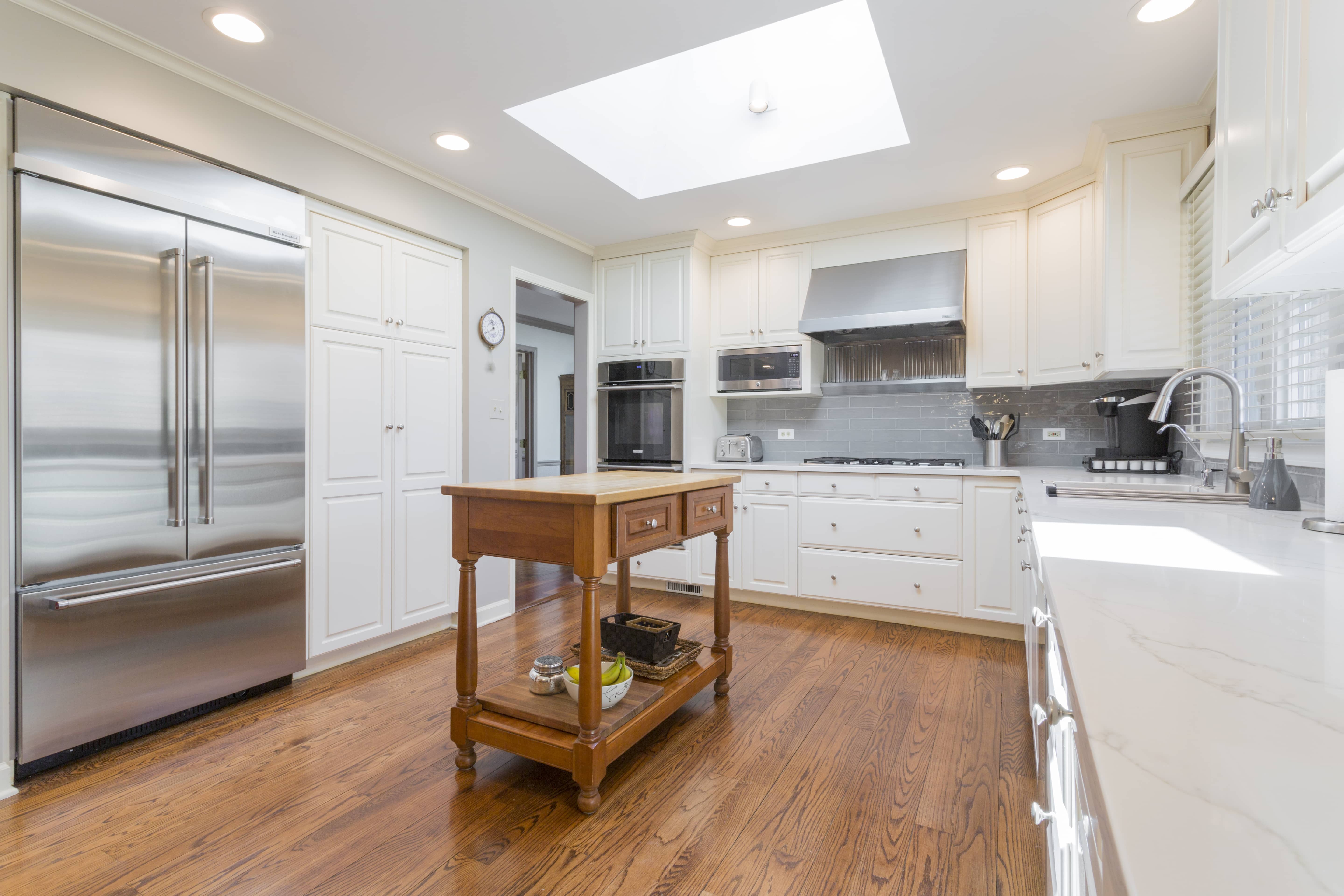 Kitchen islands of any style or size add functionality and aesthetic appeal to your home. Contact us today if you want to add an island to your kitchen. We at OHI would love to help you find the perfect style island for your kitchen and bring paradise to you.