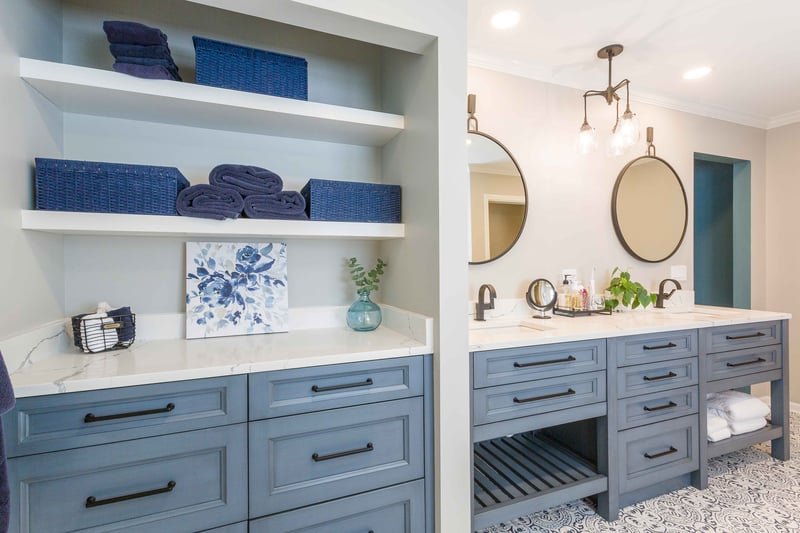 It's easy to see why people would be unenthusiastic about starting a remodel; they're loud, messy, and expensive. Yet, regardless of the financial and emotional costs, so many homeowners continue to invest in all sorts of remodeling projects throughout their entire house, including the bathroom...But why? Bathroom remodels remain so popular because they increase the value of your home, not to mention the overall aesthetic and functional improvements as well.
1. Looks Are Everything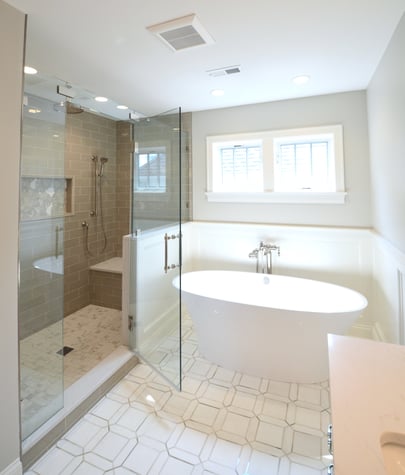 For some clients, the main reason to pursue a bathroom remodel is simply because they hate how their space looks. Maybe, their bathroom works completely fine, but they're embarrassed by how outdated the finishes are. Or maybe the clients don't necessarily care how stylish their bathroom is, but remodeling it would put an end to one aspect of their in-law's nagging every time they come to visit. Or perhaps, the homeowners recently painted or refreshed the rest of their space and now their bathroom sticks out like a sore thumb. Regardless of the specific driving factor to remodel, sometimes aesthetics is reason enough.
When remodeling your bathroom, it is important to choose the right finishes that are tailored to your style, your wants, and your needs. For instance, choose the colors and patterns that you absolutely love. This way, every time you walk into your bathroom, it'll give you a little burst of happiness and a calming sense of familiarity.
On the other hand, if you're preparing your home to sell, choose one or two features to upgrade and leave the rest for the next homeowners. For example, you could swap out the cabinet hardware, get a new light fixture, and dress up the walls with a fresh coat of paint. This will help update the space without spending too much money on something that may eventually be ripped out all-together. If you're not planning to sell for another couple of years, but you still want to remodel, we suggest choosing finishes that you love, but are also on the safer side of style and trends.
2. Function was Flushed Down the Toilet
For some clients, a decision to remodel their bathroom comes from the never-ending list of issues they have with it. For example: the pipes are old, you can't flush the toilet when someone is showering, there are cracked floor tiles, the shower head leaks, the bathtub drain won't seal shut, the exhaust fan doesn't work properly, there is no exhaust fan…and the list goes on. Maybe you've been scalded in the shower one too many times, or your bathtub fell through the ceiling (yes, this actually happened) and you're ready to make the updates necessary to safely use and enjoy your bathroom.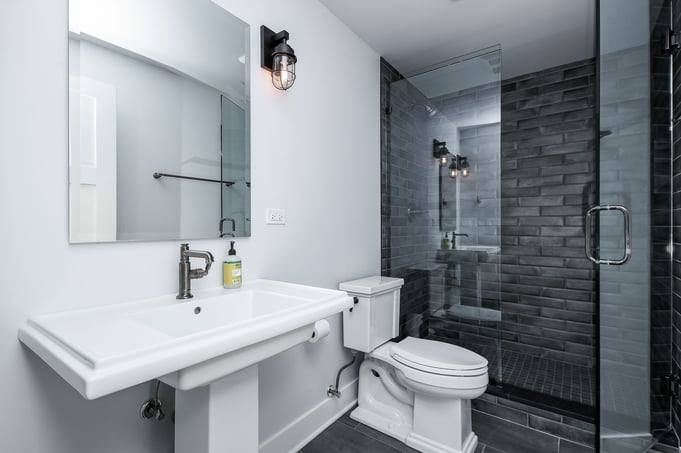 Another reason people choose to remodel is because they just need more space or a layout that fits better for their family. For instance, maybe you want to create a Jack & Jill bathroom for your children, instead of only having one child with a direct entrance to a bathroom they share. Or take our clients for example, they were moving into a house in Arlington Heights which didn't have a master bathroom, so they decided to transform an extra bedroom into the luxurious ensuite they desired.
Keep in mind that some of these functional improvements are only found with the help of an experienced, licensed professional. When you request an appointment with our team, we'll schedule a complimentary, in-home consultation. Our team is trained to find functional problems and offer creative solutions in their designs. Once a solution is found, it would be silly not to act on it, which is why many homeowners brave the temporary inconvenience of remodeling. The end result has a much more significant impact and is far longer lasting.
3. A Worthy Investment
It's no secret that remodels can be expensive, however, they are by no means a "waste of money." In fact, according to Remodeling's Cost Vs. Value analysis from 2021, we see that both mid-range and upscale bathroom remodels in our specific area see up to a 58.3% return. This helps showcase how remodeling can improve the value of your home, but it also provides a scale to consider when choosing the scope of work for your project. If you plan on living in the home and enjoying the benefits of a remodel, opt for a more upscale remodel or even a universal design, allowing you to age in place. If you're staying in your home for a while, you should craft a space that you love and can enjoy, knowing that you made a wise investment if you ever do need to sell.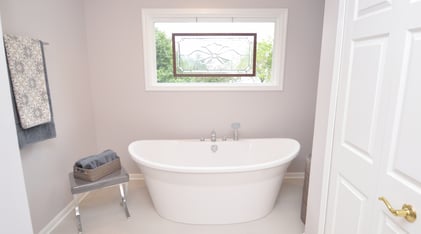 If, however, you intend to sell your home in the next year or two, consider opting for just a refresh. You could connect with our Finishing Touches department to complete smaller-scale projects like replacing countertops, backsplash, lighting, plumbing fixtures, and more. With a refresh, you will see a more significant return while also not spending too much on a remodel you won't get to enjoy.
If you're thinking about a bathroom remodel and want to connect with one of our designers, call us today or schedule an appointment online. If you want a little more design inspiration, visit our portfolio to see past projects.
If you're interested in remodeling your bathroom, but don't know where to start, we suggest downloading our free guide - Investing in a Bathroom Remodel which will break down the remodeling costs based on your bathroom type, size, and the scope of work.
For more project photos, remodeling tips, and design ideas, follow us online here:
Related Articles