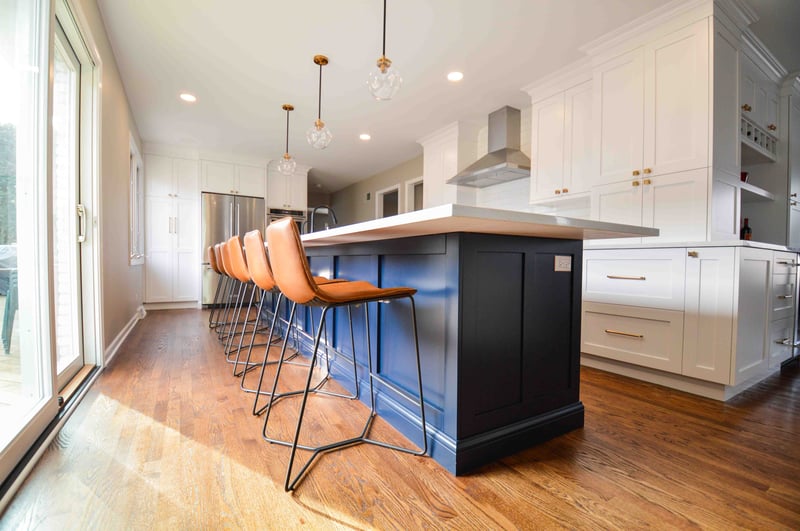 It can be easy to identify three reasons people avoid kitchen remodeling. They're messy, loud, and inconvenient. So then why are so many people drawn to tearing their kitchens apart and investing a large sum of money into a project that takes so much mental energy?
The biggest answer is value.
An improved kitchen increases the monetary value of our home and improves our everyday lives. It helps people's lives run smoother. With a strong ROI, improved functionality, and recognition of the importance of the space, it becomes clear why remodeling your kitchen is a worthwhile investment.
1. Return on Investment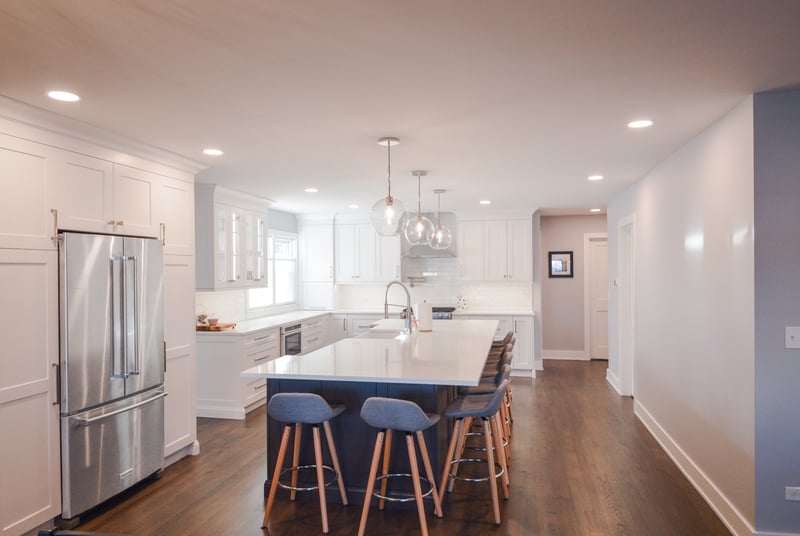 Let's start with the hard facts. When looking at Remodeling's Cost Vs. Value analysis from 2021, we see that major kitchen remodels in our region see up to a 53% return, while minor kitchen updates can provide up to 69% in return. These numbers help showcase how remodeling can improve the value of your home, but it also provides a scale to consider when choosing the size of your remodel. If you plan on living in the home and enjoying the benefits of a remodel, opt for a major remodel (you can find our general pricing in our cost guide). A major remodel allows you to craft a space that you can love and enjoy, knowing that you made a wise investment if you ever need to sell.
If, however, you intend to sell your home in the next year or two, consider opting for a minor remodel. You could connect with our Finishing Touches department to do smaller-scale projects like replacing countertops or backsplash. You will see a more significant return while also not spending too much on a remodel you won't get to enjoy.
As we will discuss later, sometimes, due to functionality, homeowners need to make updates before their home has a chance of selling. After all, no one wants to buy a home with a kitchen whose tile floor is crumbling, and the light doesn't cover the entire space.
2. The Kitchen Needs Functional Improvements
Regardless of if you plan on selling, living with a low-functioning kitchen is like stepping on your child's lego in the middle of the night. It is painful, unnecessary, and highly frustrating. A kitchen's functionality impacts homeowners day-to-day, as they often spend time cooking or eating in the space. There are apparent functional improvement needs, such as a hole in the ceiling (yes, this has happened). On the other hand, some functional improvements are only found with the help of a trained professional.
When you request an appointment with OHi, our team schedules a complimentary, in-home consultation. They are trained to find functional problems and offer creative solutions in their designs. They may notice that you lack a ventilation hood and will create a plan with an island microwave to free up space above the range. Or they may note that you have lots of underutilized cabinet space because you can no longer bend down for base cabinets or because your corner cabinets are impossible to reach.
Once a solution is found, it would be silly not to act on it, which is why many homeowners brave the temporary inconvenience of remodeling. The end result has a much more significant impact and is far longer lasting.
3. The Kitchen is the Heart of the Home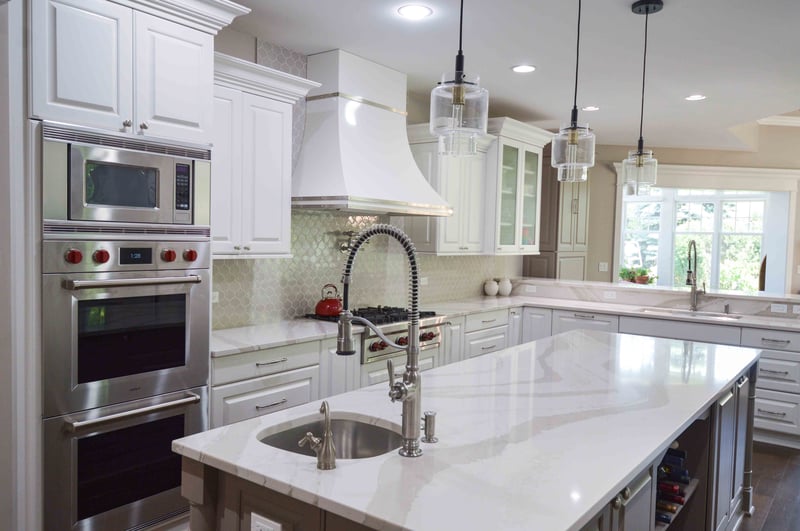 For some homeowners, the kitchen is the most used room in the house, perhaps because they live and breathe all things cooking-related, or maybe it just tends to be where their family hangs out after school or work. For people who love spending time in their kitchen, the short season of displacement is worth it if it means the space can reflect their style and become more inviting. For these people, sometimes it's because they want a six-burner stovetop instead of the standard four. Remodeling their kitchen isn't a need. Instead, remodeling their kitchen is a way to bottle up joy and create an oasis amidst the chaos.
For them, spending one more day storing at orange-tinted wood cabinets will make them want to scream. Or maybe the remodel is their chance to expand their island so more friends and family members can gather. It is a chance to have their personality come to life in the home.
If you're thinking about a kitchen remodel and want to connect with one of our designers, call us today or schedule an appointment online. If you want a little more kitchen inspiration, visit our portfolio to see past projects.
Related Articles