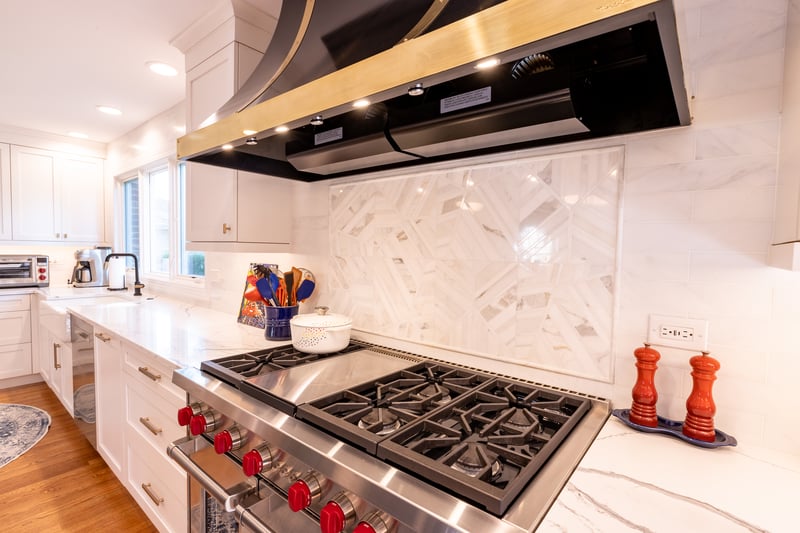 A kitchen remodel is filled with choices and decisions. From the cabinets to the countertops, a kitchen remodel can be a very overwhelming process. One of the major decisions a homeowner must make is determining the style and construction of a backsplash. The backsplash is the vertical surface, usually made up of tile, that is designed to protect the wall behind a stove or countertop. Today, we help guide you through choosing a backsplash for your kitchen remodel.
Style & Budget
The first thing that you must do when choosing a backsplash is set your budget. The cost is very dependent on the style and material that constructs the backsplash. A popular, budget friendly option includes utilizing the same material as the countertops. When solid surface or quartz countertops are fabricated, often a piece is sliced off and used on the back of the countertop as a backsplash. Another relatively budget friendly option would use ceramic or porcelain tile. Ceramic and porcelain tile both use a clay base. They are very easy to maintain and offer an appealing look that is very popular amongst modern kitchen remodels. You then get into higher customized options that include glass tile, manufactured stone veneer and faux metal or thermoplastic.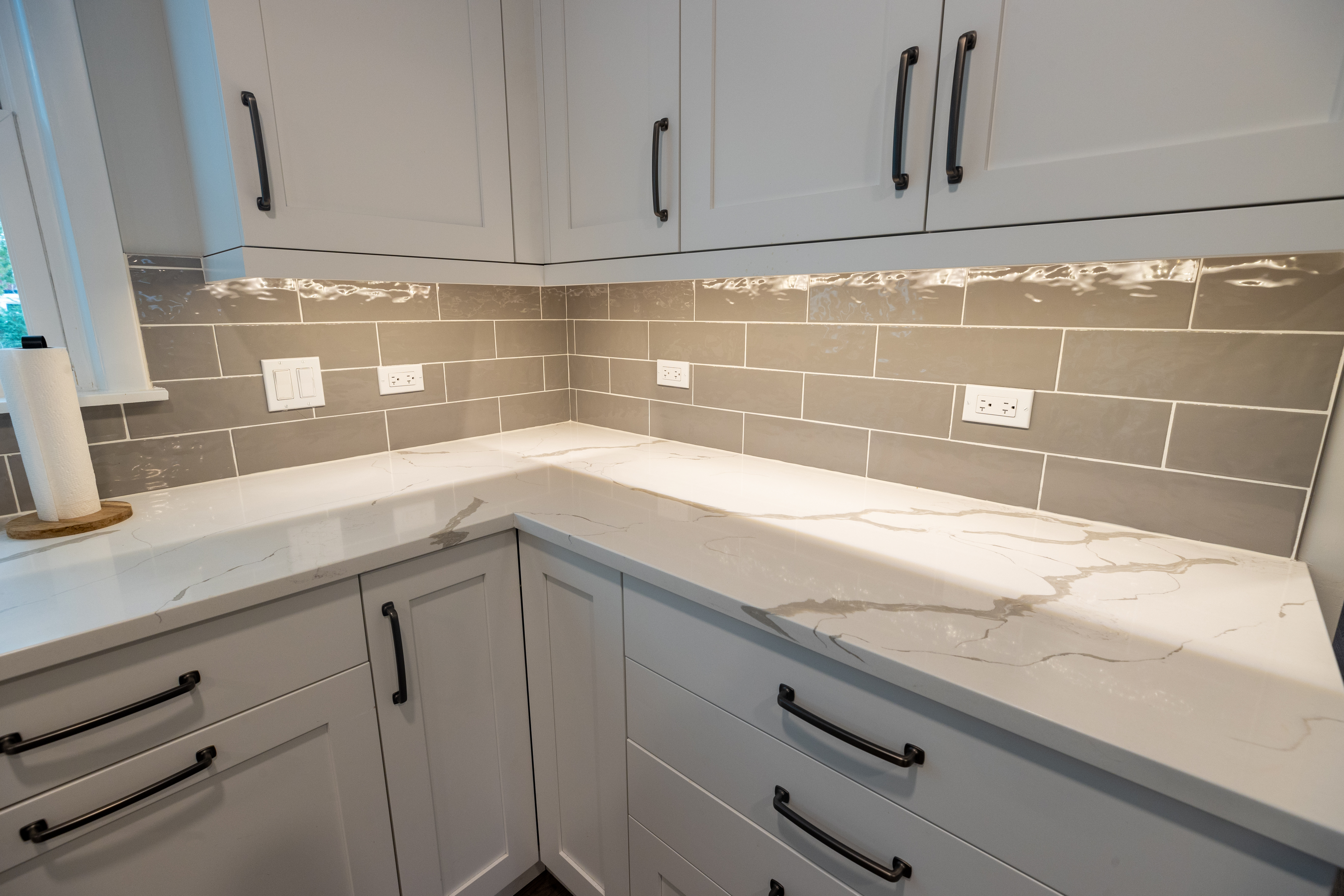 Resources

There are a variety of different resources you can utilize on your own. Utilizing Google to search through some of the different styles that we mentioned above, can narrow down your taste. Pinterest is a great resource to really see some of the latest and trendiest interior design themes that are available. There are a variety of home and lifestyle publications to browse as well that include Architectural Digest or Traditional Home. Make sure you reach out to friends and family that you may know that have gone through the kitchen remodel process. They can help to give you insight on their experience and what decisions they faced when it came to choosing a backsplash.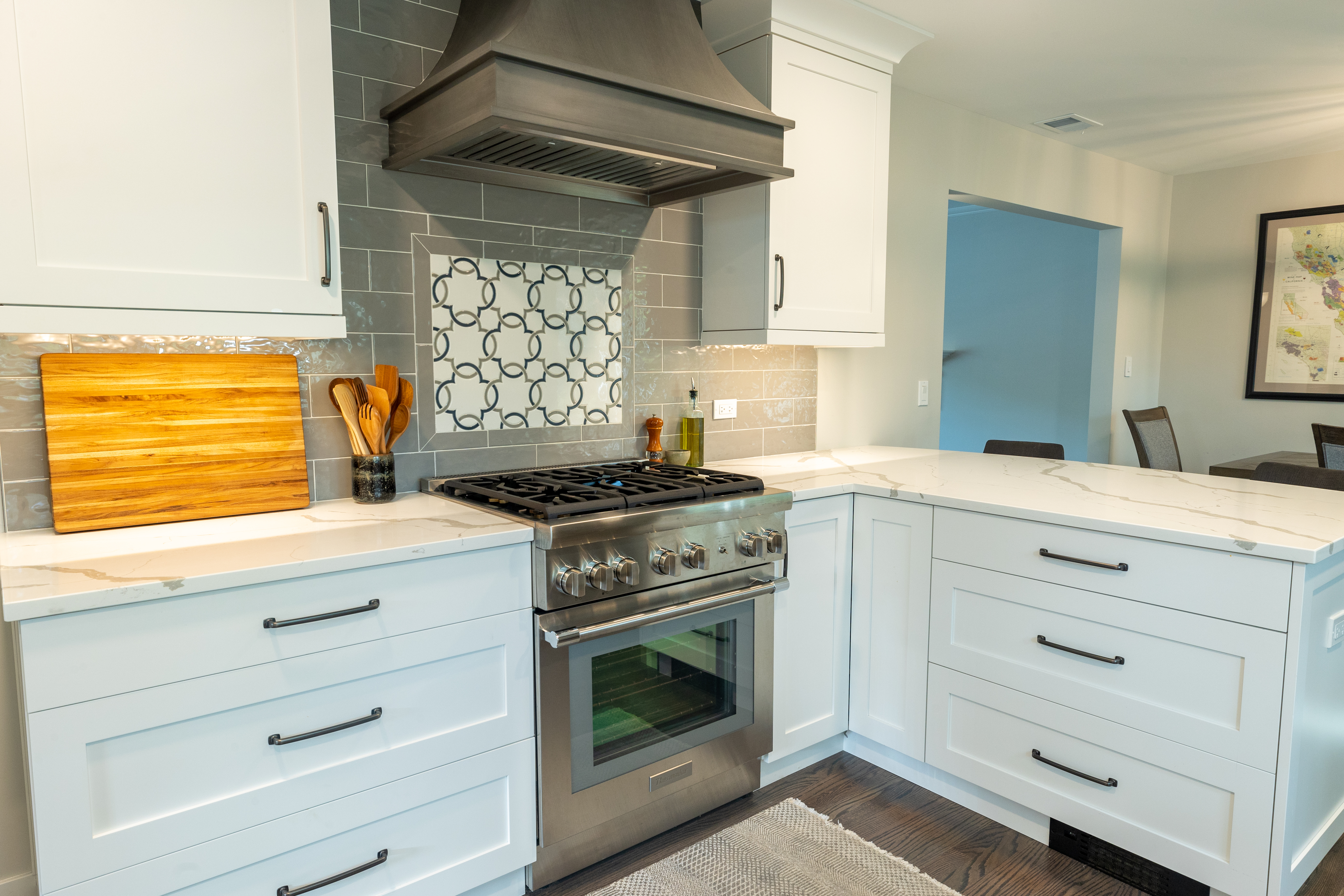 Work With a Designer
When choosing a backsplash for your kitchen remodel, it may be best to work with a designer. The backsplash presents a lot of challenges in terms of function, cleanability, style matching and has a major impact on the perception of your kitchen. The OHi staff is filled with a full design team that range in style and workmanship. You can visit with an interior designer in our state of the art showroom with the very latest in materials and trendy design samples. A designer will guide you through each color choice. The overwhelming process you may have anticipated becomes much less intimidating as the designer will help you along every step of the process. Working with an interior designer will be the most effective way to choose a backsplash for your kitchen remodel.
If you're thinking about a kitchen remodel and want to connect with one of our designers, call us today or schedule an appointment online. If you want a little more design inspiration, visit our portfolio to see past projects.
Related Articles