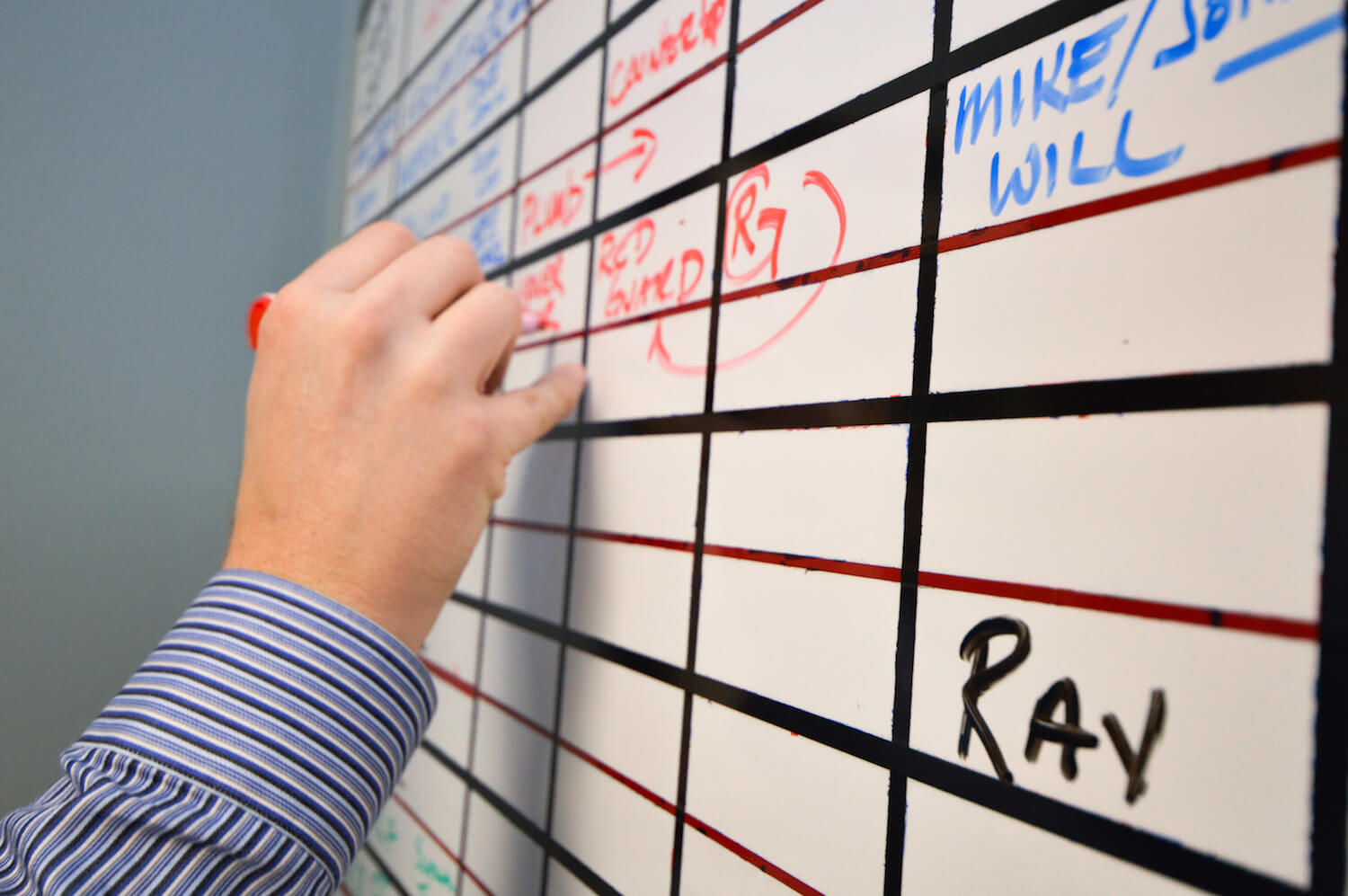 If you're considering a remodel this year, have you thought through your timeline? Many clients we meet with want the new kitchen for Thanksgiving, or the basement finished before winter comes back. So you probably think you can give us a call once school is back in session and we can get rolling.
We hate to say it but… you're wrong. The timeline to implement a remodel is relative to each project and client, but in our experience, bathrooms take an average of 5 months. Kitchens take an average of 6 months. Basements take about 6 months as well.
That's right. S I X M O N T H S. We're looking at you now, November! Before you scoff, laugh, or faint, let's break it down into two distinct sections: design and build.
Design
Step 1: Research and Rendering
The design process seems simple enough. Perhaps you have a Pinterest board going for your kitchen. And bathroom. And closet. We all do! You've likely been collecting ideas for months, years even. Maybe you know exactly what you're looking for. Whether this sounds like you or not, you've decided it's time to call in the professionals and get this project moving.
After our team meets you in a virtual design consultation, understands why you're investing in a specific project, and what you need to accomplish in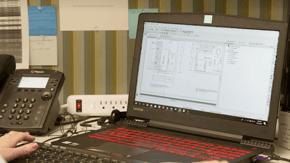 order to be happy with your investment, we get to work on your vision. After nearly 100 OHi team hours of creative development, price estimates, and product selections, we show off the HGTV version of your home. It's love at first 3D rendering. But, as with every big decision, you want to make sure it's the best one. You may take days or weeks to decide to move forward. Ultimately, you know you want to be part of the OHi family, and you enter into a design agreement. Now the hard work begins.
Step 2: Selections
A visit to our showroom can reveal to you just how many decisions come into play when redesigning a kitchen, first floor,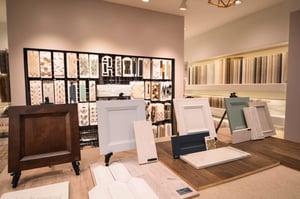 or master suite. That's why our team has done the hard work of selecting only the best products from companies we trust to present to our clients. Furthermore, our designers understand the ups and downs of trends, and will help you make selections within your style that you won't regret next year.
From flooring to pendant lighting, backsplash tile to custom interior cabinet storage, our product selections will leave you wanting for nothing. Selections can take even the most decisive of clients several design meetings to finalize. If you have analysis paralysis or don't know exactly what you're looking for, it will take that much longer (good thing you have a coach alongside you!). Once complete, drawings are finalized and submitted to the appropriate municipality for permits.
Step 3: Permit and Purchasing
While your drawings are in for permit (which can take several weeks), your selections are ordered so they're in-hand when construction is ready to begin. This allows our team to keep your home under construction for as little time as possible, so we don't demolish the place and leave it a wreck while we wait for your cabinetry to arrive. As soon as your permits are approved, it's time to move on to phase two: build.
Build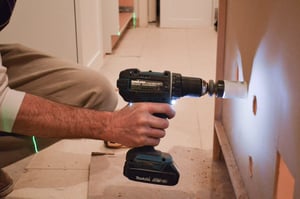 Construction is the easiest step in the process to explain, but the messiest step to implement. Dust, debris, equipment, and craftsmen will take over your home for what may seem like forever. We know this part of the process is not the easiest, but our team of in-house craftsmen will make every effort to keep the disruptions as minimal as possible. Construction for kitchens averages 6-8 weeks, and bathrooms take between 4-6 weeks. The larger your project, the longer the construction, but our team works quickly and collaboratively to finish your job with high-quality workmanship and within our agreed-upon timeframe.
While hiccups are bound to happen, your worries will never be more than a phone call away from being answered. Your dedicated project manager keeps your project on time and on budget, ensuring safety, cleanliness, and excellence in implementation.
Is It Worth It?
We believe our clients say it best. Frances from Palatine said, "I had been wanting to remodel my old kitchen for years. The thought of searching for the right crew to tackle the job was intimidating... I decided to call OHi. From my first meeting … the culture of the company instantly felt like family...My gut told me to go with OHi. And I have no regrets! OHi is AMAZING! Everyone we came in contact with was professional, courteous and great to work with… If you are considering OHi, stop looking. They are the company for you!"
To schedule your complimentary design consultation give us a call at (847) 541-4848 or fill out a contact form. To see some of our work, visit our portfolio.