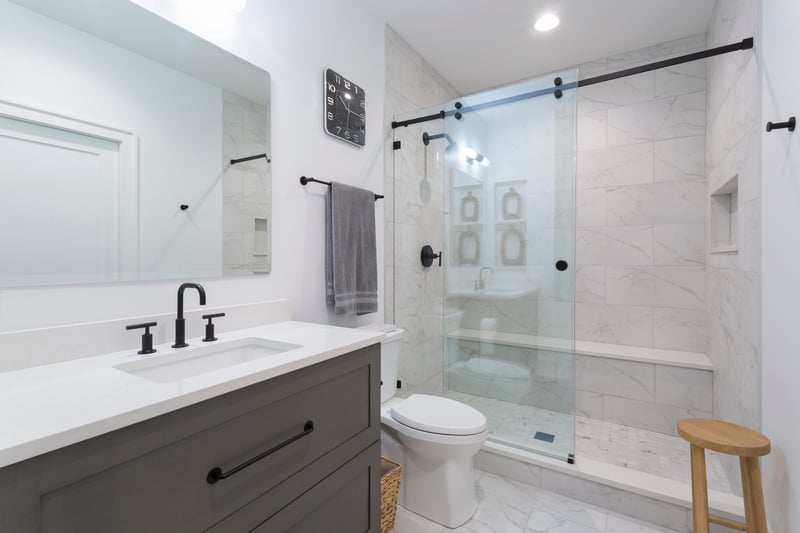 At OHi, it is common for us to meet with homeowners who are hopeful of updating multiple rooms but cannot do it all at once due to various factors, such as budget and time constraints. When faced with a home full of remodeling projects, it can be difficult to know where to start, especially if the last time someone updated it was in the 1970s. In that case, we encourage our clients to start by asking themselves a series of questions to help highlight where their priorities should lie for remodeling.
Which room is the most outdated?
Which room do I use the most?
What is my current budget?
Do I have a specific timeline?
Every person is different, not only because every home is unique, but because every homeowner has a different lifestyle and, therefore, different needs. And these questions are a step in determining the perfect place to start.
Starting with the Kitchen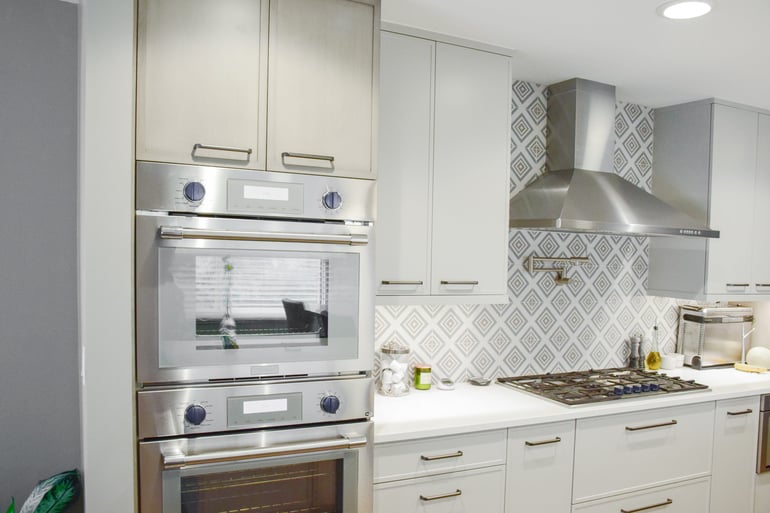 A common starting point for clients is the heart of the home: the kitchen. Not only is it a major focal point for many homes, but it is a room people tend to spend the most time. There are many functional improvements that can often be made, such as lighting, materials, and storage (bye, bye soffits). Updating the style of the space will have a huge impact on the rest of your home and the ease of use in your daily life.
On the other hand, kitchen remodels often take longer since they have more square footage than a bathroom and typically more cabinets to be installed than a basement. The other drawback of kitchen remodeling first is the cost. Due to the number of materials needed and higher intensity of labor, kitchens tend to be one of the pricier rooms to remodel.
Starting with the Bathroom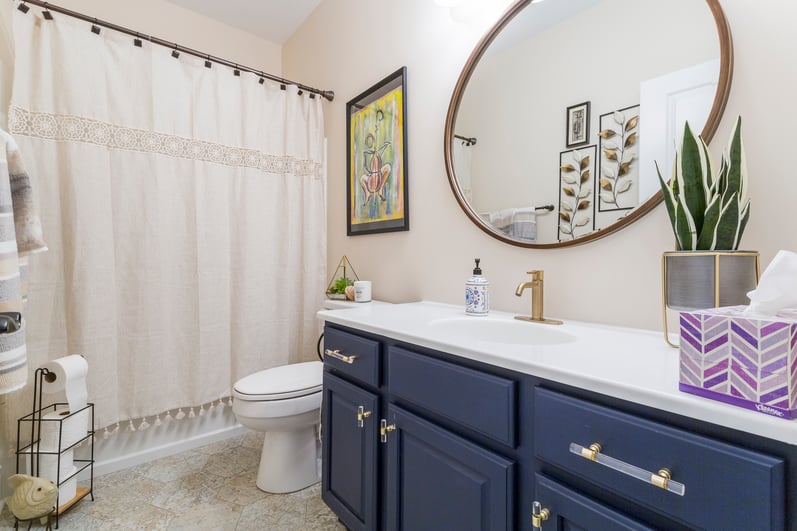 Bathrooms are a popular project to start with for those who are budget-friendly or who have a certain time constraint. The generally smaller square footage allows for a smaller scope of work, requiring fewer materials. They also often are the starting point out of necessity. In general, many people remodel their bathroom because something broke and is irreparable without major work, making it the perfect time for a remodel. Examples would be a major leak, crumbling tile, or electrical problems.

On the other hand, if your bathroom doesn't require any major repairs, homeowners can often find temporary or smaller solutions such as fixing a leaky faucet or new flooring. These smaller projects don't require the same effort or design needs as a full-scale project, meaning they cost less, leaving more budget for a larger project if you'd prefer to start with a kitchen or basement remodel.



Starting with the Basement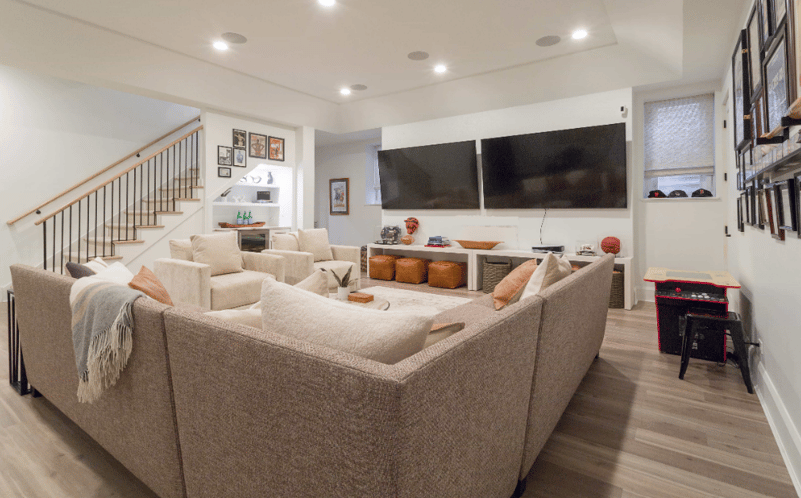 In homes where the kitchen and bathroom are passable, but a family has outgrown their home and could use some extra space, they will often start with their basement. Prioritizing a basement remodel can help unlock a large amount of square footage without having to deal with the hassle of moving or the financial heft of an addition. In fact, if you want to kill two birds with one stone, you can even opt for a basement remodel that involves adding or updating a bathroom. While including that into the scope of the project doesn't make a basement remodel the most affordable option, it does help create a unified, highly functional space.
In terms of budget, however, a basement can range wildly. If it's standard drywall and flooring, it can be a tad more affordable. However, if you add extra elements such as a bar, which involves cabinetry, or a bathroom, which inquire a more unique form of a layer, the cost can increase significantly.