The day has finally come! It's time for OHi to shut the chapter on our old, clunky blog and introduce our shiny, new update. You may be rolling your eyes, thinking that this website won't affect you. After all, you'll still be able to find the same general information, and change is hard. But we're here to say this change is so, so, so good. While we would love for everyone to comb through every handcrafted page, we know that people are busy, which is why we're sharing the three you absolutely must visit.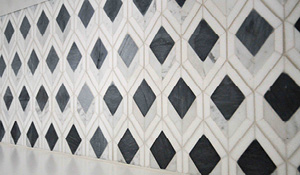 For a remodeling company, all good things start with a home. Similarly, for websites, all good things start on the homepage. It offers an overview of the other web-pages that live on that site. It is great place to discover the general personality of who we are, see some gorgeous photos of work we do, and have the opportunity to dive deeper on a specific section that is of interest to you. Some fun sections include an overview of our story, our downloadable "Cost of a Kitchen Remodel" piece, and reviews from our incredible clients. Plus, at the bottom of the page, you can subscribe to our monthly newsletter, which will give you both design inspiration and exclusive offers.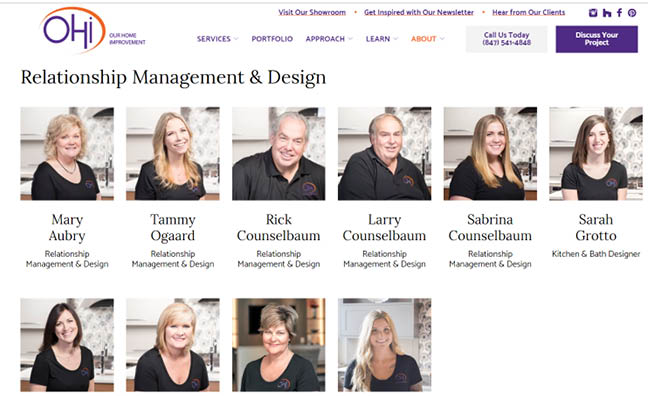 Ever want to meet our team before you walk into our showroom or give us a call? Now you can do it in the comfort of your pajamas. Our team page not only features photographs of each team member, but it also will allow you to click on a team member to read more about them. Their bio will include fun facts about their personality, reasons why they love their job, plus links to some of their previous remodeling jobs. It's a great way to get an overview of our family.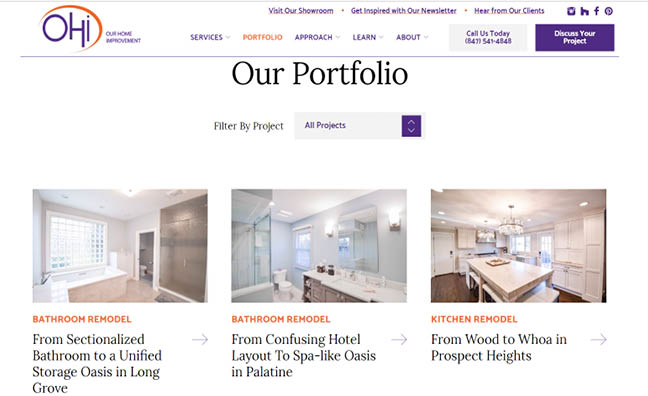 Possibly the biggest development on our new website is our brand new portfolio. Each portfolio page features a completed project including multiple photographs, a description of what each client hoped to accomplish, and event a few challenges our team was able to overcome while onsite. These pages are pure eye candy and sure to entertain for hours. For past clients, keep your eyes open because you just might see your remodel shared with the world!
The way parents don't have favorite children, we don't have favorite web pages (wink, wink). However, there are pages that stand out, while also providing incredible resources for our visitors. We hope this guide will be a great launch point before you explore the rest of the new ContactOHi.com! If you see something you can't wait to have in your own home, just give us a call or fill out this form, and we'll be in touch!
Related Articles