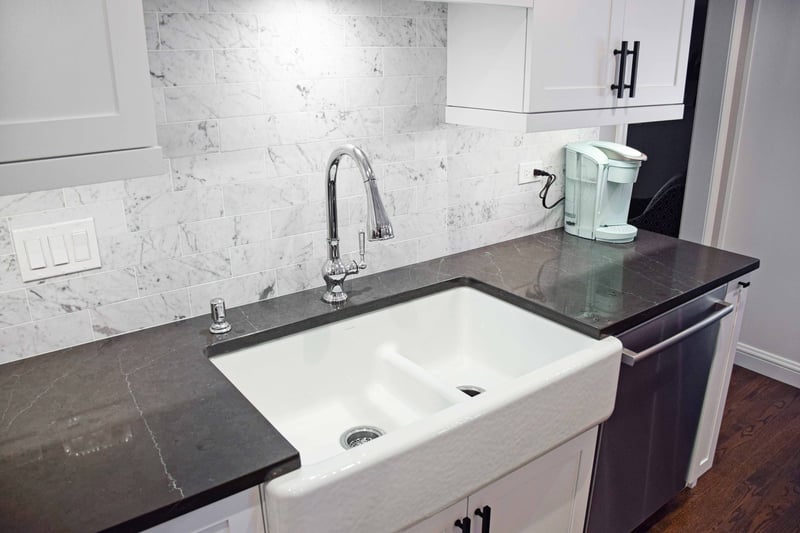 Choosing the countertop for your newly remodeled kitchen or bathroom is a lot of fun! However, it's also serious business — after all, it's a significant investment.

1. Granite Countertops
Due to its long lifespan and depth in appearance, granite has been a popular choice for many years. As a natural stone, every slab is entirely unique and offers an earthy, warm appearance. While granite offers high durability and strength to the areas of the home that require it the most, it is still a natural material, which requires a higher level of maintenance than a material like quartz. The countertops will remain durable and strong as long as the granite is sealed annually. If properly sealed, the material is scratch-resistant, heat-resistant, and stain-resistant.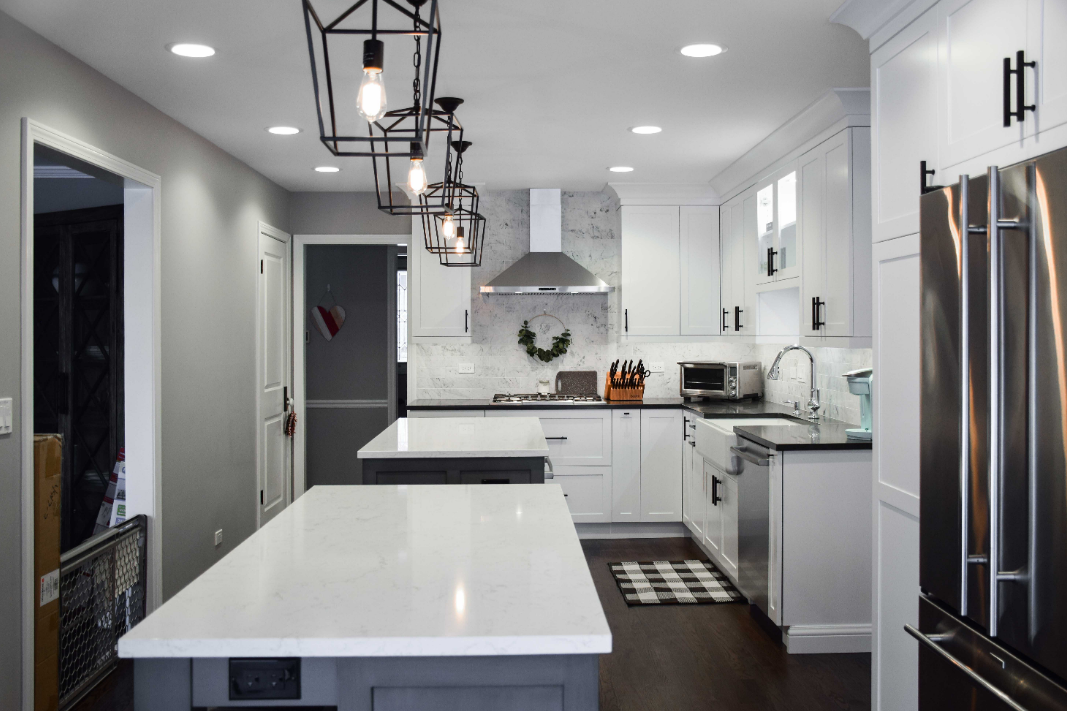 2. Quartz Countertops
Quartz countertops are among the most popular choices for countertops today. They can come in all different colors and patterns. These countertops are tough, durable, and resistant to scratches and chips. Although they are not entirely indestructible, which is why cutting boards should still be used, spills should be cleaned up quickly, and heat pads should be used to protect against hot pans and dishes. Another positive of quartz countertops is that they require low maintenance. They never need sealings and will always be waterproof as well as non-absorbent. The cons of quartz countertops include the price. Quartz countertops are a luxury option and can sometimes cost more than natural stone.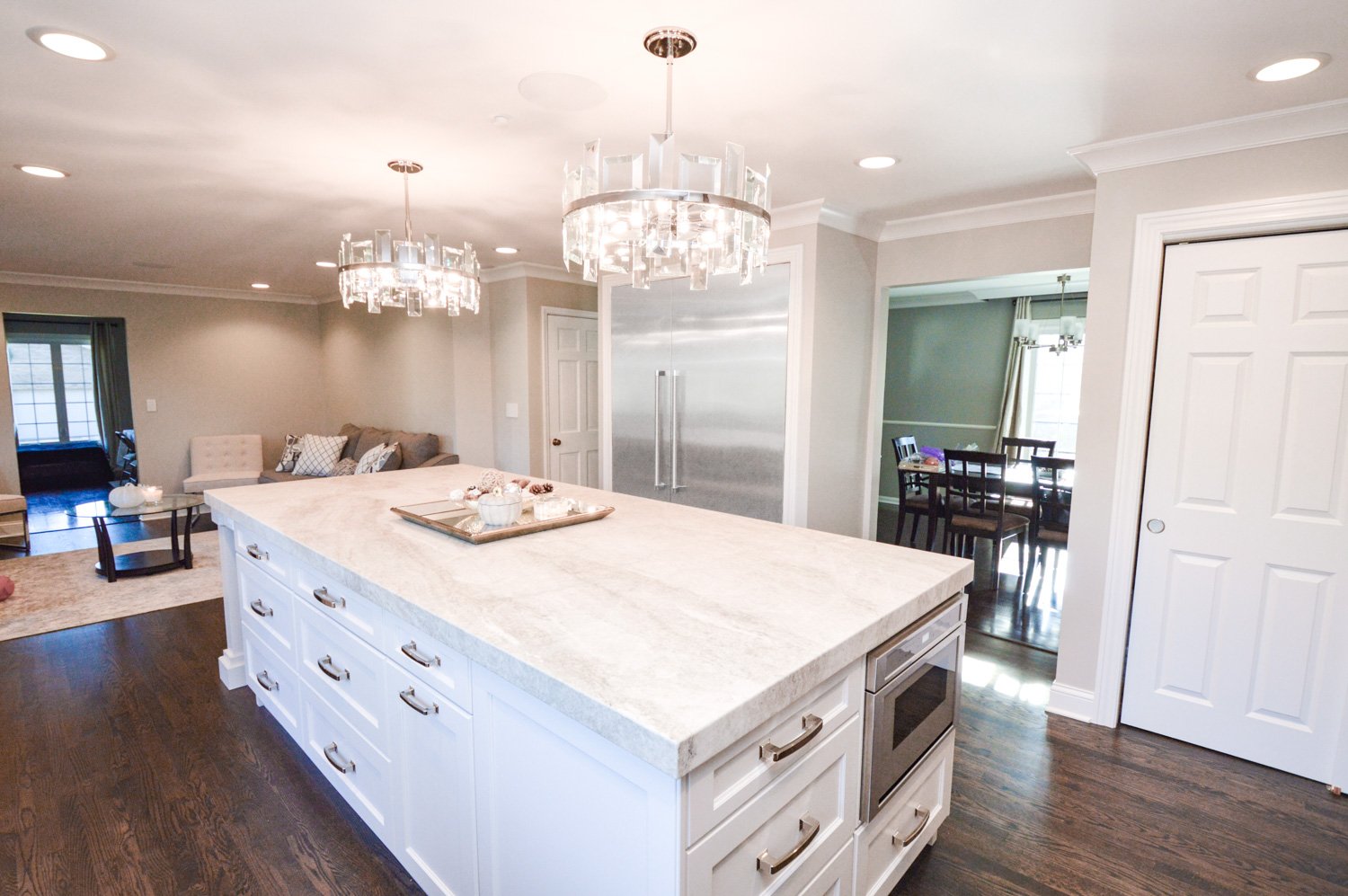 3. Quartzite Countertops
Naturally sparkly and elegant in appearance, quartzite is sure to add a refreshing, rich aesthetic to wherever installed. Quartzite countertops are very resistant and will not easily damage. It is also UV resistant, so the color will not fade over time when exposed to natural sunlight. Another positive of quartzite is the simple maintenance and easy cleaning. All you need is standard cleaning supplies like soap and warm water. On the other hand, since quartzite is a natural stone, it has a limited range of color choices, so if you're after something colorful, there might be better options than quartzite.
4. Marble Countertops
Marble's rich, dramatic characteristics make this a stunning choice, though not the most practical. One of the best qualities of marble is that it comes in various colors and veining. As a naturally cool material, it makes it an excellent surface for baking and cooking. However, because marble is not completely heat resistant, hot pots and pans should not be placed directly on top of marble countertops. Marble will last long in your home if cared for and maintained through regular sealing. On the downside, marble scratches and stains easily if not properly sealed, making it a less desirable choice for the hard work that often occurs in a kitchen. Also, marble countertops run more expensive than other countertop materials.
5. Porcelain Countertops
Porcelain kitchen countertops are tough, durable, and can take some impact. These countertops can come in many different colors and patterns. The material is often described as opaque or somewhat translucent. Although no surface is entirely stain-proof, porcelain comes close as a non-porous surface since liquids do not absorb. In the rare case of a stain appearing, it is usually only surface level and easily removed. However, porcelain countertops have several drawbacks that homeowners need to consider. They tend to crack and often come with a higher price tag than most other countertop materials.
Countertops are an essential component of a functional, aesthetically pleasing kitchen, so it is crucial to know how to choose the perfect countertop material for your kitchen. Now that you know what questions to ask yourself as well as the pros and cons of various materials, you're ready to begin your search for the best kitchen countertops.
If you'd like to learn more about must-have 2022 trends for your kitchen, download our lookbook. If you're considering a remodeling project, give us a call or fill out our project discussion form. Our team members are excited and ready to get to work on your dream space!
Related Articles