As March rolled on, it became abundantly clear that I would find myself with an exorbitant amount of free time. At first, I decided this would be the time to reinvent myself, or at least my home. I would do every project I had ever briefly thought about. I started with a deep clean, scrubbing every surface, including my cabinets. Unfortunately, I lost my motivation pretty quickly. The idea of finishing my to-do list too early struck an immense amount of fear in me. I also found that some days, after working from home and having little contact with anyone other than my husband, I simply wanted to be lazy.
At first, I felt guilty. But then, I realized, right now, I have been given the gift of time, and therefore, I can pace myself on the more involved projects. Today, I can take the time to be lazy; I'll save alphabetizing my spices and rearranging our home office for tomorrow. Besides, I think everyone needs a day here and there, where we can shut down for a bit and recharge. So throw on your favorite PJs (if you're not already in them) and get ready to have the best lazy day ever with my favorite low energy activities.
Catch Up On Your Reading List
While spending so much time at home, it's easy to go into screentime overload. From staring at your laptop while working to staring at your phone for the latter part of the evening, it's easy to lose track. It would be great to use this time for something slightly more productive that leads to a sense of accomplishment: reading. Inspired by avid reader and fellow OHi designer, Dove Brown, I've challenged myself, especially on lazy days, to try and read more. Not only is it good for strengthening the mind, but reading can help transport us to another world, which is especially important right now while we are all stuck inside.
If you're looking for a new read or a great book recommendation, here are some current best sellers to check out:
Relax with a Spa Day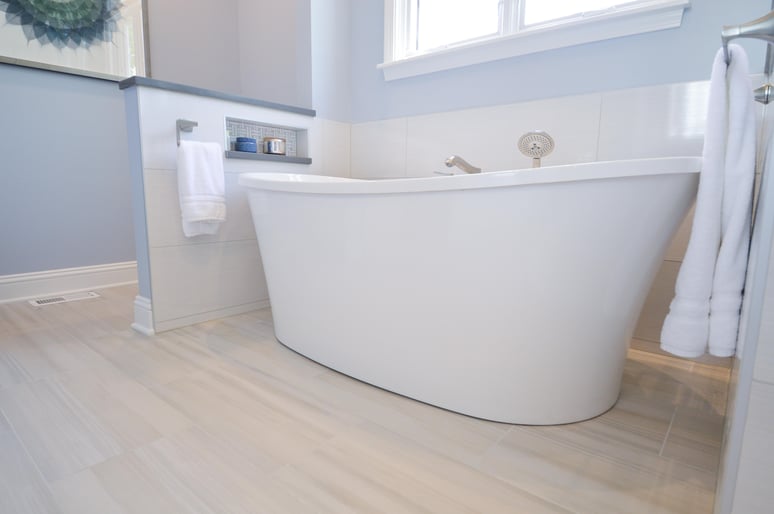 We all need a little time to relax and de-stress right now, which is why I love the idea of doing an at-home spa day. First, you have to create the right atmosphere. Start by playing some soothing music on your phone and lighting your favorite candles. Next, pick and choose your favorite activities from the following list:
Face Masks: Great to help clean your skin, face masks are a great way to create a sense of being pampered. Plus, you can easily wear a face mask while doing another activity, such as reading. For parents who want to let their kids join in on the fun, beware that most store bought face masks are not safe for children's skin, since their skin is far more delicate than adult skin. I recommend trying one of these natural, DIY kid-friendly masks.
Cucumber Eye Masks: While this option may seem like a silly thing done only in the movies, placing slices of cucumbers on your closed eyes has proven health benefits. Doing this treatment helps reduce puffiness in your eyelids and helps revitalize the skin surrounding your eyes. Not only that, I find it to be a completely calming exercise. It forces me to completely disengage with anything as I have to lay my head back and truly just relax.
Bubble Baths: One of my all time favorite options. A bubble bath not only feels like the ultimate declaration of self-pampering, but it also feels so luxurious. Ideally, soaker tubs work wonders, but if you have a shallow tub, consider investing in this cool gizmo from Amazon that helps prevent drainage by blocking the overflow drain. Then, pick your favorite bubble bath and bath salts, and bask in the glory of high-class relaxation.
While some bathrooms aren't quite the most relaxing space to be in, whether due to crumbling tile, abrasive wall colors, or a wacky layout, for now, make it a part of your relaxation routine, and try to imagine that it is your perfect space.
Save the Cooking for Another Day
Cooking during the Stay In Place order can be fun, but it's probably the last thing you want to do on your lazy day, so order in delivery or get take-out! Not only is this a great way to eat good food that you're craving, but can't emulate in the kitchen, but it's also a wonderful way to support local businesses that are struggling. It might raise your spirits to know that some places are even selling alcohol to-go, such as Olive Garden and Chilis.
Even more exciting is the fact that many places are offering free delivery, or reduced delivery fees. Regardless of if that is or isn't the case, don't forget the tip! These delivery drivers are putting themselves at risk in a time when many other people have the privilege of staying home, and for that, we should applaud them.
Binge a Few Pop Culture Favorites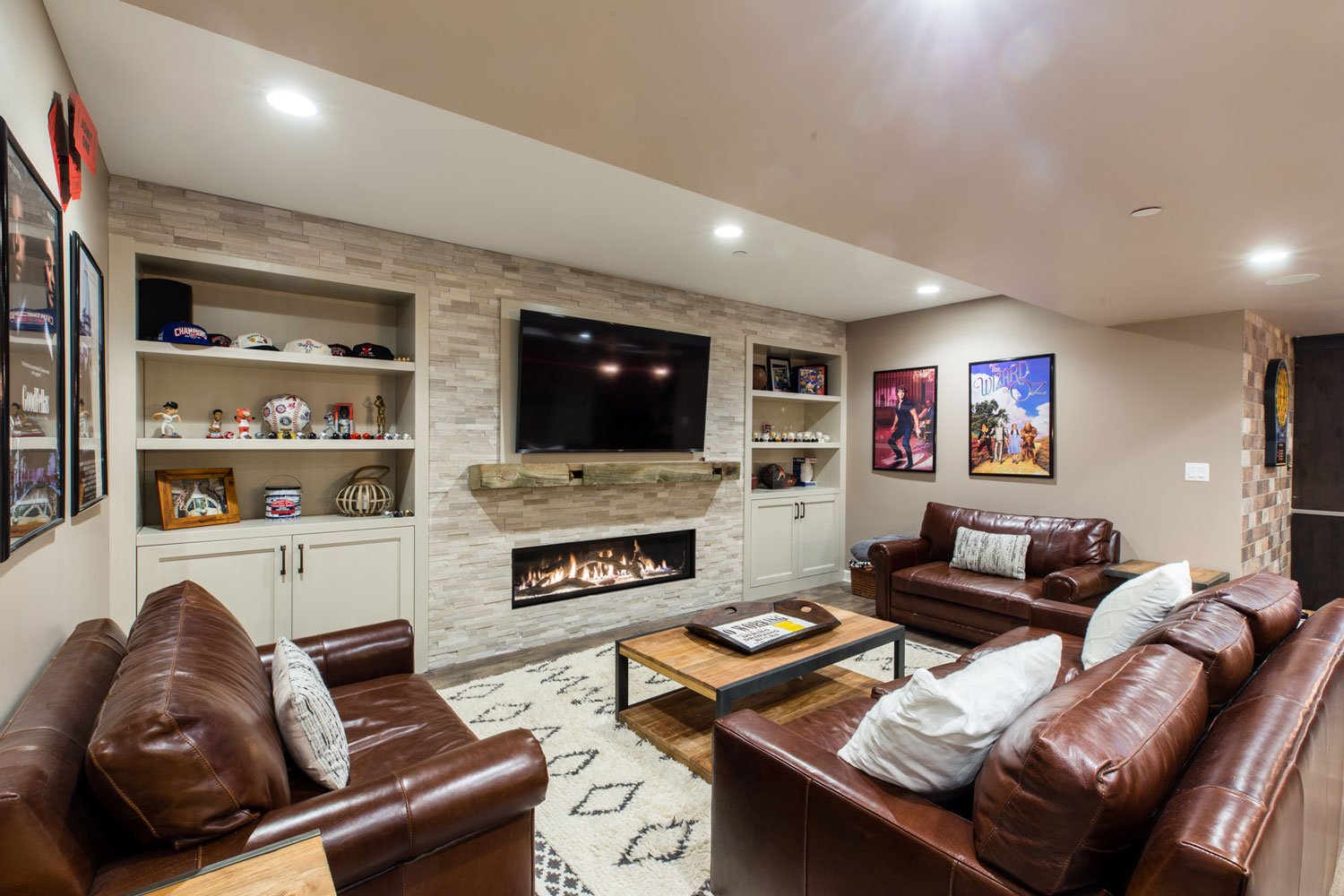 While we may not be able to go to the movies, attend the theater, or go to live concerts, celebrities and streaming services continue to provide plenty of entertainment. In fact, the numerous Stay At Home orders have led to a few unique entertainment opportunities, well worth the watch. So head to your couch or decked out entertainment-friendly basement, and catch up on these current pop culture favorites.
The Tonight Show Home Edition: If you usually enjoy a dose of late night talk show hosts, most of them are continuing their shows at home, utilizing technology to interview guests and share a few jokes. While there are many great options, my favorite has been the Tonight Show Home Edition. Jimmy Fallon tries to maintain a sense of normalcy, by continuing to perform his opening monologue and hosting guests. The catch is that he is frequently interrupted by his two adorable daughters who clearly don't care that he's filming, and who certainly don't think he's funny. The charm and absurdity really help lighten the mood. Plus, he has interviewed some pretty stellar celebrities, who encourage viewers to donate to a different charity each night. All episodes can be found on YouTube.

#HeyJenLookAtMe: If you're a fan of actress and philanthropist, Jenifer Garner, you're probably aware of a social media campaign she began right around the time when schools started to cancel for the rest of the year. She requested that people post videos of talents that they were supposed to share with the public in the next month or two, but were unable to due to cancellations. This includes musicians, athletes, dancers, and basically any novice. All they have to do is tag their video with the following hashtag: #HeyJenLookAtMe. Not only has this inspired young and old alike to share their talents, thus entertaining others, but it has also fostered a strong environment of encouragement and support, highlighting the good of humanity. Every night, she posts a handful of her favorite videos that people have shared. There have been backyard snowboarders, synchronized family dances, and babies on Roombas. It is a must watch for anyone looking for something lighthearted and joyful.

Tiger King: This crazy Netflix documentary is the talk of social media right now. From memes, to follow-up articles, the intrigue is real. While it starts off by looking into private ownership of big cats, such as tigers, the story takes a sharp turn as it begins to deal with criminal activities and a decade long feud. You have to watch it to believe it. I would not recommend you watch with children.

Watch an Early Release Movie: Another circumstance of the numerous Stay In Place orders, is the early release of movies on streaming services. Multiple movies that would technically still be in theaters are available to rent. Some of the titles include: Invisible Man, Emma, Birds of prey, I Still Believe. On April 10th, Trolls: World Tour will also be available to rent. Meanwhile, Disney+ is treating their users to two early releases. The first surprise was dropping Frozen 2 two weeks earlier than it was supposed to be available. The second surprise is the early release of Onward on April 3rd. Pop some popcorn and hunker down, because your watchlist just got longer.

Movie Marathon: Of course, you don't have to just watch new content. Now is the perfect time to revisit some old classics. Choose a specific topic to make it themed. While there are endless ideas, here are a few popular options:

Totally 80s Rewatch: Watch all your favorite John Hughes movies, such as Breakfast Club, Ferris Bueller's Day Off, and Sixteen Candles.
Suspenseful Delights Marathon: This would be watching all of your favorite Alfred Hitchcock films. Some of my favorites include North by Northwest, Vertigo, Psycho, and Rear Window.
Dreams Do Come True Marathon: For all the Disney fans out there, you've probably already started your extensive marathon. If you haven't, and don't know where to start, I recommend choosing your favorite Disney niche. For example, choose princesses, or the Toy Story franchise, or, of course, you can just watch all of the Pixar movies! Either way, this is sure to bring Disney magic to your home during this season.
As you can see, there are many ways to have a lazy day. Whether it's watching a movie and scrolling through your phone to enjoy the many memes about Coronavirus, or escaping your home to a land far away by reading your favorite book, we hope this list helps you find a great comfort activity and we hope that your family is staying safe and healthy.
Related Articles