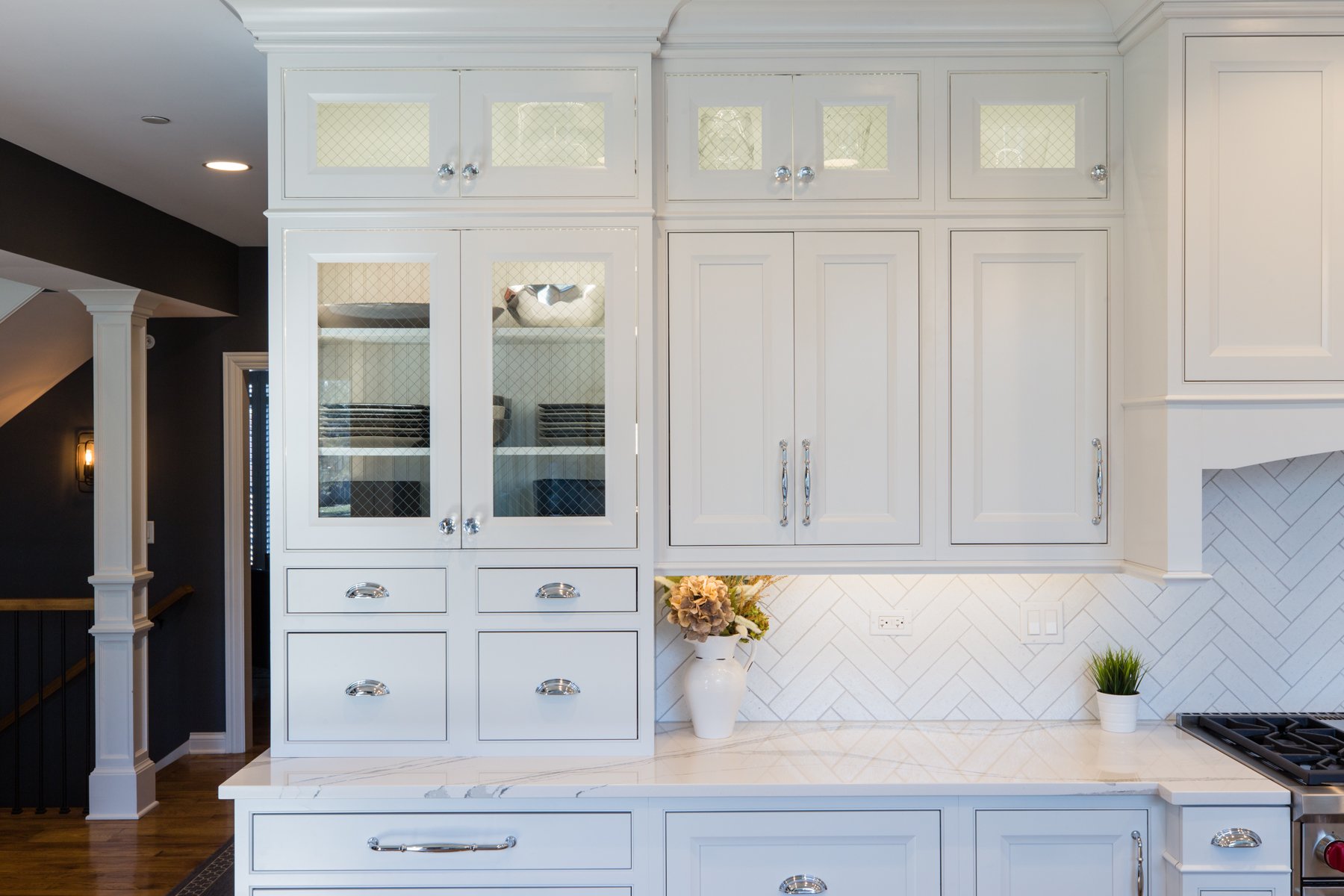 It's been a few months since your remodel has wrapped up. You lean against the countertops, surveying it's perfection, while you sip your morning coffee. You begin to take mental note of the spaces that need to be cleaned. The countertops could use a nice wiping down, the floors a good sweeping, and the dishes… well there are always dishes. Then it hits you; you haven't cleaned your cabinets yet. In fact, do you even need to clean your cabinets? The answer is yes. But before you pick up some all-purpose, chemical ridden cleaner and a magic eraser (two words that make every cabinet manufacturer shudder), be sure you know when and how to properly clean them.
General Maintenance:
How Often Should You Clean?
We'll start with how often, that way our overzealous cleaning friends (AKA neat freaks) won't whip out the microfiber rags just yet. Unfortunately, like many remodeling aspects, from cost to remodeling timeline, there is not a one-size-fits-all answer. Instead, you, as the homeowner, will have to make the call. For those who rarely cook, you may only need to wipe down your cabinets once a month to clear off any dust or mild grime buildup.
On the other hand, if you cook everyday or have kids with sticky fingers, you might need to wipe the face of your cabinets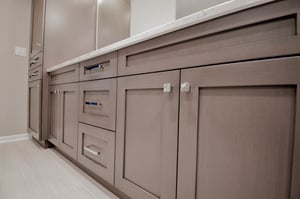 down, on average, once a week. Especially for recessed cabinet doors that have nooks and crannies where dust loves to hide out. Those who cook more often, expose their cabinets to more grease buildup. Even with an incredible ventilation hood, grease tends to cling to air particles and land on your perfectly smooth cabinets. If you clean the faces once a week, you'll help preserve the fresh look of your cabinets.
Also, don't forget about the insides of your cabinets. You know, the place where you store all your dishes and food? Lots of dust and grime can build up in these spaces as well. Which is why it's best practice to clean the cabinet boxes once every 3 or 4 months. Is it a hassle? Yes. However, it is necessary to keep your space healthy and clean.
It should also be noted that if any major spills occur, they should be wiped up immediately. Not that spills ever happen, wink, wink. But in the off chance spaghetti sauce splatters when your spouse carelessly scoops it onto their plate, or an independent child pours milk into their cereal bowl, accidentally causing it to drip down the cabinet fronts, do not let the liquid linger! The longer it lingers, the more likely it will absorb into your cabinet, causing water damage and undesirable stains.
How Should You Clean?
Now that you know when you should clean, you're ready to learn how. Cleaning your cabinets is actually one of the easiest household surfaces to clean. All you need is Dawn dish soap, water, and a terry cloth. Some manufacturers say you
can use a sponge instead of a terry cloth, however, many advise against it. Sponges can actually scratch your cabinets' surfaces, whereas terry cloths are able to trap dust more securely. If you don't have a terry cloth, just be sure to use a very soft cloth.
To achieve the optimal clean, you may need to get a little technical. This includes using three terry cloths and mixing your own cleaning solution. Don't worry, you don't need to be an expert in chemistry to do this! The key to a superb solution is to make sure there isn't too much soap as it can leave behind residue. Masterbrand recommends a mixture of 95% water and 5% dish soap. With that in mind, the step by step instructions are as follows:
Create the Masterbrand soap mixture above, dampen your terry cloth, and wring out any excess liquid.
Wipe the faces of the cabinets in the direction of the wood grain.
(Optional) Dampen a second terry cloth with just water. Wipe the cabinets down again to help remove any soap residue.
Finally, take a new, dry cloth and wipe the cabinets dry so as to not let any moisture remain.
When cleaning the inside of the cabinet, follow steps 1, 2, and 4 above. If you have glass front cabinet doors, the cleaning process is slightly different. Instead of a soap and water solution, use a glass cleaner and spray it directly onto the cloth. This will prevent any of the cleaner's harsh chemicals from coming in contact with the wood of the cabinets.
Other Notable Care and Maintenance Tips:
Never, under any circumstances use the following when cleaning your cabinets: heat, abrasive cleaners, ammonia, and magic erasers.
Don't leave the wet towel draped on a cabinet door as the liquid will absorb into the surface, affecting its appearance.
Be sure to ask your designer to order a touch-up kit for you. That way, once we leave, if any dents or scratches occur you can use the kit to make any necessary, small cosmetic fixes.
Grabill recommends specific products to use in their care and maintenance guide. For a deep clean (once a month), they suggest Guardsman Deep Clean Purifying Wood Cleaner. For a thorough clean (for tough stains), they recommend mixing Murphy Oil soap with water, 10% soap, 90 % water.
It should be recognized that the wood will age naturally, which isn't covered in the warranty. Similarly, cabinets exposed to prolonged, direct sunlight can change in color, which is also not covered by the warranty.
Extreme humidity and frigid temperatures will cause your wood to expand and contract. Typically, this won't be a notable issue because many households have heating and cooling units.
Complete Care Guides and Warranty Terms for OHi Cabinet Manufacturers
Decora Cabinets
Click here to find the complete care & maintenance guide
Click here to find the complete warranty terms
Grabill
Click here to find the complete care & maintenance guide
Kemper Cabinets
Click here to find the complete care & maintenance guide
Click here to find the complete warranty terms
Masterbrand Cabinets
Click here to find the complete care & maintenance guide
Click here to find the complete warranty terms
Sorrento
Click here to find the complete warranty terms
Related Articles