While date night is often practiced away from home, some nights, you want the luxury of staying in. The thought of scurrying through crowds, finding parking, and bundling up in the cold weather can be a deterrent for even the most adventurous person. This is why an occasional date-night at home is the perfect solution, offering both comfort and romance.
The challenge becomes finding ways to create excitement and romance amidst a well-worn and mundane backdrop. Luckily, I love challenges and helped compile a list of fun at-home date night ideas for you to try.
Set The Scene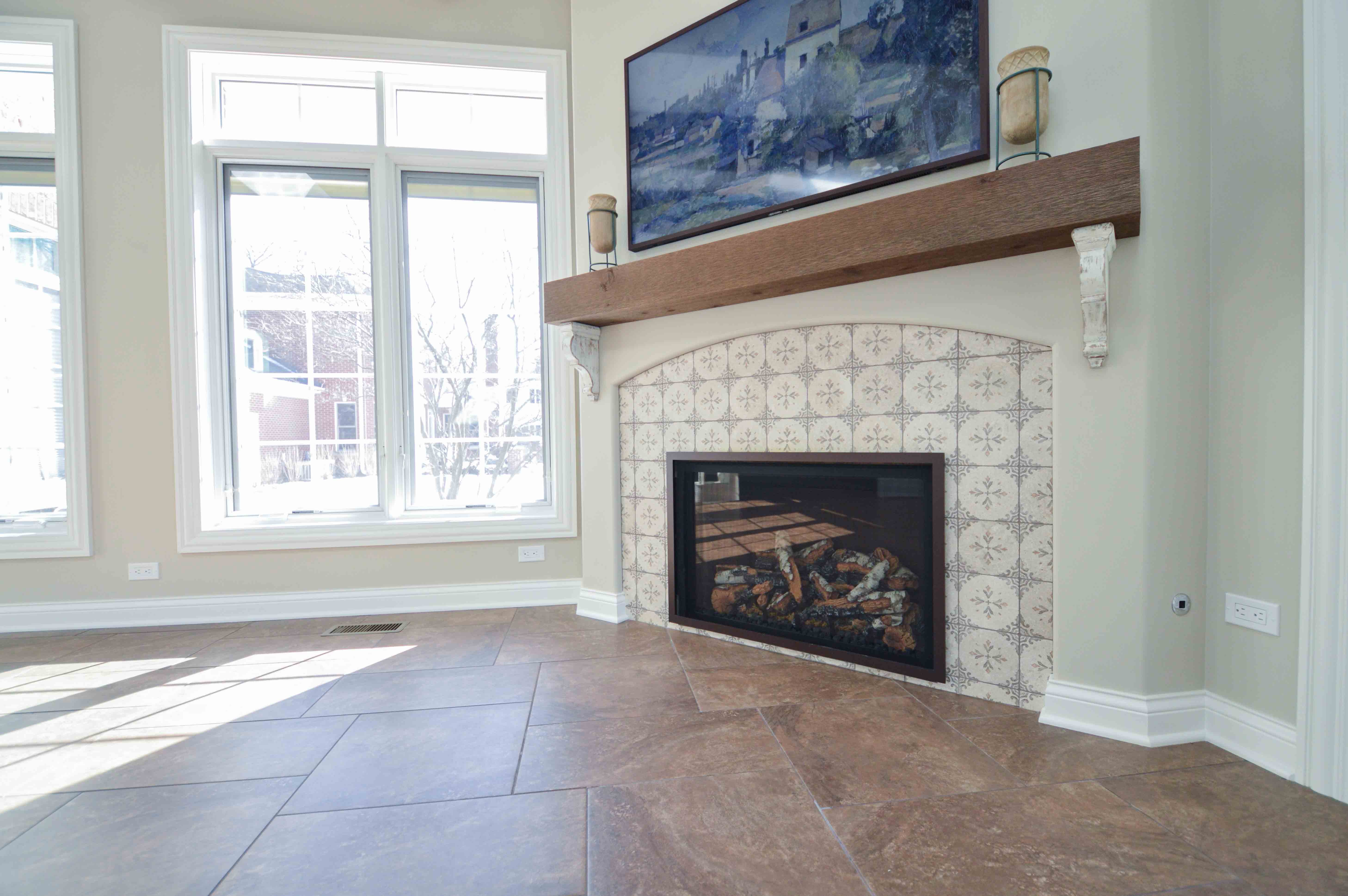 Nothing could more important than transforming your space into an enchanting, inviting, and intimate environment. You want the space to be warm and fragrant. You want it to feel like it's your personal piece of heaven on earth. This perhaps is one of the benefits of hosting date night at home: you have the control to set the scene perfect for you.
Unsurprisingly, one of the most important aspects of setting the scene includes finding the perfect lighting. Dim lighting helps create a soft and inviting warmth perfect for a romantic dinner. This can be achieved by setting up numerous candles around the room to create flickering glow. Or you can invest in advanced lighting that can be controlled by your smart device. Smart lighting can involve choosing different colored lights, or setting the brightness to a specific setting, giving you precise control. For an even more romantic option to set the ultimate scene for coziness, light your fireplace to let the roaring fire warm your space.
Dress to the Nines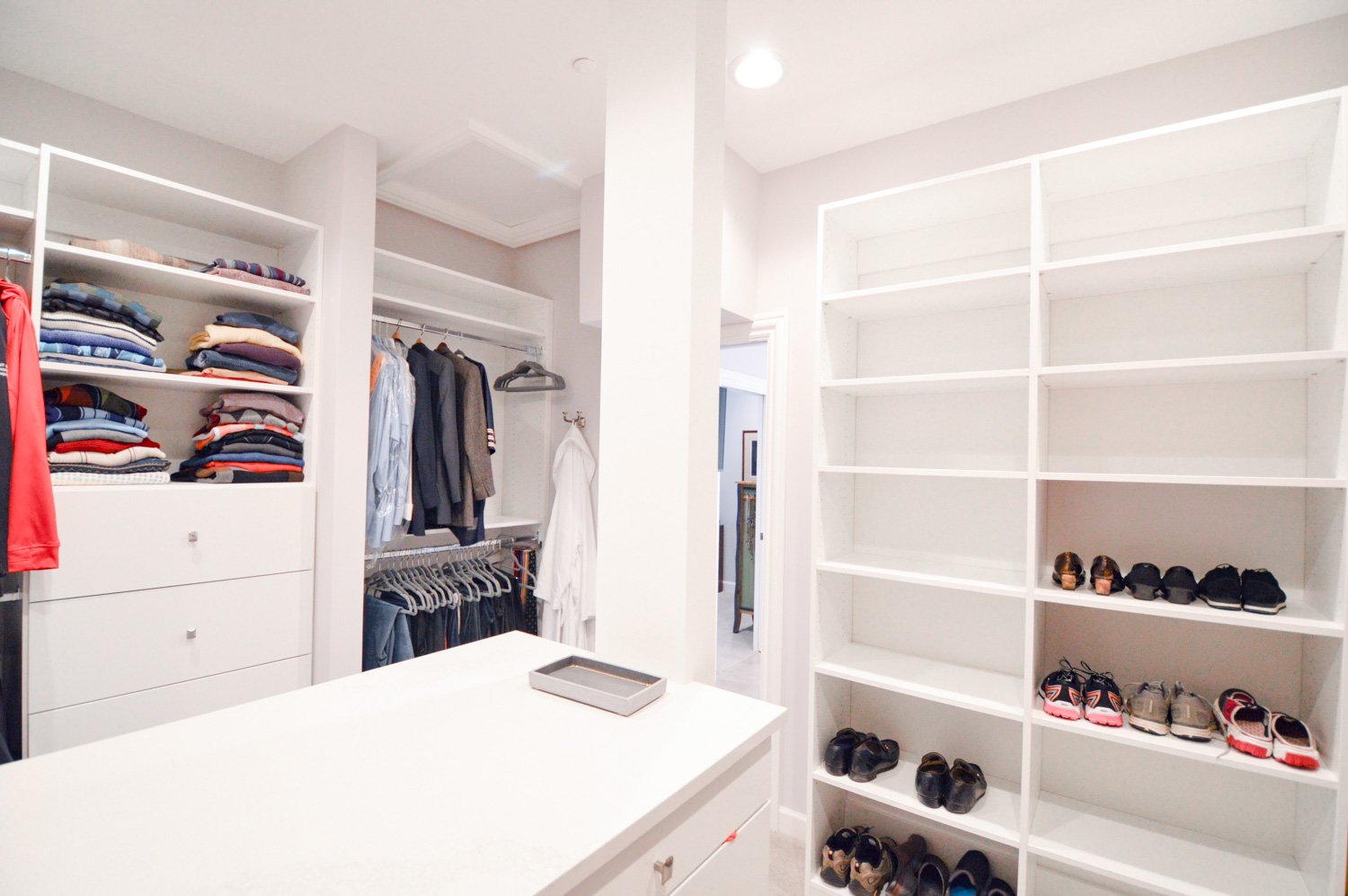 Just because you decide to not go out, doesn't mean you can't dress to impress. I strongly recommend that you still take the time to dress up for your date night at home. This will help mark the occasion as special, something other than the mundane routine of a typical evening. Pay a visit to your impressive walk-in closet and throw on that outfit that makes you feel transformed; the outfit that causes every head in the room to turn. Take the extra time to primp at your double sink vanity in your master bathroom until everything is just right.
Spice it Up in the Kitchen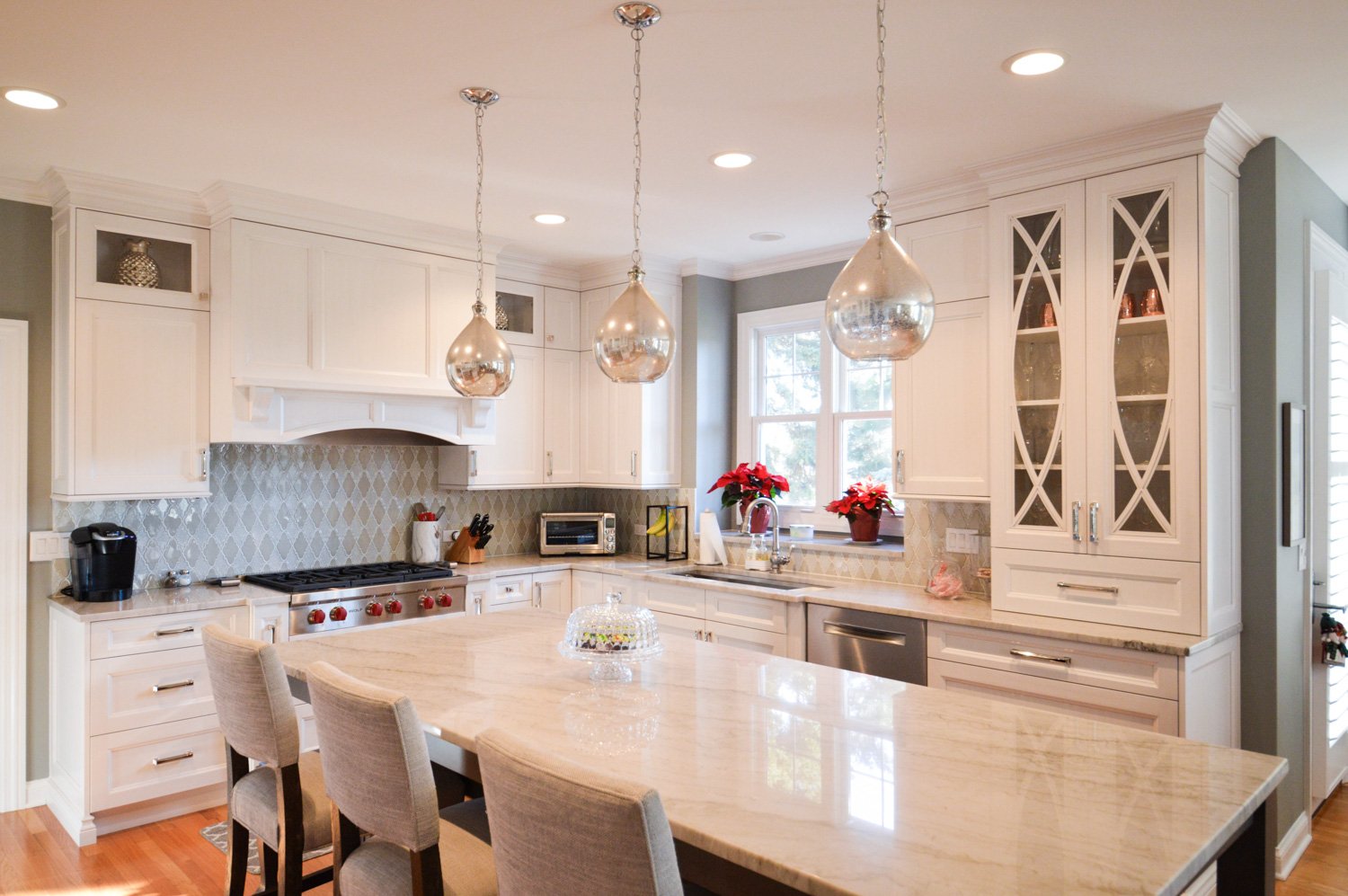 This option isn't for everyone. If the kitchen is a place of stress and responsibility, then you might want to order your favorite take out from a local restaurant instead of tackling a cooking project because date-night should be anything but stressful. However, if you find cooking helps melt away the stress, cooking with you partner can be an incredibly joyful experience. While there are many ways to achieve this, it's best to remember to divide the duties. Plan the menu ahead of time and ensure you're fully stocked with the right ingredients. Then, each focus on a dish or a task, depending on how you decide to divide the work. Some couples split the entrée and the dessert, while others split the cooking with the prep work such as chopping vegetables (this option is appealing when one partner isn't the best chef). If you need more advice or guidance, check out these 10 tips from the Hungry hounds. If you need a little menu inspiration, A Couple Cooks create a perfect meal guide that's not too overly ambitious.
Dance the Night Away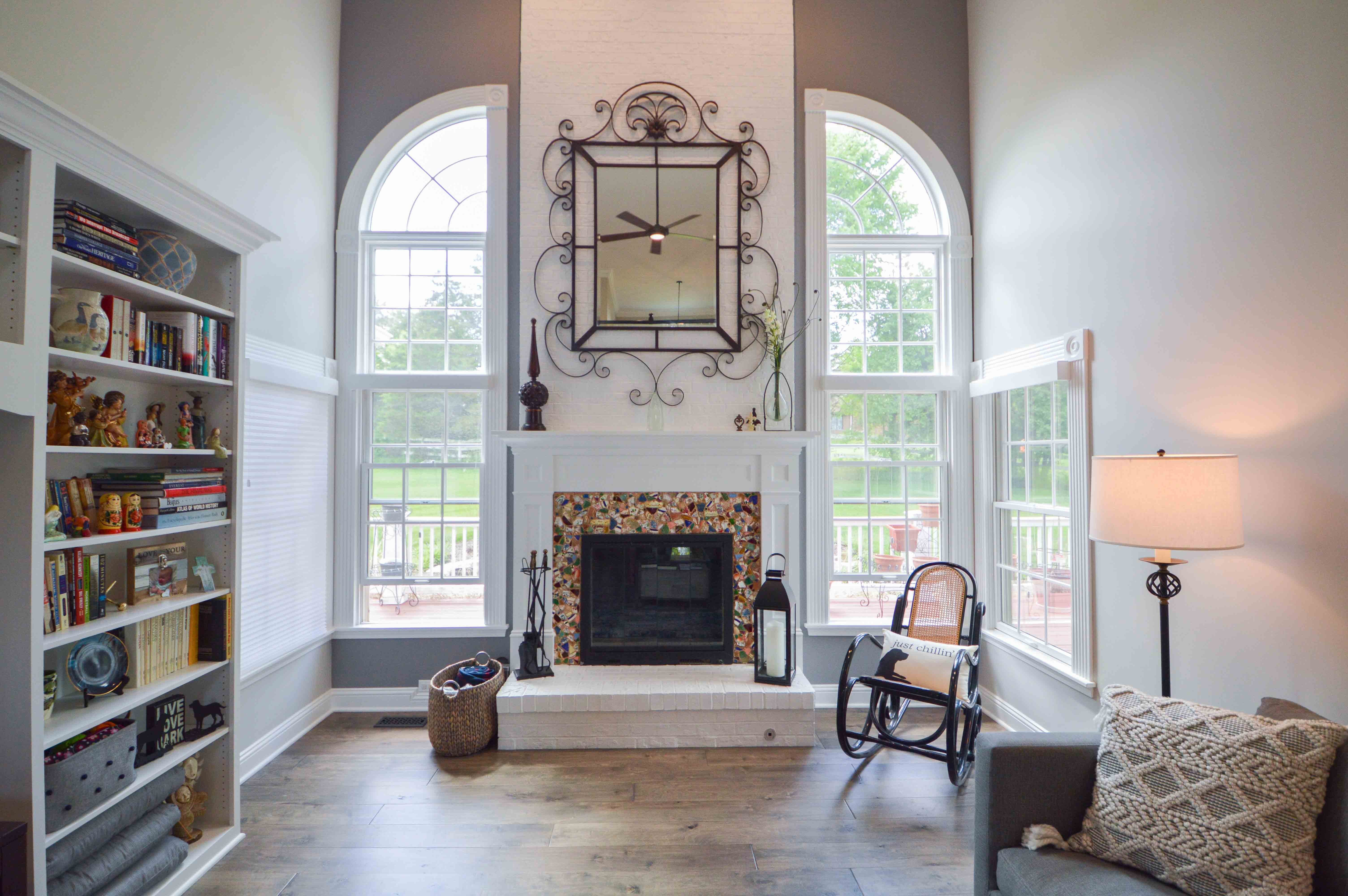 Who says you need a live band for a night of music and dancing? To achieve the optimal scene for dancing at home, start by creating a playlist of you and your partner's favorite songs. It can have the song that was playing in the background when you first met or the song of your first dance at your wedding, or simply songs that make you move. Determine how you play your music. If you have a smart home system set up, such as an echo or Google assistant, you can cue up the tunes through those speakers. Perhaps, you want to give it a vintage spin by playing a few vinyl records. Next, roll up the area rug and move any cumbersome furniture. You will need the space to twirl. Finally, grab your beloved partner, and dance until it feels like the world has melted away. They say all the world's a stage, but sometimes you just need the comfort and hardwood floors of your living room.
Big Screen Magic at Home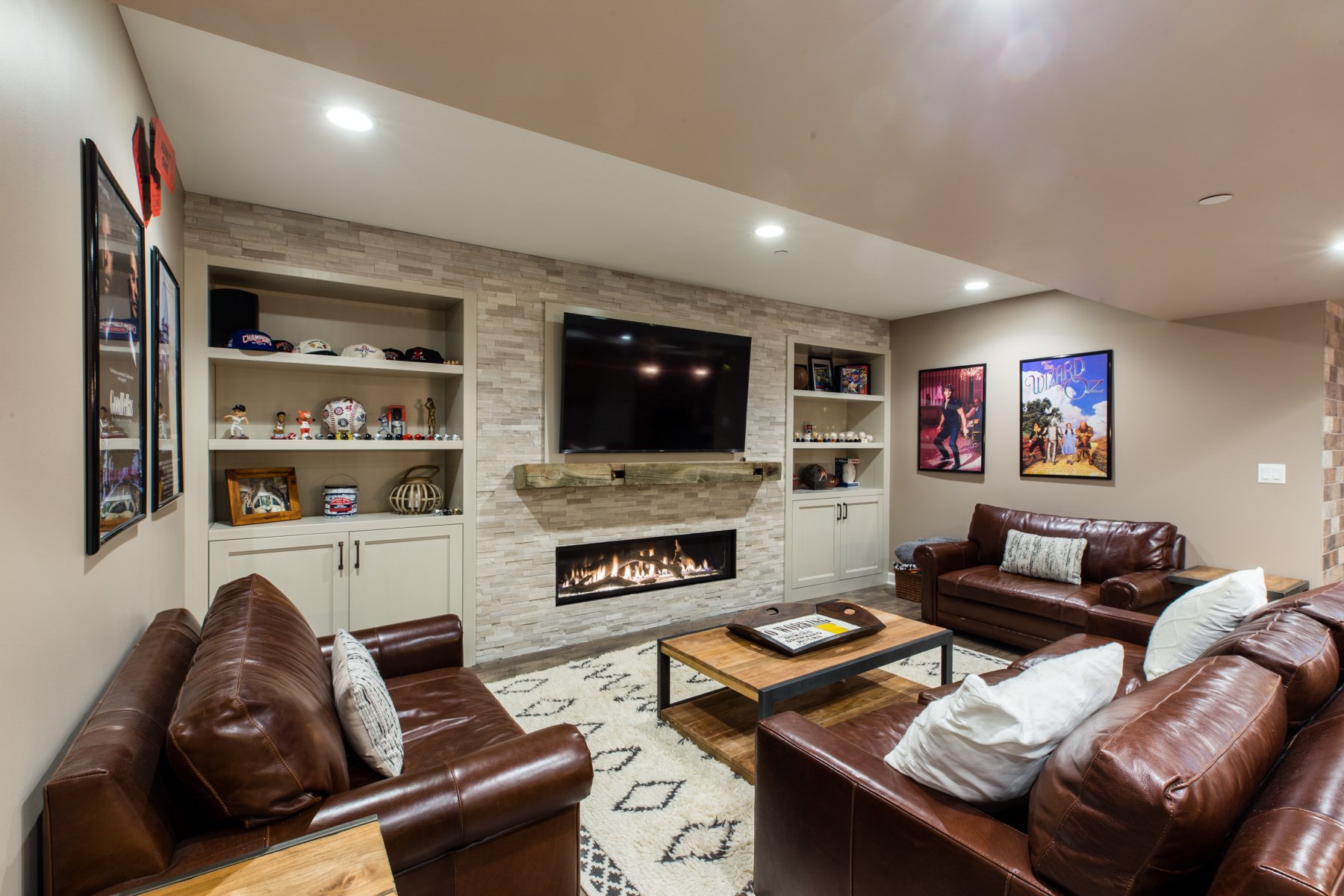 Who can help but get excited when they hear the phrase, "Dinner and a movie"? This classic date combo isn't going out of style anytime soon as it provides the perfect excuse to cuddle and a way to escape reality for approximately two hours. Sometimes, however, the movie theater isn't playing anything you're interested in, or you'd rather spend the evening huddled inside rather than braving the crowds. Which is when movie night at home becomes the perfect scene for a date. You have complete control over the movie you're watching, the volume, the lighting, and the snacks (although, you might miss the buttery theater popcorn). If you want an excuse to hold tight to your partner, make it horror movie marathon. If you want to be swept away by some of films greatest couples, curate your favorite romantic comedies. If you're looking to forget all your troubles and laugh the night away, then revisiting the best comedies is the route to take. If you need help finding a movie, check out one of these three lists:
One of the best advantages of having a movie night is the endless amount of snacks drinks you can consume. While you can't go wrong by sticking to your favorite junk food, you can help signify the special nature of the evening by making themed snacks. For example, when I had a Star Wars movie marathon with my husband, I made these incredible Wookie Cookies. They were out of this world! If you want this to be a regular activity, you can purchase the Eat What You Watch Cookbook to create a variety of snacks to match many classic movies. Whatever your snack of choice, grab a blankets, make sure your bar is well-stocked on hit play as you snuggle on the couch.
Related Articles