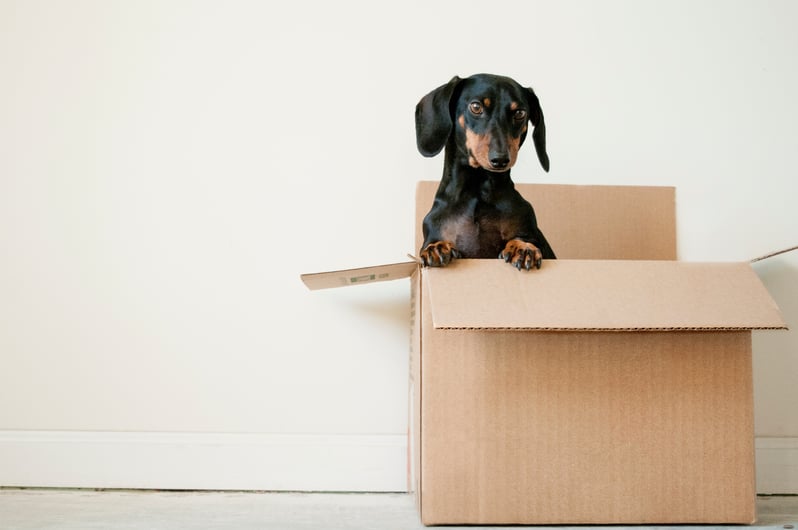 Now, more than ever, the homeowner should consider opting for a remodel instead of a "for sale" sign. It's no secret that the current housing market is highly chaotic. With low-interest rates and a low supply of houses for sale, Redfin reported in April, that most houses were selling within their first two weeks of listing. Redfin also noted that there has been a 14% price increase in homes. This time pressure and cataclysmic pricing has lead to uncharacteristic behavior for those looking to buy: lines outside for viewing on newly listed houses, an abundance of cash offers, houses sometimes going over $20,000 the asking price, buyers writing personal notes to sellers, and, the worst offense, buying the house with an "as-is" clause. It can feel hopeless for eager buyers desperate for a change.
Yet, changing addresses is not the only solution for families looking for a housing change. Unless you're moving for relocation purposes or buying your first home, remodeling can help potential homebuyers achieve the same goals of improved functionality, more space, a fresh look.
1. Your Family's Needs have Changed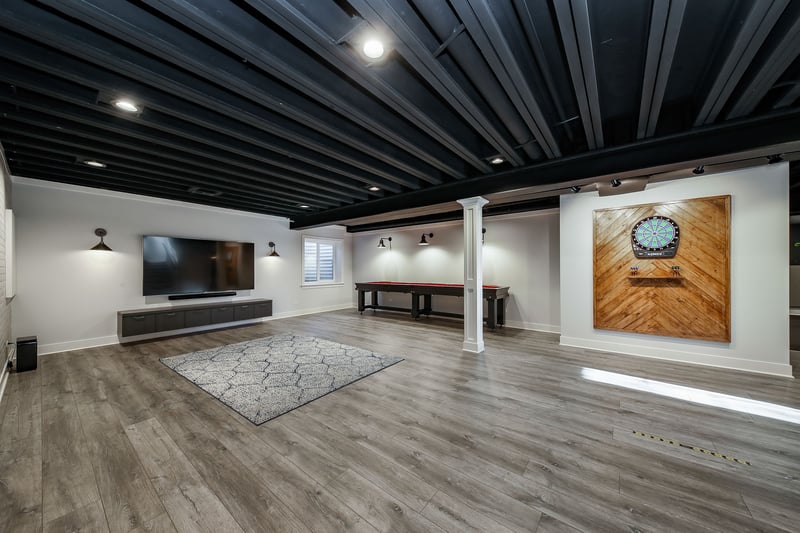 After 2020, Americans have never been more intimately acquainted with their homes. After spending far more time inside, cooking, working, teaching, and relaxing, homeowners are much more attuned to what their home excels at and what their home is lacking. For some, having a finished basement would have been ideal for recreational purposes, whether for working out, watching a movie, or fixing a drink after a long day. Perhaps others realized they needed more countertop space and storage. After all the meal prep and e-learning, the kitchen started to feel cramped and chaotic, something extended countertops and an island would have fixed.
Families are always changing, which means the purpose of your house is always adapting. Some use those periods of adaption as a sign to move. Unfortunately, in the market, not only will you be overpaying, but you will most likely have to compromise on your wishlist. On the other hand, with remodeling, if you budget well you can curate your design to fit your family's specific needs, while also finding a look perfect for you.
2. You Need More Space
Maybe within the last year, your family has started to grow. Some may have adopted a new dog (or two), while others gleefully welcome a sweet new baby. Either way, an extra body, whether four-legged or not, requires more space. Your home can start to feel cramped as you struggle to find a sliver of peace and quiet. Other families may feel they need space due to a change in lifestyle, such as working from home. Spreading their office supplies across the dining room table is all well and fine until your 3-year-old swoops in like a tornado, leaving a path of disorganization and distraction. Moving seems like a simple answer.
Perhaps, however, you love your home and your neighborhood. The idea of moving, especially right now, makes your stomach turn. The good news: remodeling can once again save the day. Consider bumping up, over, or out with an addition. Not only can addition provide much-needed space, but you can decide based on your family's needs, what purpose the extra space will serve. You can craft it to be the office of your dreams with wide windows, build in shelving, and french doors. Or you can make it a luxurious bedroom with a walk-in closet. Whatever you decide, there are options available that would allow you to gain more useable space, while retaining your current property.
3. You Want a Fresh Look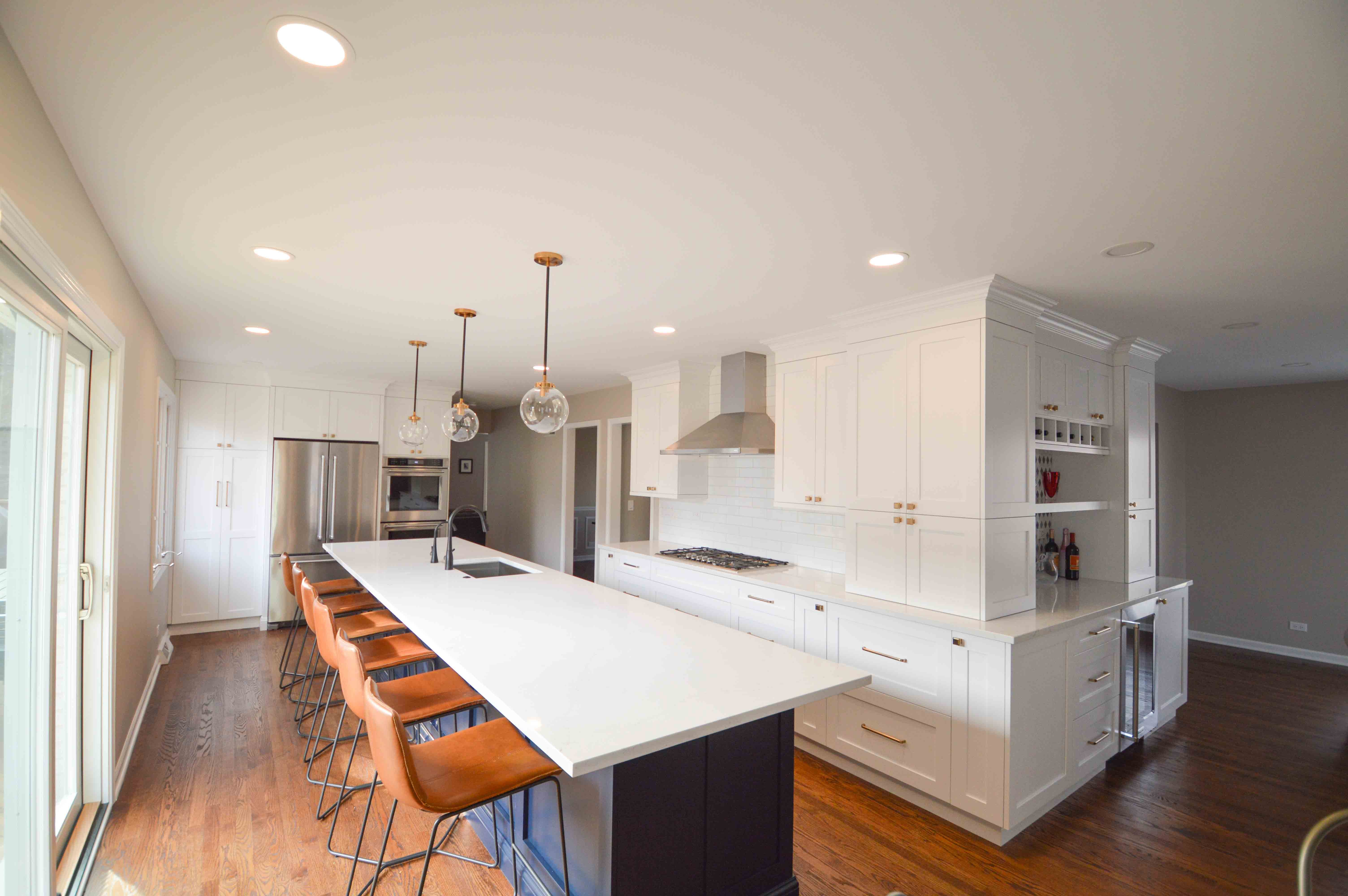 While homeowners decidedly started to notice functional disparities in their homes over the last year, they've also started to see the many design shortcomings. The hardwood floors are scratched up and uneven. The tile in your master bathroom is nauseating. The laminate countertops feel cheap. Yes, your house probably has a long list of ways it could look better, which is why you have decided that it is time to invest in a nicer house. You want a house with all the bells and whistles, such as quartz countertops, large format tile in the bathrooms, and refinished hardwood floors. The only problem is, even if you have been saving to buy a new house, chances are that you will overpay right now and still end in a slightly lackluster house compared to your dream designs.
The solution is to take all the power and fix the space you currently live in. When you remodel, you unlock the freedom to craft your space to your exact specifications. If there is a current trend you absolutely love, you have the option to try it out. Perhaps you have a favorite color you want to incorporate into your design, or you saw a floor on HGTV and knew you needed to have it. Remodeling is the best way to achieve this. We once had clients who chose their color scheme to match the art they collected. The creativity and personalized look you get with a remodel will never be something you can buy in a pre-owned home because the design there was either builder grade or made to match their specific tastes. And we're sorry, but the tastes of Suzy from down the street are certainly not the same as your style. Find the look you love and then make it come to life!
4. Location, Location, Location
One of the top reasons people buy homes is for the location. Whether it be for family or work, life often dictates where we need to be. This is a fact that remodeling cannot change. Remodeling can transform the way you feel inside your house, and even help make your home the perfect place to gather, but it cannot change the miles on a map between point A and point B.
However, if you have some power over location, deciding to stay where you are can be a positive decision. Putting in roots, and investing in your community not only uplifts those around you but can help give you a sense of belonging and consistency. It also can remove the challenge of finding new, close relationships. According to Pew Research, 23% of Americans don't know any of their neighbors, and 53% on know some.
If in your current location you already feel connected and known, recreating that environment might be more challenging elsewhere. For some, the prospect of a new location is thrilling, but for others, the idea of finding a new favorite pizza place, working their way up the ranks of the PTA, or finding the best routes to avoid heavy traffic and that pesky stoplight that is always red, is nothing but exhausting. The better option is to stay. Bask in the joy of being a regular. Be in a place where everybody knows your name. You can shape your house however you like, but you can't always shape your community to be what you need.
If you're considering a remodeling project, give us a call or fill out a project discussion form. If you'd like to learn more about must-have 2021 design trends, download our lookbook. Our team members are excited and ready to get to work on your dream space!
Related Articles