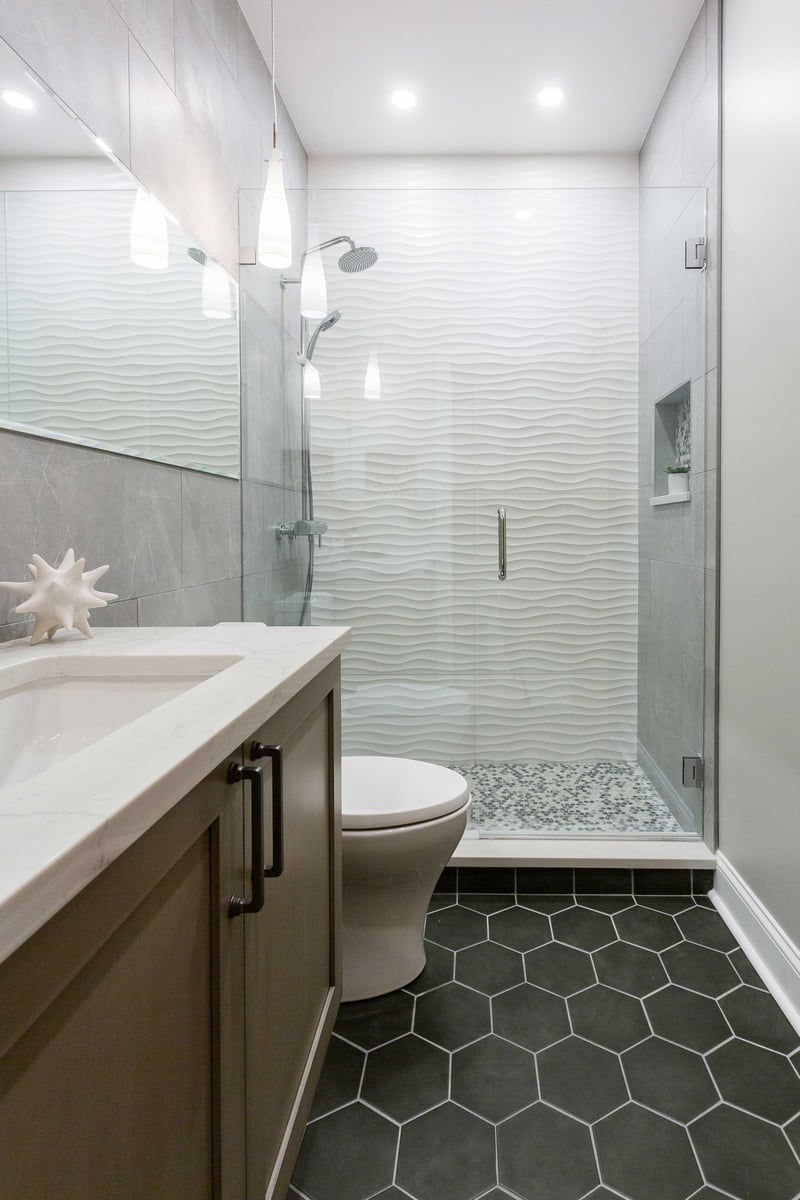 When it comes to remodeling a bathroom, there are a lot of moving parts to the project. Our design team and construction crew can walk you through each step of the way. As your home remodeling contractor, we will help educate you on what things will cost, how long they will take and what the bathroom will look like when the design is finished. Today, we walk you through the three things you should know before you remodel your bathroom.
Budget
Bathroom remodeling has a wide range in cost from one remodel to the next. When you are considering remodeling, we ask all of our clients to provide us with a ballpark range in terms of budget. This will help us prepare a realistic and cost conscious design that will come under your desired budget. Bathroom remodeling can have some unexpected costs as well. Our design team will make sure to account for potentially costly add-ons during the budgeting process. There are a lot of cost saving measures that can be taken to come under your desired budget. If you still have questions in terms of what a bathroom remodel costs, our team has prepared a guide to help you understand.
Design Direction
When you hire a bathroom remodeling company like OHi, you don't have to worry about a lot of the design elements that you would have with another company. Our high-level interior designers can elevate your design and turn your ideas into reality. With that being said, it is important to have a general idea of design direction. Do you want a shower and a bathtub? Do you want two sinks or one? These general design directives will help give the design team a foundation to work with. This way you are guaranteed to have the best bathroom remodel possible!
Time
Once you understand where you want to be in terms of budget and have a general idea of what design direction you want to take, you need to take a look at when the project should begin. Our design and construction team will help you understand the estimated time that the project will require. What time of the year will work best to take this type of project on? We won't shy away from the fact that this can be very inconvenient. Get together with your family to make a decision that will be least impactful to your lifestyle.
With all of our home remodeling projects, OHi helps try to educate our customers to make sure there is an understanding and expectation for what will happen. These three elements are exceptionally important when it comes to remodeling your bathroom. Still unsure of where to begin? Reach out to our design team, to get your project started.