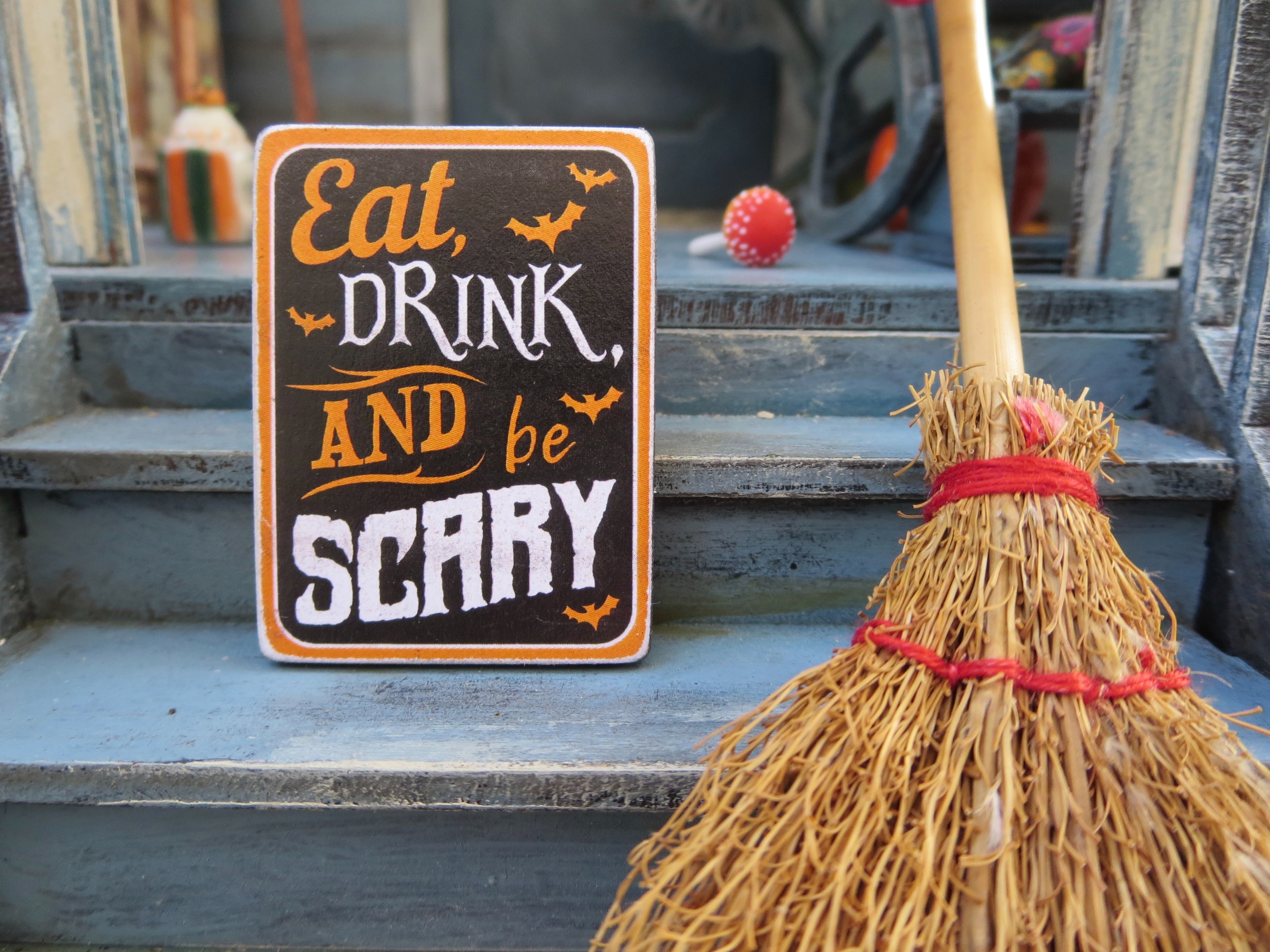 I love the month of October. The colorful leaves, anticipation for Trick-Or-Treating, and pumpkin everything, makes this season a highlight of the year. While there are plenty of outdoor activities to enjoy, such as apple picking, corn mazes, and pumpkin carving, there are just as many ways to celebrate the holiday at home, especially on the days where it's cold and rainy. From food to fun to costumes, I am sharing my favorite ways to celebrate Halloween at home.
Frightful Delights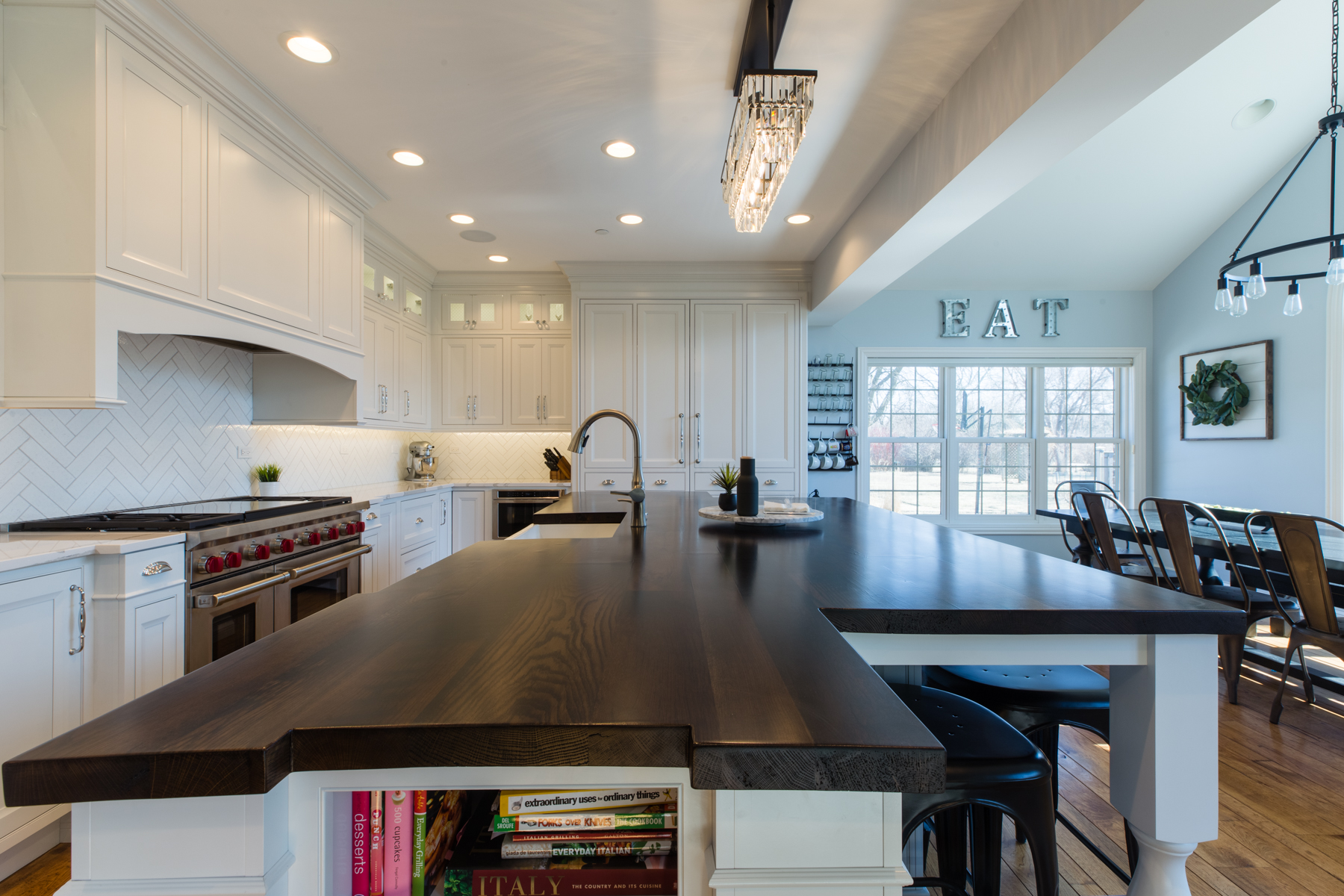 One of my favorite things to do is eat and make good food. Halloween season is no exception. Often, this holiday is overshadowed by the sugary delights often found throughout November and December, or the snack size candy bars I devour… I mean my daughter devours for Halloween. But with a spooky motif, this season has just as much to offer (even without all the pumpkin-spiced treats.
As you may remember, my daughter and I became cooking pros during the stay-in-place order. We spent endless hours trying new recipes and talking. Recently, we started trying a new batch of recipes, all Halloween themed. From easy fruity snacks, to surprising desserts, here are some of our favorites that will become our go-to options in the future. So clear off your island and wipe down your quartz countertops, because it's time to start cooking!
Honestly, I'm cheating with this "recipe" because all you do is stick a few chocolate chips in half od a banana. But it is such an easy kitchen project, that is super kid friendly. When we first made these, my daughter created ten banana ghosts… but only ate two. They're still a favorite when we want a quick, seasonal snack.
We love chips and salsa or guacamole in this family. On more than one occasion, my daughter has inhaled a side of guacamole at our favorite Mexican restaurant, so this was a no brainer. It's simple a twist on a timeless classic, perfect for dipping tortilla chips.
Not only are these the cutest little snacks, but they are also delicious. These mummies are a dun take on pigs-in-a-blanket, making them a quick and easy snack for the family. They just might have the power to raise your taste buds from the dead.
Pizzas are one of my favorite homemade recipes. Often, the kid-friendly versions are some derivative of real pizza that's often just bread, sauce, cheese, and whatever toppings your kid likes. These pizza's are similar but give a little guidance in the decorating department. Plus, these are the perfect companions to the Mummy Dogs
These are a little tricky to make, but ultimately incredibly fun. These triple layer ghost cookies have a hollow center, perfect for containing a surprise. The recipe suggests pop rocks or sprinkle, but you can also get creative and try something else, like a snack size Reese's Peanut Butter Cups.
The title was almost gross enough to keep me from attempting this recipe, but I am so glad I gave it a chance. The Jell-O like drink is perfect to give your kids and adult-like drink with a spooky twist. Relatively easy to make, any leftovers are encouraged to be made into snot shots.
If you want to try more fun Halloween recipes, the Food Network has an incredible list that can be found here. Hopefully any recipe you try brings joy, and doesn't haunt you with a bad aftertaste.
Spooktacular Fun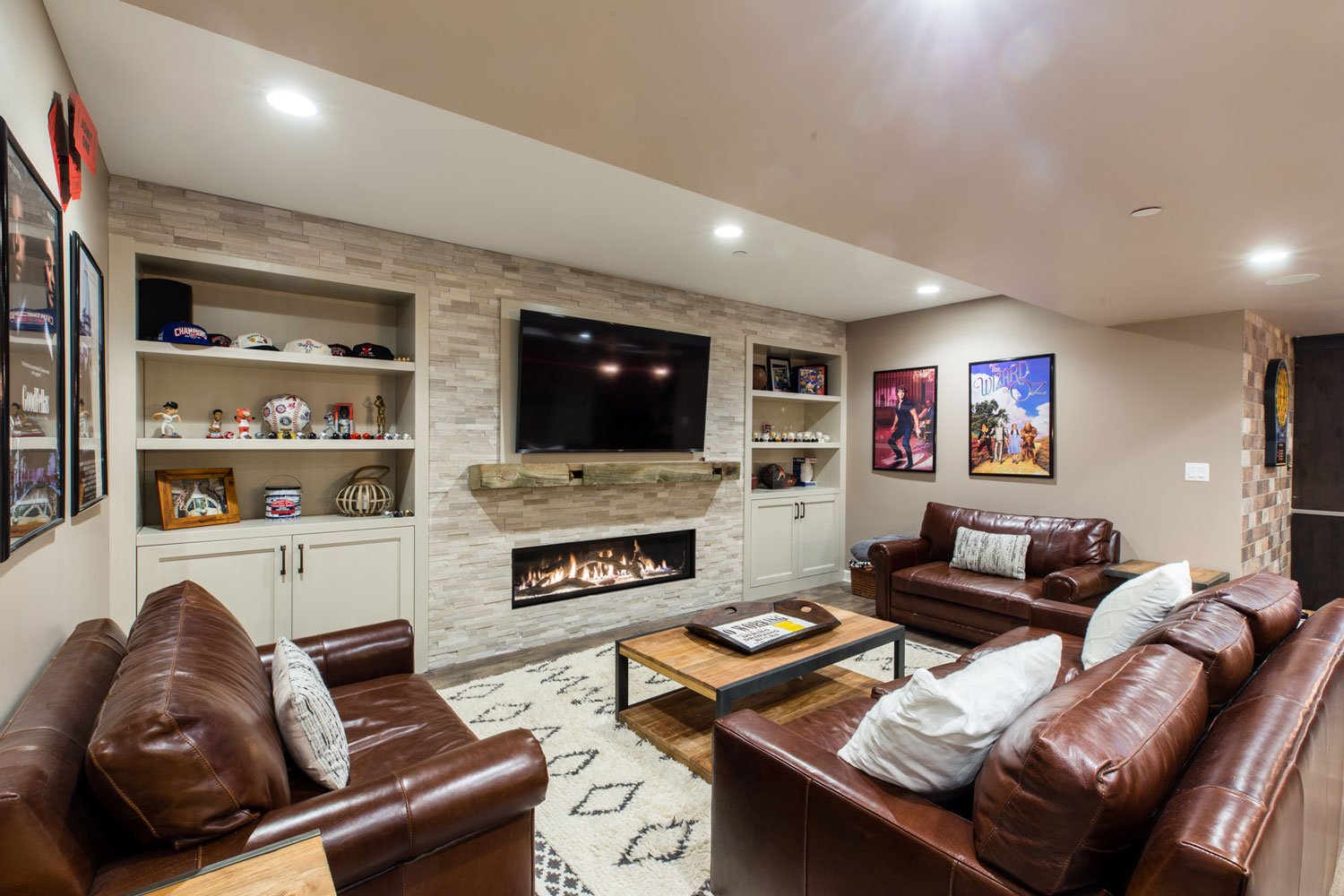 While Trick-or-Treating is an obvious favorite, why limit yourself to only celebrating on the 31st of October? Try one of these fun activities to spice up this season.
Haunted House:
From the horror of your dated cabinets to the creepy basement you're too afraid to use because it's unfinished, your house may already feel like a Haunted House. But that's not quite what I'm talking about (though if that is how you feel, I'd love to chat with you). Instead, why not create your own walk through haunted house for your kids? From decorations to scary costumes, this has potential to be incredible fun. Even if you stick to creating a haunted hallway, it could be a fun creative outlet for you and the kids.
Candle-Lit Candy Hunt:
This year, I will be adding a spooky candy scavenger hunt in my house. While some families looked for alternatives to Trick-or-treating because of Covid-19, I started seeing the idea of an indoor candy hunt. Which I think has potential to become a fun tradition for all Halloween's to come, alongside trick-or-treating. This will give me a chance to buy my daughter's favorite candy (and my one) as well as to restock some of her candy that I am sure will magically disappear...parents, you know exactly what I'm talking about. Light a few candles, play your favorite Halloween music, and wear your best costumes, because is candy to be found.
Oh the Horror (Movies)!
Whether you like the scary slasher films, or the family friendly classics like Hocus Pocus, having a Halloween movie marathon is always a treat. It's important to set the mood. We always like to buy fuzzy Halloween socks, snuggle up with blankets in the dark as we watch A Nightmare Before Christmas. One day, I would love to purchase blackout shades from Hunter Douglas to give us the darkest movie viewing experience possible. As a bonus, this is the perfect time to munch on some of the Halloween snacks mentioned above.
Acquaint Yourself with Some Spirits
While your kids slurps their Eyeball Snot-tail, step over to your wet bar or decked out basement bar, and mix up and adults only drink perfect for spooky season. To help get the drinks flowing, checkout this list of 25 Halloween themed drinks.
Closet Creations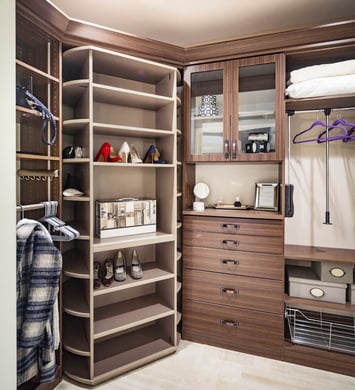 Every year, my daughter knows what she wants to be for Halloween mid-summer… of course, she changes her mind at the beginning of October, but I love her excitement. I wish I had the same forethought. Unfortunately, too often I am left scrambling, looking for my costume. After extensive "research" over the last few years, I have created a solid list of looks that most women could pull together from pieces already in their perfectly organized closets.
Wednesday Addams
Who wouldn't want to be this spooky queen? Simply throw on a black dress over a white collared shirt. Add some braided pigtails, and you'll look like the real deal.
Morton Salt Girl
You'll need a yellow dress, white tights, an umbrella, a container of Morton Salt. Cute and simple, all you need is a yellow dress, white tights and an umbrella. Pickup a container of Morton salt to complete the look.
Any Kind of Animal
Simply wear an outfit with the color of whatever animal you choose and use eyeliner to make a nose and whiskers. For full effect, pickup some animal ears from the dollar store or put your hair in two little buns on top of your head.
Witch
Two words: Black. Everything. If you're like me, and black is your favorite color, this will be easy to pull off. Pull out your witchiest dressy (Think flowy sleeves), tights, and shoes. Pair it with some dramatic makeup and a broom to really live up to the part.
Audrey Hepburn's Holly Golightly
Get a little more wear out of your little black dress and pair it with pearls to make the perfect Audrey Hepburn. Make your own long cigarette holder to make it look like you spent a lot of time on this costume.
A Mime or Bank Robber
These are the true cheater costumes. Throw on a striped shirt and black pants. For the mime, paint your face white and throw on a beret. For the bank robber, purchase a black mask and make a money bag.
While I am sure there are many more costumes, these have been a few of the options that have saved me when I'm in a pinch. And while these choices may not lead you to winning any costume competitions, you will at least secure a participation trophy.
In the end, I hope you find many ways to celebrate Halloween from the comfort of your home. Whether in your kitchen, basement, or closet, there is plenty to taste, see, and do. If you're too haunted by your house to enjoy any of the holidays from home, schedule an appointment with our team to get started on the remodel of your dreams.