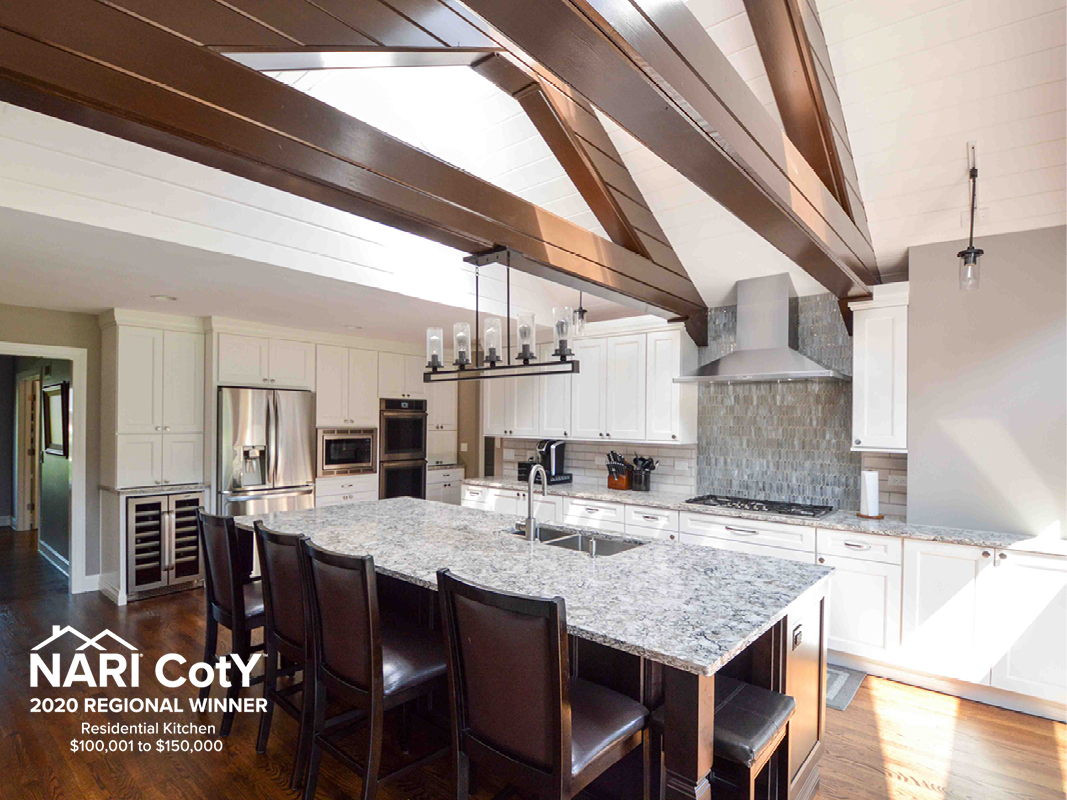 We're over the moon with excitement after learning this week that OHi has been awarded the National Association of the Remodeling Industry's Regional Contractor of the Year Award for a kitchen we remodeled in Arlington Heights.
Each year, the National Association of the Remodeling Industry (NARI) presents Contractor of the Year (CotY) Awards to members who have demonstrated outstanding work through their remodeling projects. The CotY Awards are the highest form of recognition by industry leaders and peers. NARI received nearly 500 entries from across the United States representing over $138 million in remodeling projects.
This year, in its' annual awards competition, NARI named OHi as the North Central Regional Contractor of the Year Winner in a Residential Kitchen category. Upon being notified that OHi won this prestigious award, John Kautz, President at OHi, stated "This is such an honor! Seeing how hard our entire team works day in and day out, I couldn't wait to share this recognition with them!"
The CotY Awards celebrate NARI members who are committed to design, best practices, integrity, high standards, and professionalism.
"This year's submissions were outstanding, making the job of our esteemed judges very difficult," said Tracy Wright, Senior Director of Membership and Chapter Services at NARI. The judging panel representing industry experts, selected winners based on problem solving, functionality, aesthetics, craftsmanship, innovation, and degree of difficulty.
The winning kitchen involved a changed floor plan, the removal of an obtrusive post, and improved functionality achieved through increased cabinet space. One instance of craftsmanship that set this project apart from others involved our solution for where one of the cabinets intersected with the preexisting exposed beams. To avoid sacrificing the extra cabinet storage or the eye-catching exposed beams, our craftsmen were able to flawlessly cut down and rebuild the cabinets to accommodate the beams. Therefore, we didn't have to lose cabinet space by ordering narrower cabinets, nor did we have to sacrifice the earthy touch afforded by the exposed beams. Read the story behind this project here. If you're interested in discussing your own potentially award-winning project, schedule an appointment or stop by our showroom for a visit.
Related Articles