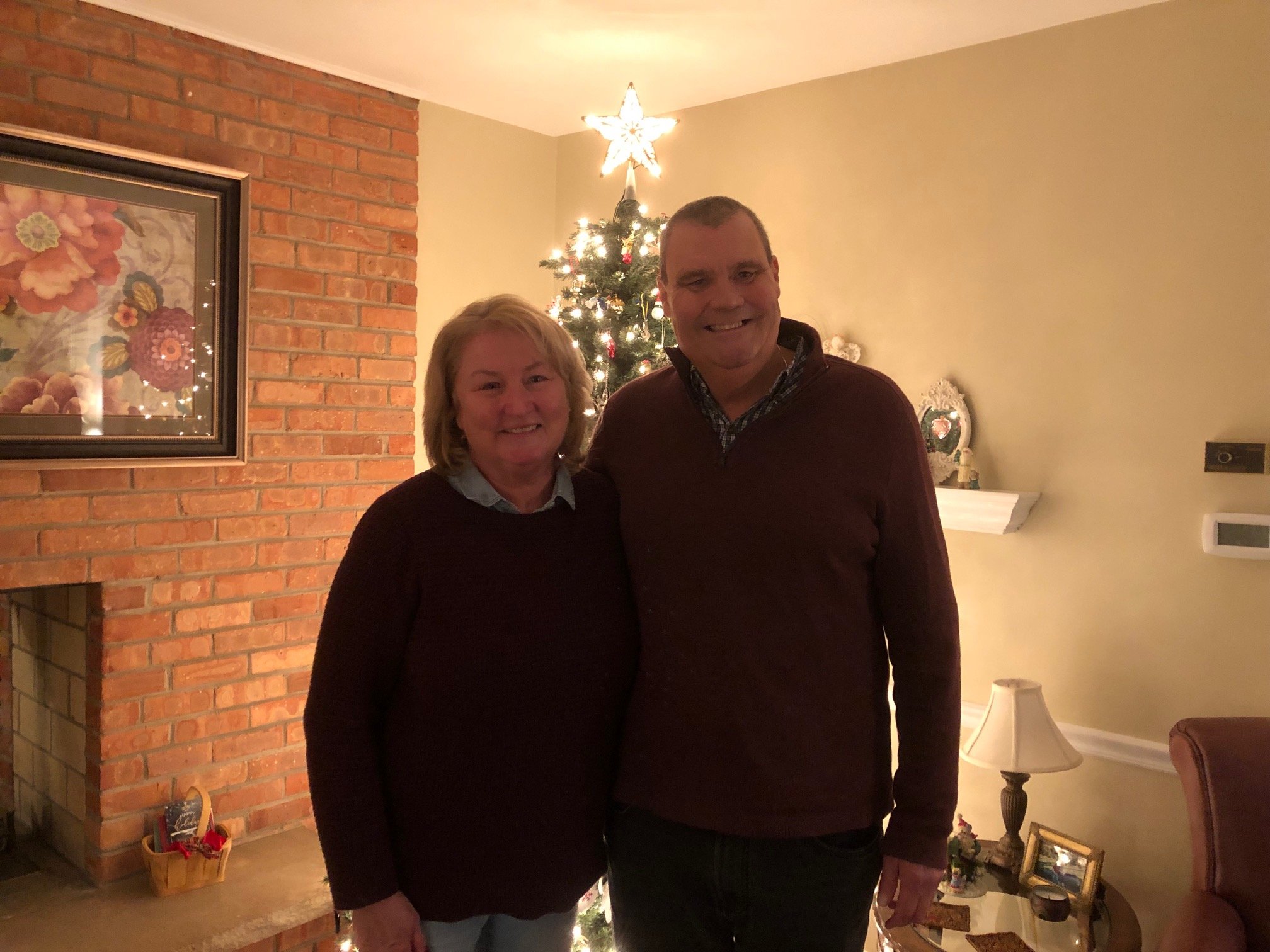 At approximately 4:28 p.m. on Monday December 16, 2019, a team of four OHi employees stood outside of a front door holding a bottle of champagne in one hand, and a bouquet of flowers in the other. As they rang the doorbell, the anticipation built among the crew of people, excited for the news they were about to share. When the door opened, they were met by a couple, Jim and Karen Hutton, who were both generously welcoming and slightly confused by the unexpected guests. These humble, kind people were about to be informed that they had just won the OHi Showing Kindness to the Kindest kitchen makeover giveaway.
About two months prior, our nomination period opened, allowing people to recognize others in the community who were the definition of kind - their very own community super heroes. After two weeks, we had received countless nominations bursting with heartfelt, tear-jerking words loved ones submitted about their family, friends, and coworkers. We saw pieces of the mosaic that highlighted the wonderful things being done; the things we often forget to see; the things that tend to be overwhelmed by the seemingly endless stream of bad news. We saw true and genuine kindness.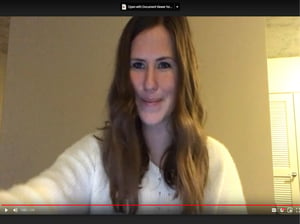 One of the video nominations submitted was from Cally Hutton, a nurse at Lurie Children's Hospital, on behalf of her brother Michael and herself. The video nomination not only detailed the many ways both her parents gave back to the community over the last few decades, but also moved many of our team members to tears as she described in detail her father's battle with cancer.
A little over a year ago, Jim Hutton and his family gathered around the kitchen table where he announced to them that he was was diagnosed with stage four cancer. The aggressive and rare form of the disease he was battling only had a 25% survival rate. The family banded together prepared to fight. Jim then went through countless rounds of chemotherapy and had to take some very debilitating drugs. Karen and his children never left his side, with Karen taking medical leave from work to care for her husband.
And he survived.
While this story was very moving, and struck a chord with many team members, it did not overshadow the fact that both Jim and Karen have been in service professions for the past three decades. Jim served as a police officer for the city of Evanston until retiring a few years ago. Meanwhile, Karen is a special education teacher's assistant, helping students with cognitive, mental, and emotional challenges thrive in their educational environment.
To the Hutton children, this new kitchen would not only be a wonderful way to give back to their parents, who they have seen sacrifice so much, but it would be a symbol of new hope - a fresh start for the family, since the kitchen is the room were they first discussed their father's diagnosis.
The Huttons were one of five finalists who were interviewed in person. After much deliberation, a lengthy PowerPoint presentation, and input from various team members, a decision was made.
This brings us back to the doorstep of the Huttons.
Our team thought it would be best (and, quite frankly, more fun) if we surprised the Huttons at their home to announce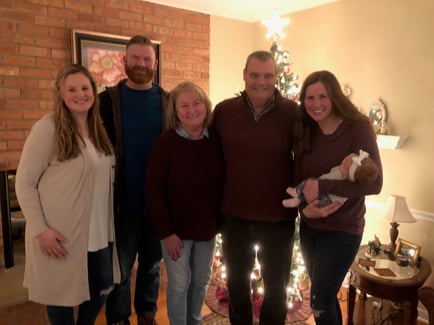 the win. In order to do so, we needed the help of their children. We called their daughter the week before the announcement asking if she could arrange for her parents to be at home on Monday evening. Giddy with excitement and disbelief, she heartily agreed and concocted a plan with her brother Mike. Mike and his wife recently had their first child, and used that as a ploy to ensure both his parents would be home. He also told his dad that a package would be arriving that day and would require his signature. Both parents thought nothing of it.
When the door swung open, Jim and Karen welcomed our team in, and it was clear that it hadn't quite hit them what we might be there for. After our Finance Director, Nick Kautz gleefully announced that we have named them the winner, Karen instantly broke down in tears. Her children were grinning ear to ear while also releasing a sigh of relief since they successfully kept their parents' win a secret for the entire weekend.
Jim, with his hand laid over his heart, just kept saying he didn't expect this at all. He turned to the team and said with a warm and genuine smile, "I felt like I had already won, just being nominated." Karen's disbelief and delight was evident. She told us how never in a million years did she think they'd win.
She then shared with us that just the Saturday before, her own mother had passed away and that this was truly a welcome and needed surprise.
As Karen, Jim, and their designer, Kim Malito shifted their focus to the kitchen, their children began to swap stories of how they reacted. When Cally got the initial call from the OHi team, she made her co-worker listen to the voicemail first to see if we announced the win. When we didn't say one way or the other, Cally immediately called back, shaking with nerves, yet convinced that they hadn't won since it was so late in the week. When she heard the news, she immediately called her brother, who couldn't believe his ears. At first, he had felt like the whole thing was a scam, because, in his own words, "people don't just give away a kitchen." Yet his shock soon wore off and they immediately made plans to get their parents home on Monday, which posed a challenge for Mike, who is not a very gifted liar! Luckily, it all worked out.
As we left the Huttons, there was a palpable excitement among the OHi team. The privilege of giving back to the community and recognizing the kindness of everyday people in this rather large way is not lost on us. And while we weren't able to give a kitchen makeover to every person nominated, we were moved by the kindness that lives right next door. We are grateful for every person, whether they were nominated or not, who chooses to spread kindness daily.