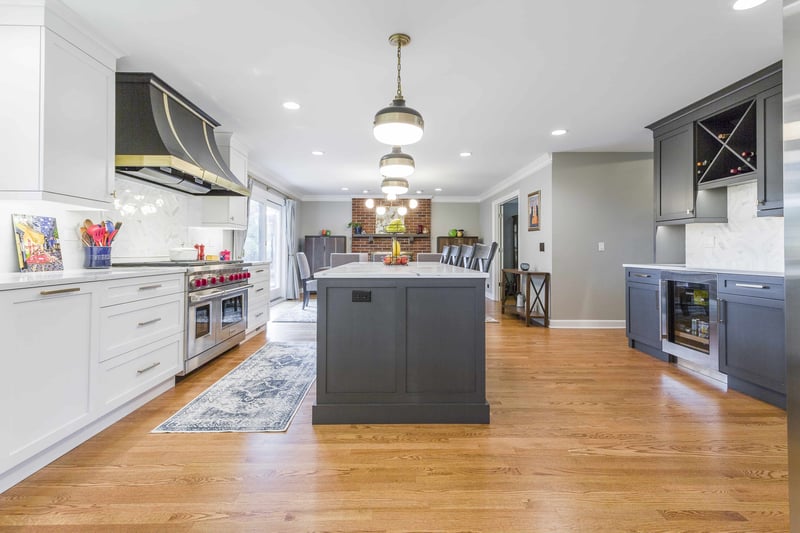 While there is no "bad" time for a remodel, there are times that work best for certain lifestyles. Not to mention, clients often come to OHi with expectations for when we will complete their project. Whether the remodel needs to be completed during summer vacation or by the holidays, it just may surprise you as to when you need to get started with your complimentary design consultation. Here are the months we recommend you get started based on when you want to finish.
Disclaimer: each project depends on the client's scope of work, materials, and decision-making. These are recommended months and not guarantees.
During Summer Vacation
Summer remodels are heavenly. As a homeowner, it's easier to get out of the house as there tend to be more activities available, and the weather is much nicer. If you're a family with kids, it's also the perfect time to go on vacation.
The prime problem is people time it wrong.
Too often, clients will schedule their complimentary design consultation in late spring or early summer and still expect an extensive remodeling project to finish by the end of summer. Unfortunately, this is not the case. Since working with OHi involves a consultation, design work, and selections before even getting to the construction, our timeline tends to be at least six months. Of course, this timeline can be shorter if clients know precisely what they want during selections. But on the other end, it can take longer with product delays since the OHi team won't start construction until every product is shipped.
Ultimately, this all equates to contacting OHi in January, February, or March for your consultation if you are hopeful for the construction part of your remodel to start and finish in the summer months.
By the Holidays
We love the holiday season at OHi, and so do our clients. One of our clients' biggest requests and concerns is ensuring their remodel is complete by the holiday season. They not only intend to host dozens of guests but also have the opportunity to showcase their new space to friends and family. Not to mention, a new, highly functional kitchen is a person's best friend for cooking any holiday feast.
Similar to summer, people often approach OHi too late for their project to be fully wrapped up, not realizing there is generally a six-month lead time. And while meeting with OHi in early summer is generally plenty of time, summer also happens to be a high-demand month for most home remodeling companies, leading to a longer project timeline.
To combat high demand, material shipping delays, and the general timeline of a project, we recommend scheduling your design consultation in April, May, or June.
Not Particular
There are, of course, those who don't have a timeline in mind. These homeowners come into the process simply wanting their remodel finished within a reasonable framework and are willing to withstand the construction during any season, even the dreaded winter. In fact, scheduling your consultation in late autumn and early winter will help you circumvent having construction occurring during the holidays while getting your project wrapped up in time to enjoy it for a fresh spring and pleasant summer.
For these homeowners, we recommend scheduling your design consultation in October, November, or December.
Regardless of your ideal finish time, if you're considering a remodeling project, give us a call or fill out a project discussion form. Since each project is unique, we can give you a better estimate as to when your project will be finished. Our team members are excited and ready to get to work on your dream space!