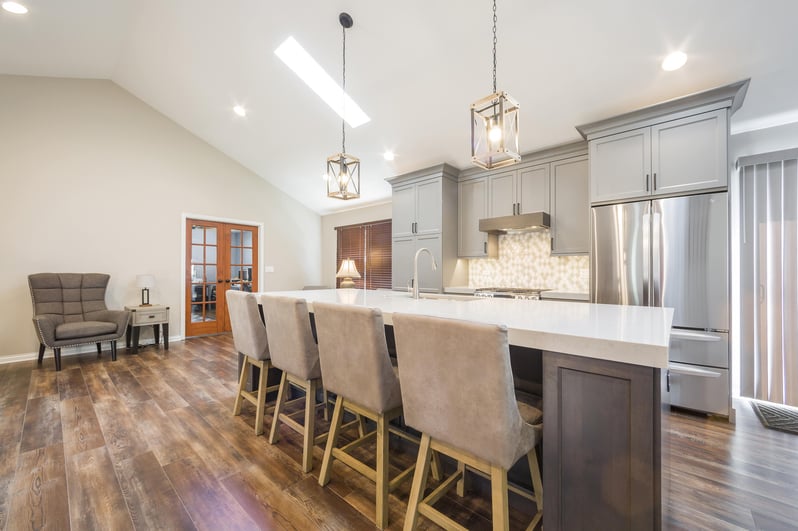 When it comes to remodeling, there are seemingly endless choices when it comes to selecting cabinets, color schemes, and fixtures, which all contribute to your overall aesthetic. To help narrow down your choices, designers will often help determine your preferred style. The three main styles are traditional, transitional, and contemporary. Finding a style that matches your personality is key to making yourself feel right at home.
Traditional Style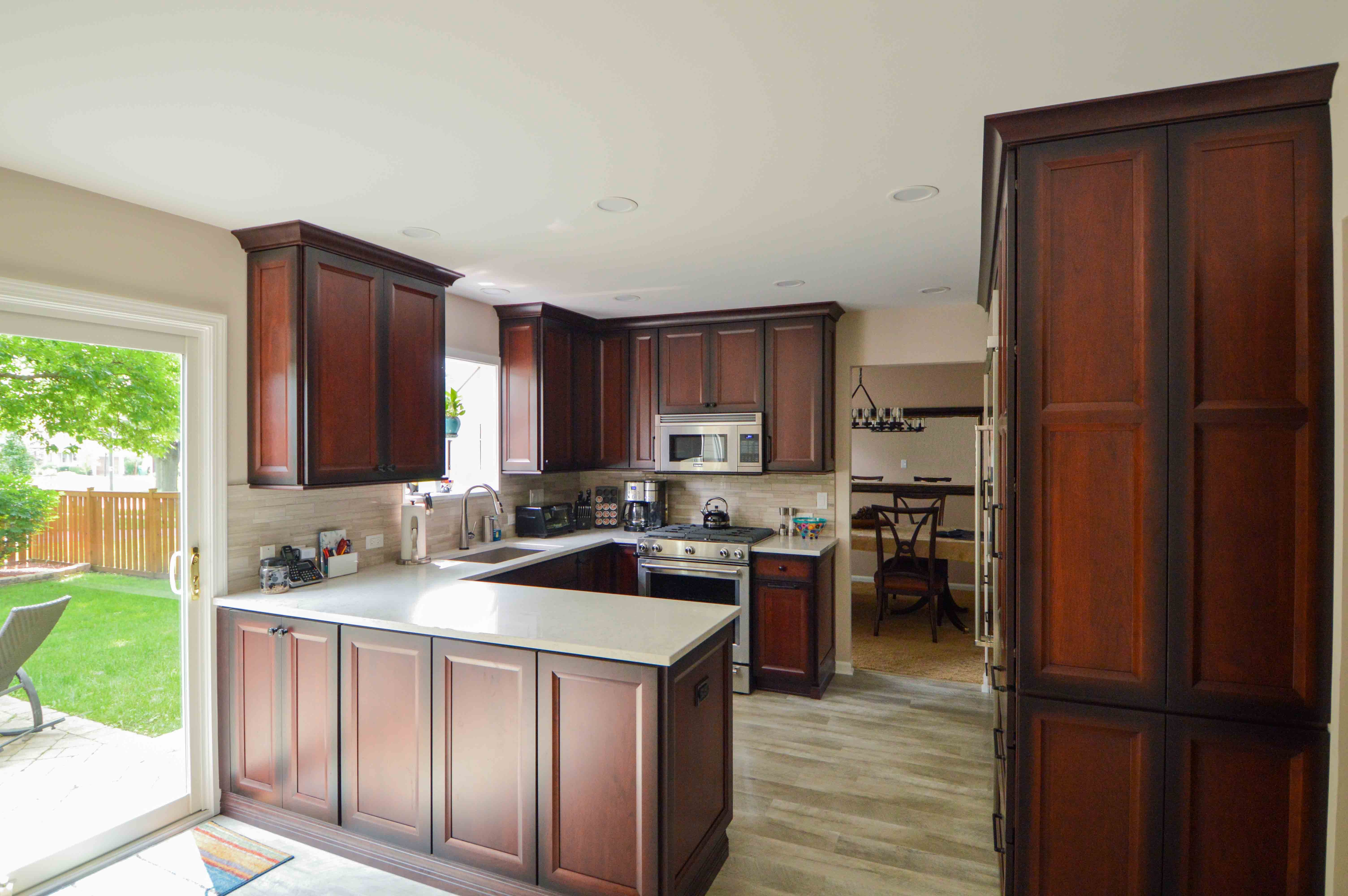 Traditional spaces typically have a warm and heavy feel to them, and rooms are frequently organized around a focal point, such as a fireplace or oil paintings. They often feature dark, rich colors or neutrals such as beige. Paisleys, florals, and plaids are also common in traditional style interior design. Since traditional styles often pull from the 18th and 19th centuries, most designs feature luxurious furnishings. For example, claw-foot chairs, tufted sofas, and carved furniture are frequent favorites. To achieve the sophistication and drama often associated with this traditionalism, designs will often embrace chandeliers, mirrored tile, and metallic accessories. Almost every element is composed of curved lines or ample detail, furthering the bold maximalism beloved by traditionalists.
Transitional Style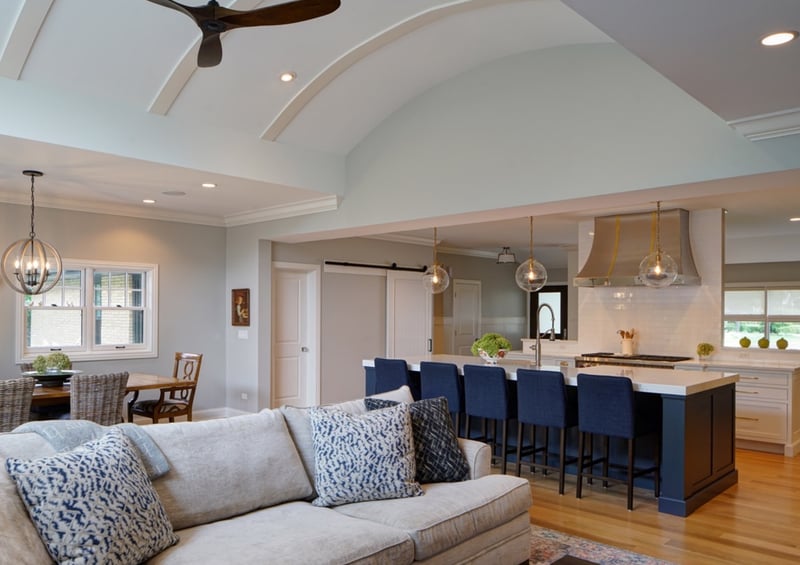 A transitional design is best for those who don't have a set style. It mixes traditional and modern elements for a look that is light and airy with hints of rich detail. For example, homeowners may pair a traditional-style dining table with a modern, matte black light fixture and sleek chairs with a traditional textile. Transitional spaces produce a clean, calm atmosphere by relying on soothing, neutral hues, which is why we see a lot of natural woods, whites, and grays in everything from cabinets to countertops. This style is all about balance. Solids remain low-key in a transitional room and often embrace patterns as minor accents throughout, such as a backsplash or island chairs.
Contemporary Style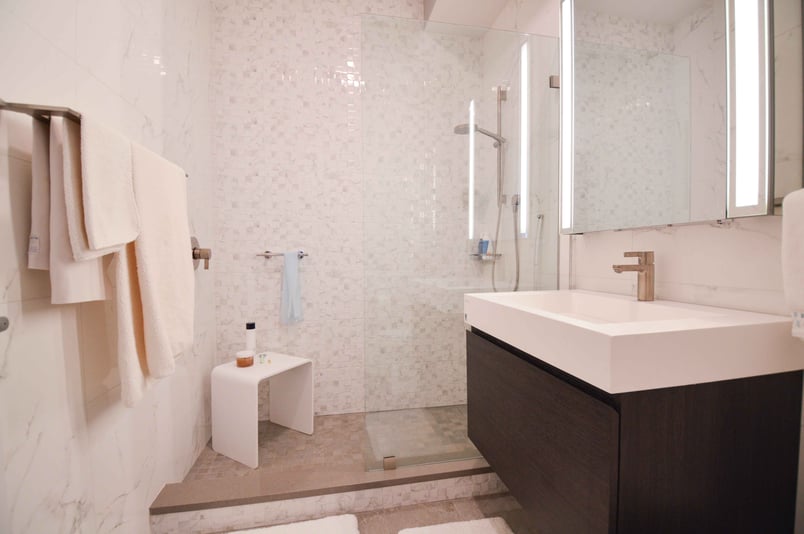 Contemporary design is always evolving. Unlike other styles, it is all about the now and future. Simple and sleek is the best way to categorize contemporary style. Clean lines, neutral colors, and minimalism define the look today. Neutral shades are the foundation of the contemporary style, especially whites, blacks, and grays. Embracing natural elements, like stone or wood, is becoming more and more prevalent, along with a focus on natural light. Lighting is in fact essential to contemporary design and utilizes layering more frequently than other styles. You'll notice details, like plumbing fixtures, don't have extra embellishments or clunky hardware. Slab-fronted cabinets, simple handles, and mixed metal accents are often at the core of this style.
If you're considering a remodeling project, give us a call or fill out a project discussion form. If you'd like to learn more about must-have 2022 design trends, download our lookbook. Our team members are excited and ready to get to work on your dream space!
Related Articles