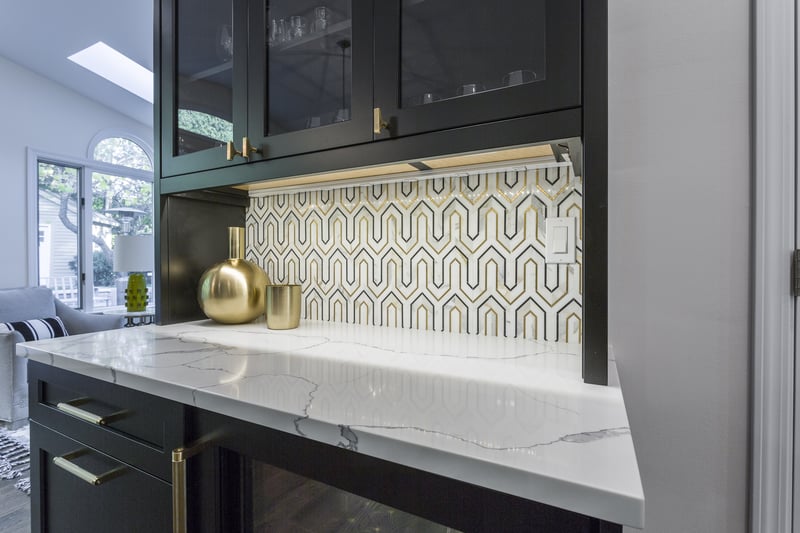 Every year people anxiously await to see what trends are taking the world by storm. The challenging thing with home design trends is that their cycle is usually 10 years! This means we see some iteration of the same trends for a long time, things often upward trend for five years and then the downward trend for another five. Even more unfortunate is our location, In the Midwest, homes don't often adopt design trends for a few years. That being said, 2020 was a huge reset. It has left the last two years' worth of trends to dramatically change. Homeowners no longer play by a rulebook. Instead, they've sought out ways to ensure that their home is their style oasis. This has meant welcoming color pallets, cozier atmospheres, and unique pieces that feel quirky or individual. Trends are now following the guidance of the people. Here are a few of our favorites for 2022.
1. Natural Stone For Your Countertops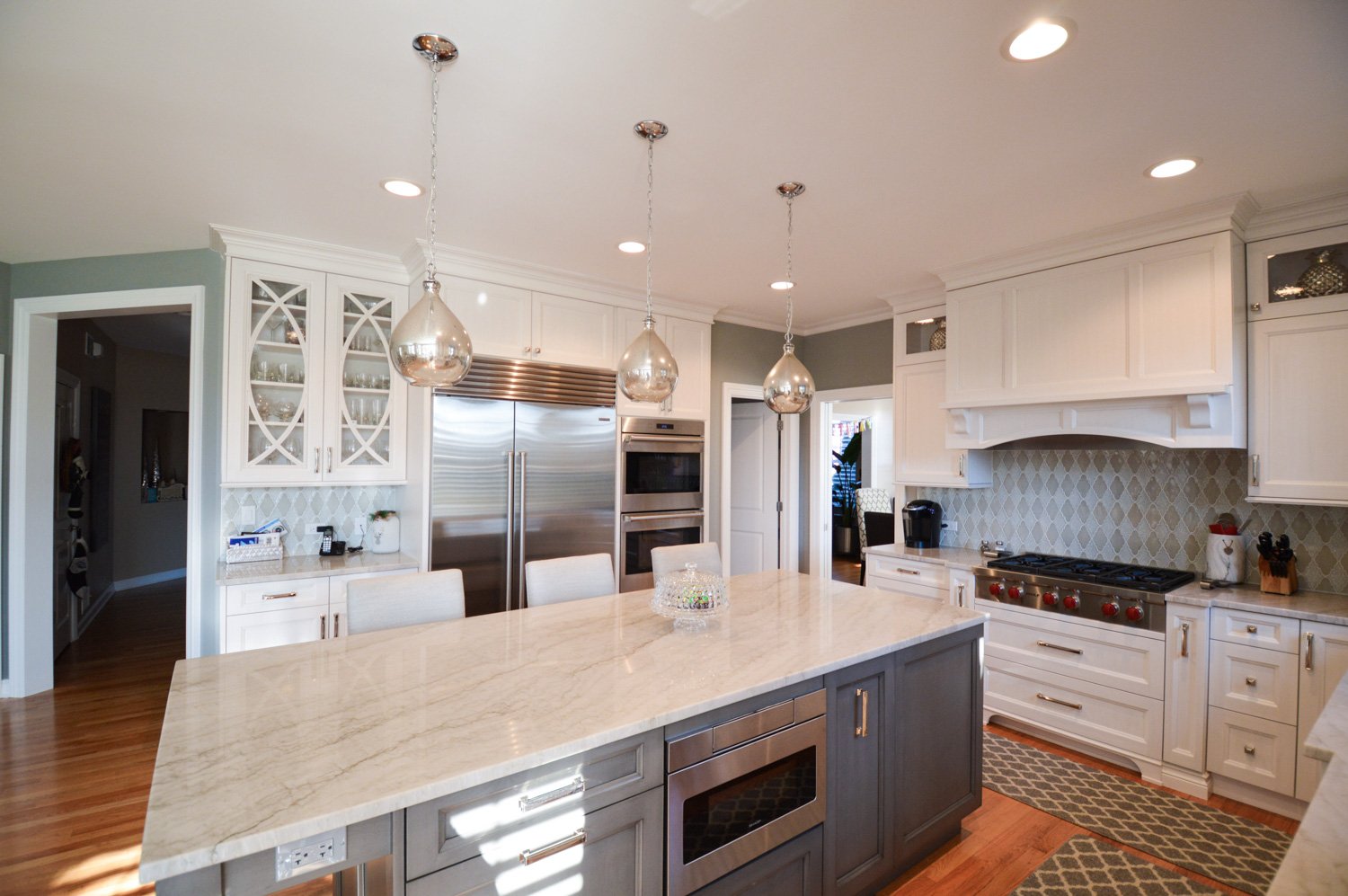 Two years ago, the only countertop surface homeowners gravitated towards was quartz. Not only does quartz offer a wide array of styles, colors, and finishes that aren't always achievable in natural stone. However, with improved sealing techniques, and a taste for earthier aesthetics, natural stone is now the "it" countertop.
Homeowners and designers love the fact that every slab is completely unique, as the designs aren't manufactured. In fact, natural stone also offers some of the highest levels of durability, meaning it is incredibly difficult to scratch or dent the surface. Ultimately, it's the appeal of having an unmatched look, especially as trends continue to embrace individuality above uniformity. Some of the most appealing natural stones of 2022 include Dolemite and Quartzite.
2. Black and Gold
The 1990s called and they want to make a big comeback! Specifically through reintroducing the ever-popular black and gold color combination. We are seeing this color combo in everything from backsplash tile to hardware on cabinets.
Not only do they create a nice element of contrast, but the glitz gold brings a hint of warmth against the rich coolness of the black. The pairing is another way to make spaces feel more homey compared to the stark two-toned white and black space of old. It's also a timeless look for homeowners to look turn to when they're too nervous to embrace colors such as green or blue.
3. Colorful Cabinets
Remember the Skittle slogan, "Unleash the Rainbow. Taste the Rainbow"? This year's cabinet trends are taking that to heart with a strong emphasis on bringing color into your home. Not only are we seeing the occasional navy blue island, but cabinets are embracing every color from sage and emerald green to magenta.
While blue remains the most common, black and off-black are creeping in to create a space with contrast. The green cabinets help create a soft, cozy environment that homeowners are craving. As for Magenta, we haven't seen too many in the Midwest yet, but we did see a gorgeous kitchen display at KBIS 2022 that embraced a combination of magenta and warm woods to create a lively, inviting space.
For more 2022 trends and accompanying photographs, download OHi's 2022 Look Book where we break down each material and present an array of overall styles to keep an eye out for. If you're interested in including some of the 2022 trends into your home design, schedule a complimentary design consultation with OHi and we can discuss the possibilities of your project.
Related Articles