You've heard it said that diamonds are a girl's best friend, but in the remodeling industry, we believe it would be the faucet. Faucets shine like diamonds, come in all different styles, and, unlike diamonds, are fully functional. Picking a faucet that fits your style while still being practical is a significant part of your design process. To help you find your new best friend, we've picked six faucets we know you'll love.
Golden Girl
This Khloer Crue Touchless Pull-Down Faucet is a sophisticated piece of art that makes for the perfect focal point in your kitchen. Its Brushed Moderne Brass color sets it apart from the usual stainless steel in everyone's kitchen. The elegant arch and single handle make it easy to use and save sink space. Not only is it stunning, but it's also functional. It has a touchless turn-on and a three-function pull-down spray head.
Vicariously Vintage
This Kohler Artifacts Pull-Down Faucet is a modern take on a vintage arch. Being a shorter faucet, it still stands out due to its detailed design. Another stand-out feature is its Vibrant Stainless Steel that shines brightly in any kitchen. The pull-down spray head offers three types of water pressure for food prep, filling pots, and cleaning dishes.
Silver Snake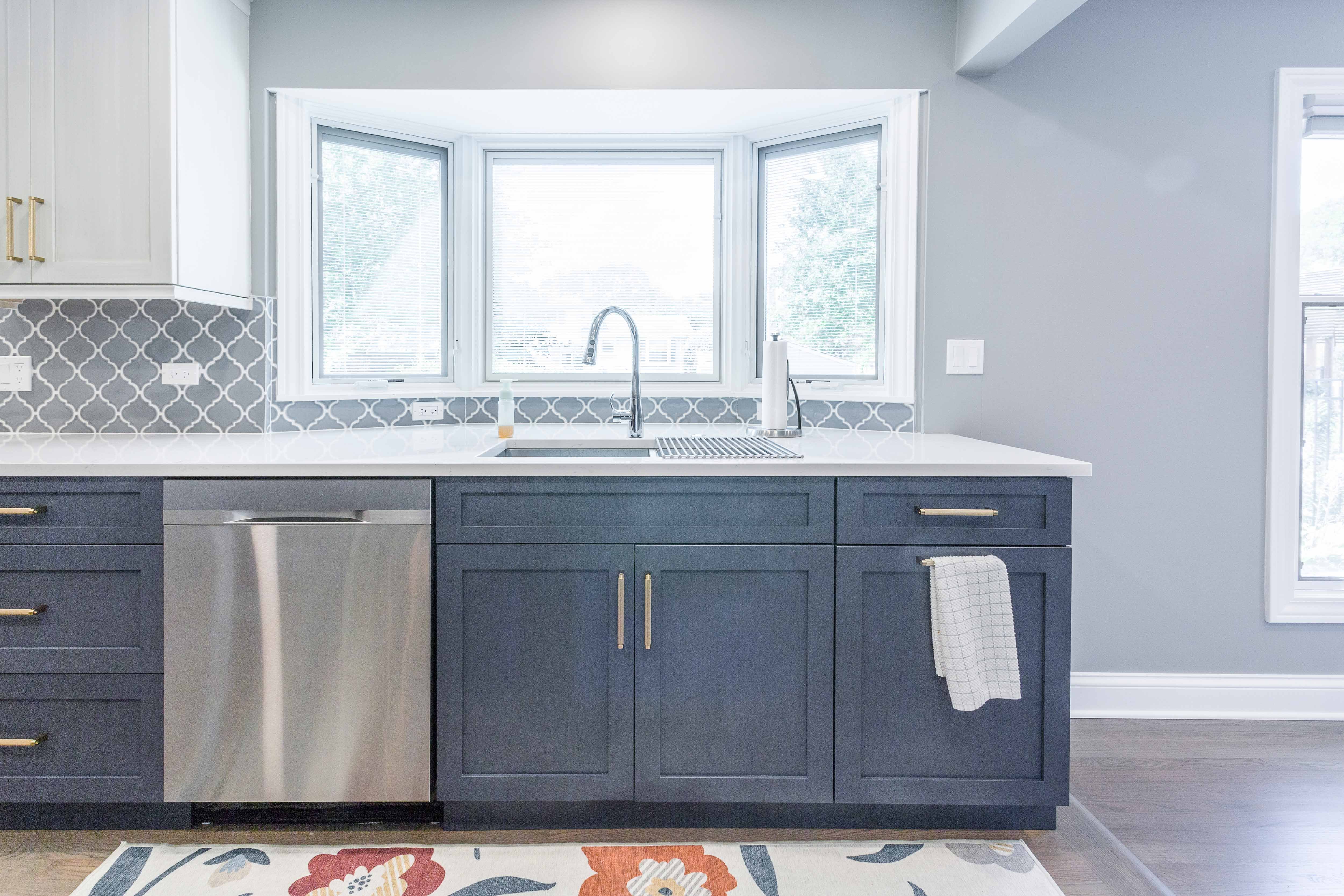 This Kohler Simplice Single-Handle Pull-Down Faucet is a simple yet stunning piece. Its single handle saves space on your sink top and gives the space a polished look. The pull-down faucet snakes around your sink, allowing a 360 spray while doing dishes or rinsing produce. It also uses a Docknetik system that magnetically secures the faucet head.
Angular Arches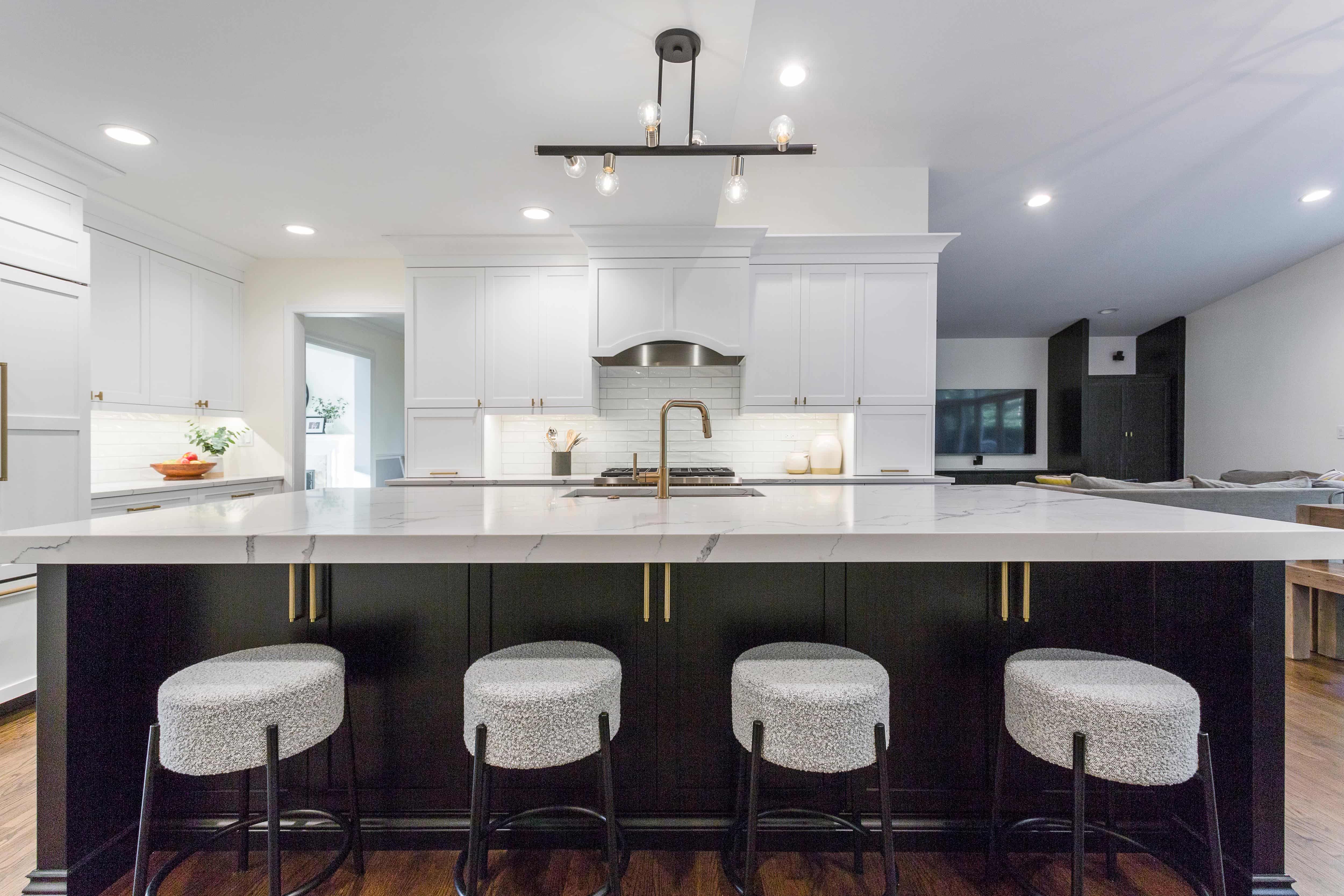 This Brizo Litze faucet is a brilliant Luxe Gold that makes your kitchen shine. Its unique squared arch sets it apart from the ordinary faucet and will be a definite conversation starter. We love it because of the Diamond Seal Technology that reduces leaking and lasts 2x longer than the industry standard faucet.
Knight in Stainless Steel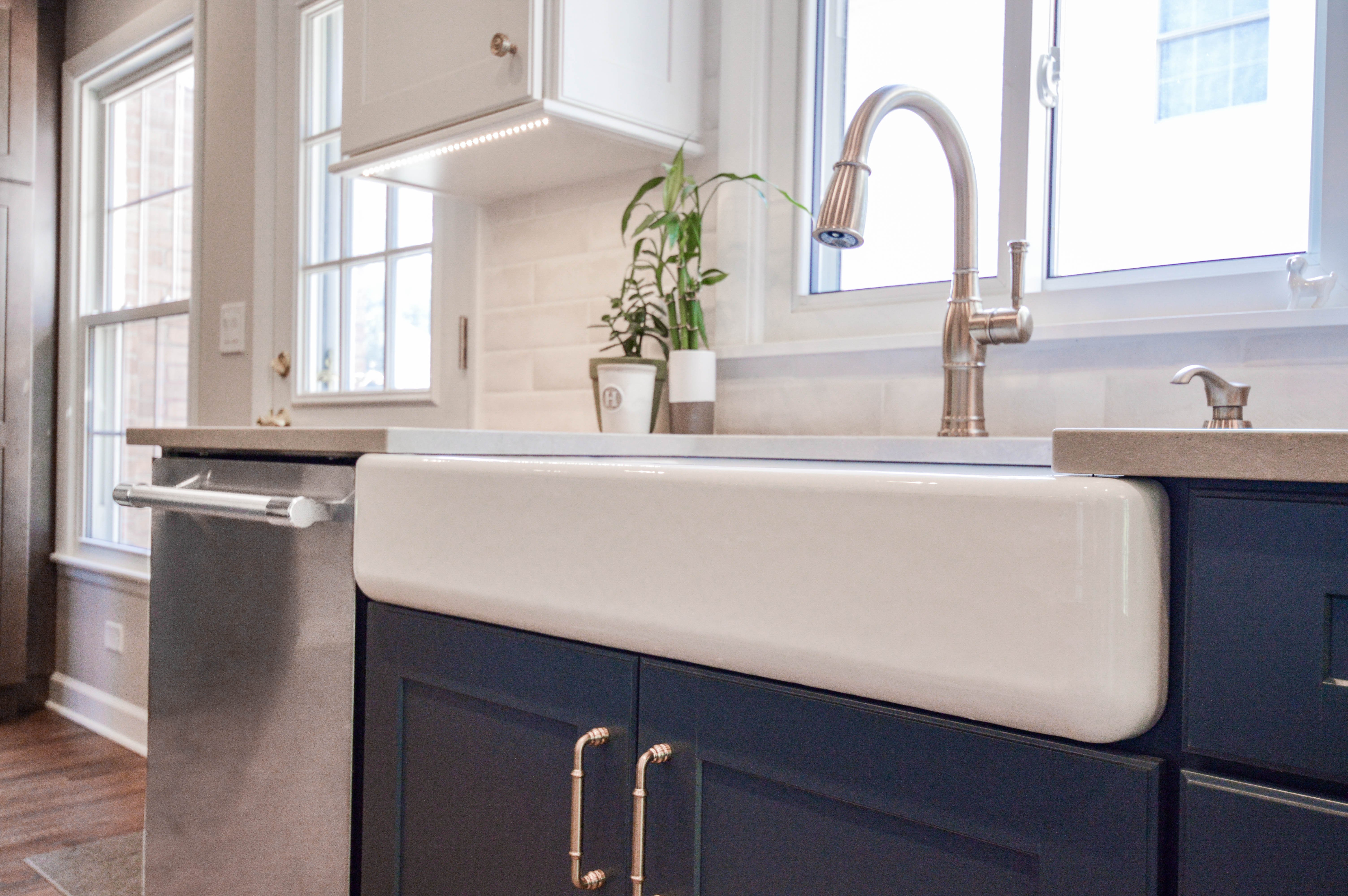 The Delta Valdosta Single-Handle Pull-Down Faucet fights off spots and splashing. Its dashing stainless steel curves are a designer's dream. The faucet is spot-resistant and made with Shelid Spray technology that fights off dirty dishes while keeping you out of the splash zone.
Contemporary Coil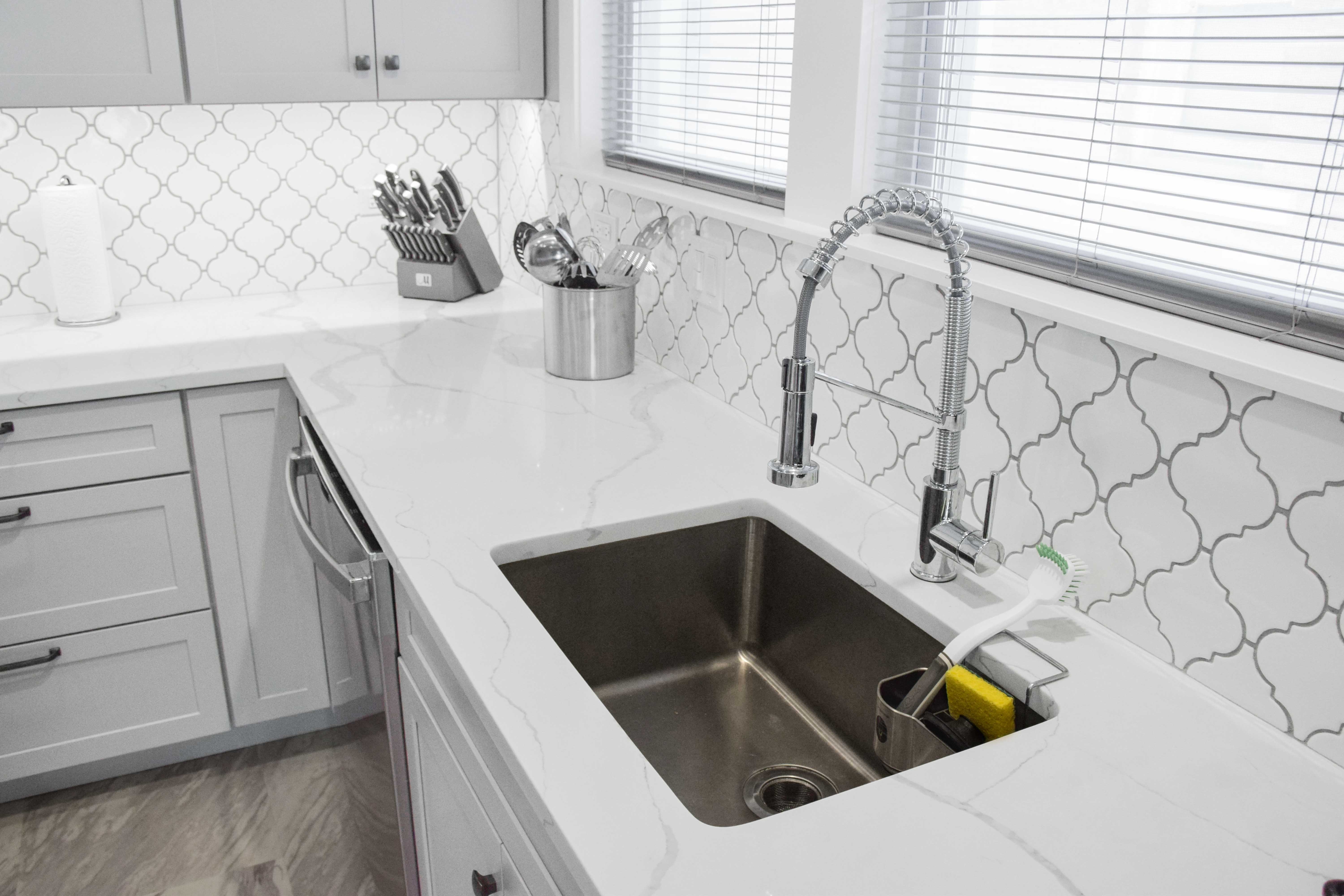 Moen Indi Spring High Arc Pull-Down Faucet in Stainless Steel. This faucet brings a modern look to your kitchen and offers excellent functionality. The high arc adds height to your sink and provides enough room to wash dishes, especially your pots and pans. Its professional-grade Power Clean technology is 50% more powerful than other pull-down faucets.
If any of these faucets make your heart stop, let us know, and we'd be happy to bring the two of you together. Contact us today if you'd like to update your faucets and check out our other partners and products.fa