Since windows seize the eye in any room of a home, choosing the right treatment to suit the space is essential. Whether you want to block the light out or let the light in, a wide range of styles and functions are available for you to choose from.
OHi's window treatment expert Tammy Ogaard describes what you need to know when selecting the right window treatments for complementing your space.
Creating Privacy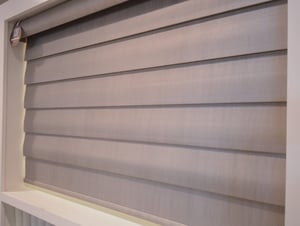 For rooms like the bedroom or bathroom, the window treatments play both functional and aesthetic roles. Wooden blinds or dark curtains are dynamic enough to let in light when wanted, while still creating a completely darkened space for privacy and sleep.
When it comes to curtains, opt for water-resistant fabrics in the bathroom, and try a patterned fabric in a contrasting color hung floor to ceiling for a dramatic statement in bedrooms.
Letting The Light In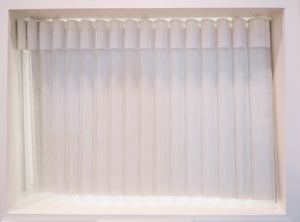 Choose treatments that welcome the sun inside for communal spaces like the living room, entryway, and kitchen. Woven or cellular shades that can be pulled up and down are alternatives to vertical and horizontal blinds and mute light while also providing a look at what's going on outside.
If you opt for a sheer curtain, be sure to select a machine-washable fabric for easy maintenance.
Opting For Versatility
For high-traction rooms like the family room or media room, versatile window treatments make all the difference. A layered approach often works best in these rooms, with blackout curtains for watching television and a sheer layer underneath for daytime activities. As an added bonus, the layers of fabric can even help improve acoustics.
Now What?
There are endless possibilities for making your current home into your dream home, and OHi has been helping families in Chicago and its surrounding suburbs remodel their homes since we founded our family business in 1900. Our expert team members will help you find design inspiration and carry out your vision. We've been improving our neighborhood one home at a time through expert advice, exclusive products, and exceptional service. Check out our portfolio, or contact us to speak with an OHi family member about your remodel!