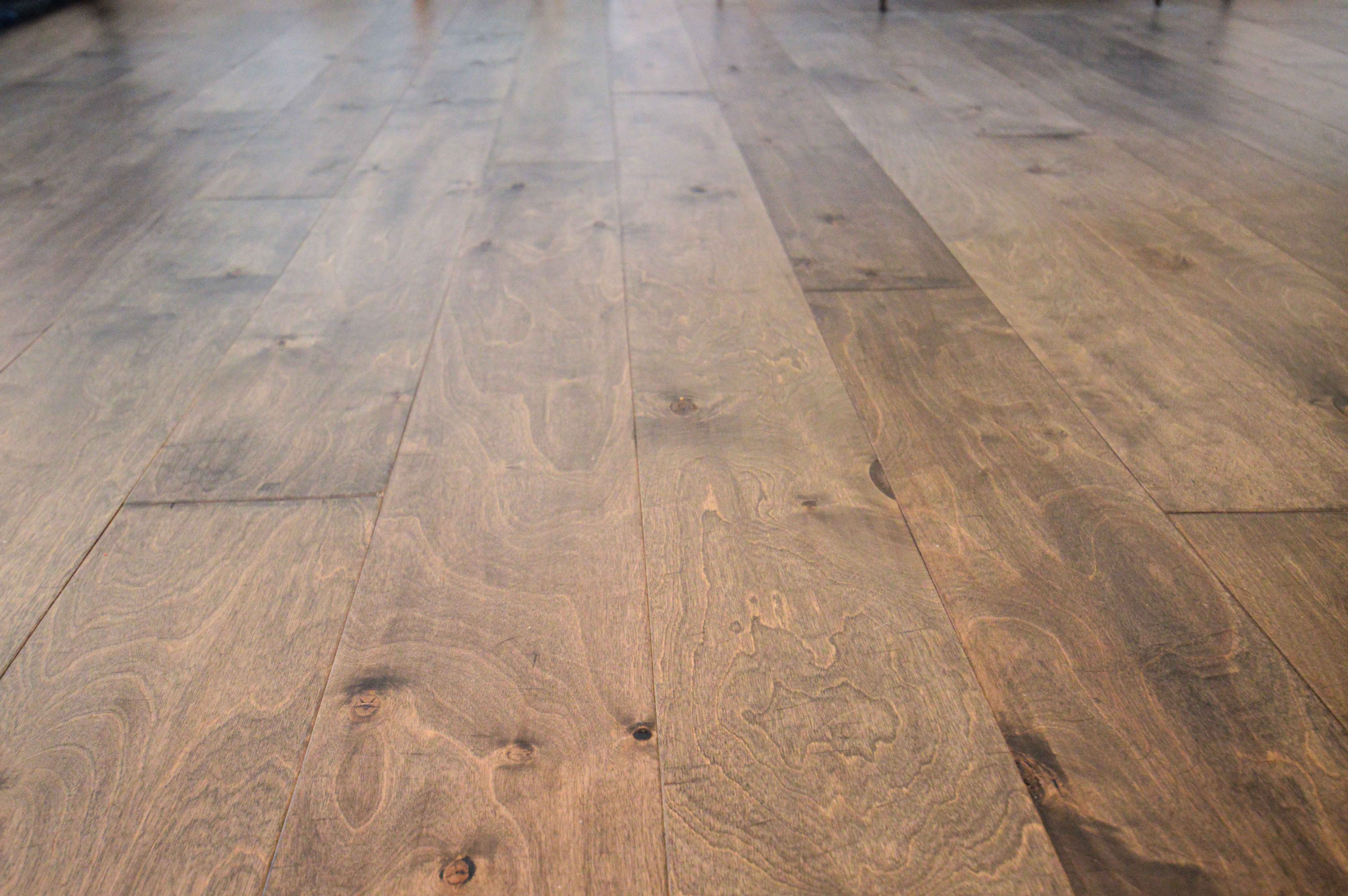 As you stare gleefully at your rich, beautiful hardwood floors, you can't help but feel proud. As a luxurious product with an incomparable look, you're extremely pleased that you chose one of the longest lasting flooring materials on the market. After all, these floors can last a lifetime!
Although hardwood is commonly known to be one of the more finicky options for flooring, as it is susceptible to scratches from pets, children, or high-heeled shoes, it continues to remain timeless in its look and longevity! That is, as long as you take the time to properly care for it. Allow us to guide you through the best cleaning practices as we spill everything from what your cleaning schedule should be to which products should be used.
When Should You Clean?
Often, when it comes to cleaning, the biggest concern is how often the process needs to be done. For germaphobes, your surfaces have probably never been acquainted with dust. For the rest of us, however, cleaning is a chore that we sometimes, maybe occasionally, push off as long as possible. It can be hard to know how to make a schedule for best cleaning practices. Yet with hardwood, it is essential that you clean frequently and thoroughly. The following schedule is recommended from experts at Lauzon Floors:
Daily: Sweep the floors
Weekly: Vacuum the floors
Monthly: Mop the floors with a specific hardwood cleaning solution
While some may be gawking at the recommendation of sweeping everyday, know that to allow for the monthly mopping to be hassle free, and to remain only monthly, sweeping daily is essential. Otherwise, the buildup of dirt and dust can damage the surface and make it difficult to clean.
Best Cleaning Practices
When it comes to the actual process for cleaning your wood floors, it is pretty simple if you have the right products on hand.
For Your Daily Sweeping
A standard broom and dustpan is acceptable, however, if you're looking for a recommendation, check out this Bustle.com article about their favorite hardwood-friendly brooms, including one specifically for pet owners.
For Your Weekly Vacuuming
It gets a little more complicated when it comes to selecting the perfect vacuum. Since hardwood can easily be scratched or marked, it is important to choose a vacuum made for hardwood. This involves rubber wheels (or at least wheels that won't leave a mark) and a soft bristle brush attachment. Always ensure that the wheels of the vacuum are clean, otherwise, you will create tracks and dispel more dirt. Do not use a vacuum with beater bars. This can pose a challenge for homeowners who have both carpet and hardwood floors, as the beater bar is nice for getting deep into the fibers of your carpet. Luckily, there are many options of 2-in-1 vacuum cleaners that have a retractable beater bar.
For Your Monthly Mopping
This is the most critical step, that also has the most pitfalls for homeowners. Partially, this is because people don't know the right products to use for mopping. In fact, many people assume they just need water and a light detergent - this is a terrible mistake. Hardwood floors are not waterproof, so using a soaking wet mop could severely damage the luster and shape of the surface. This also means to never allow pools of water to accumulate.
Instead, always select a mop with a microfiber cloth head as it will not scratch the surface. Then, choose a wood-safe cleaning product and spray it directly on the mop head, not the floor. When choosing your hardwood cleaning solution, do not use any types of wax, oil-based detergents, or all-purpose cleaners, especially ones containing an acid like lemon. The cleaner should be non-abrasive and should not leave a film. There should be no need to rinse it away with water, since excess water, again, damages wood. If there is excess cleaner after you swipe the floors, wipe it away with a microfiber towel. Lauzon recommends Bona Hardwood cleaner while Mannington recommends their personal line of hardwood cleaners.
Once you have all the products necessary on hand and create a routine that allows for the consistent cleaning of your wood floors, they'll be shining for years to come.
Other Helpful Hints
While the standard, day-to-day cleaning process is covered, there are a few additional tips to help avoid damage to or discoloration of your hardwood floors.
It is highly recommended that door mats be placed by any doors leading outside. This will help trap dirt and grit, keeping it from entering the home.
Avoid using steam on your hardwood. The excessive heat and moisture will damage the floors.
Always put sliders under your furniture. This helps prevent unnecessary scratching whenever a furniture piece is moved.
Try to keep your home's temperature consistent, especially if you live in an extreme climate. This will help reduce the natural expanding and contracting of hardwood floors. Also note, since expanding and contracting is a natural occurrence, it is not covered in any warranty.
Try to limit your hardwood's exposure to the sun as consistent exposure will cause fading.
Keep your pet's nails groomed to help prevent scratching.
Wipe up any spills immediately.
Occasionally, no matter how cautious a homeowner is, spills or damage occurs that standard cleaning won't resolve. While it is necessary to try the standard cleaning process first, there are a couple solutions for common yet tougher stains.
Food or Drink Stains
Spray your hardwood cleaning solution on a microfiber cloth, and begin scrubbing the area. After much persistence, the stain should be removed.
Gum and Candle Wax
Fill a baggie with ice and apply it to the gum or wax. Once the substance is hardened to the point of being brittle, scrape it with a plastic knife, or as Lauzon recommends, a credit card until the substance is removed. Clean the surface with the hardwood cleaning solution and a microfiber towel.
Ultimately, if there is a major issue, reach out to OHi or the manufacturer of the product for guidance in how to proceed with care and maintenance.
Care Guide and Warranty Terms
Lauzon
Click here to find the complete care & maintenance guide
Click here to find the complete warranty terms
Mannington
Click here to find the complete care & maintenance guide
Click here to find the complete warranty terms
Related Articles