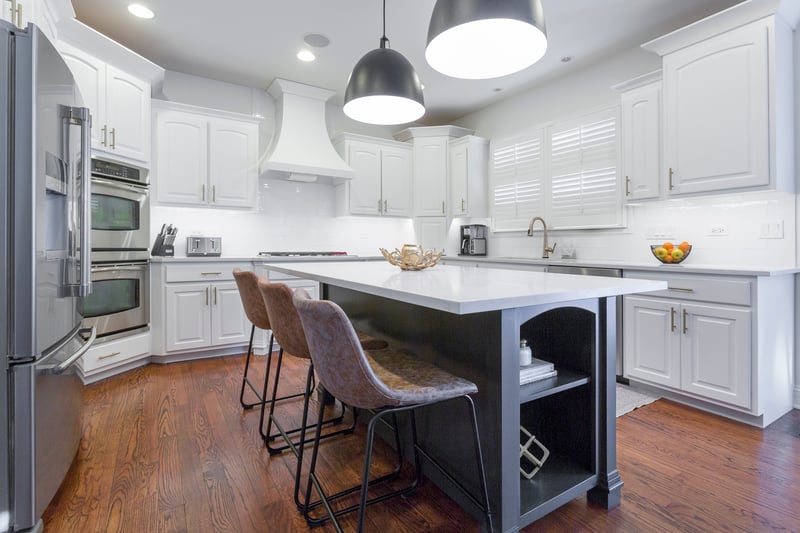 If you've been thinking about remodeling your kitchen, you've probably already noticed the variety of wood, color, and construction options available. The cabinet door style is one of the most vital aspects of designing your kitchen cabinets. The door is crucial in defining the kitchen's overall appearance because it is the cabinet's most obvious exterior-facing component.
Partial Overlay
A partial overlay means the doors and drawers overlap the frame by about 1/2″ on either side of an opening. These are most commonly found in traditionally styled homes. They tend to be the least expensive type of overlay because measurements don't have to be as precise as the other types. With enough space between each cabinet, no hardware is necessary to open it like others. The cons of partial overlay cabinets are there is less storage because the frame is not entirely hidden, as well as partial overlay cabinets can be considered "dated" even though they are still quite possible in the average American home; most people have replaced their partial overlay with an inset or full overlay.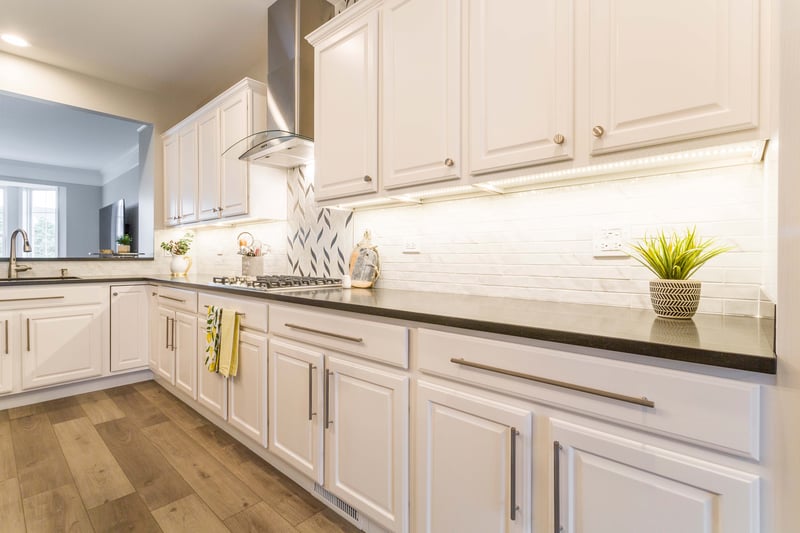 Full Overlay
Full overlay cabinets have extra-large fronts on their doors and drawers. These are made to enclose the face frame completely. Full overlay cabinets take less skill to install and are, therefore, less expensive. They're an excellent alternative to inset cabinets for tighter budgets. Another benefit is large items can fit through the opening easily because the doors are mounted on the face frame rather than inside it. Out of all the overlay options, these offer the most storage options. Overlay cabinets can be incorporated into almost any style of kitchen. One downside is that because the corners of the doors and drawers are exposed, they can be more easily nicked or rounded over time.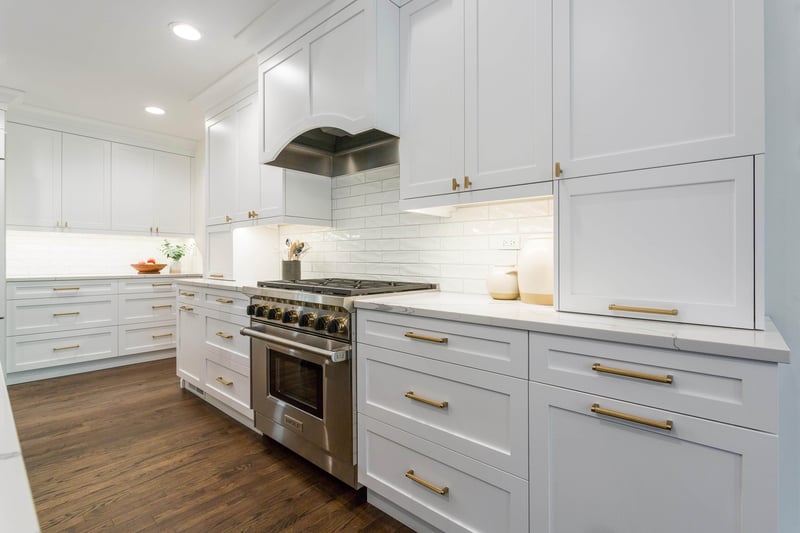 Inset
An inset door is one where the door is flush with the frame when closed. Inset cabinets have a streamlined, clean look, and the full frame is visible. These types of cabinets require a handle to open. In terms of hinges, though, you to choose from either exposed or concealed hinges, depending on your style and preference. This style has no sharp edges or corners, making them perfect if you have small children living in your home. Inset cabinets, however, do require higher maintenance, and compared to the other options, they offer the least amount of storage.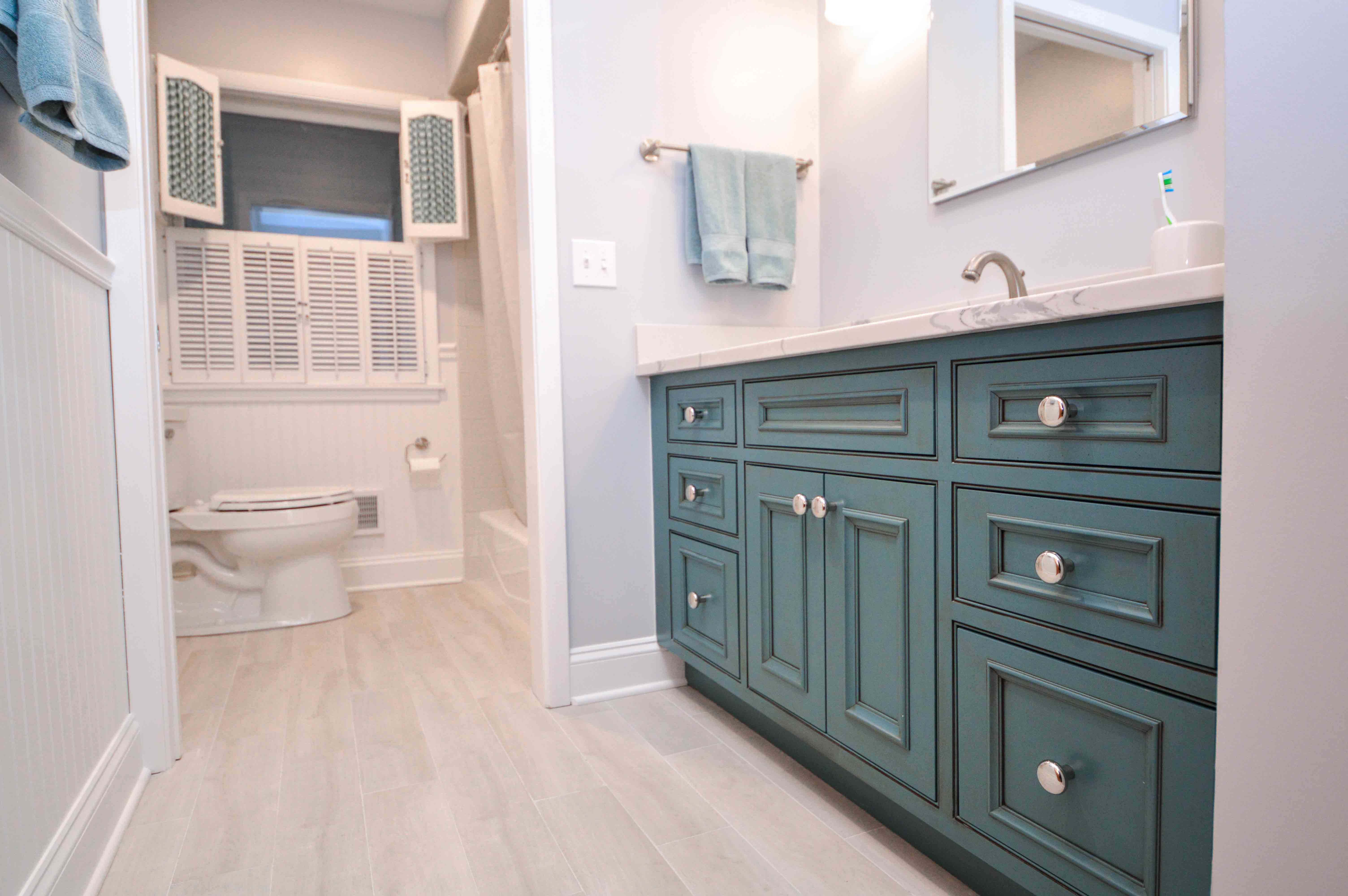 If you're considering a remodeling project, give us a call or fill out a project discussion form. If you'd like to learn more about must-have 2022 design trends, download our lookbook. Our team members are excited and ready to get to work on your dream space!
Article Categories:
Kitchen Remodeling
,
Kitchen Cabinets
,
Cabinetry
,
Remodeling
,
Home Remodeling
,
Tile
,
Bathroom Remodeling
,
Flooring
,
Hardwood Flooring
,
Vanities And Sinks
,
Lighting
,
Home Improvement
,
Interior Design
Related Articles