We should probably start off by formally saying, "It is with great joy and humility that we announce winning an award," but we really just want to throw handfuls of confetti in the air, pop a bottle of champagne, and eat cake (lots of cake) to celebrate that we just won a 2018 NARI Remodeling Excellence Award!
What Is NARI?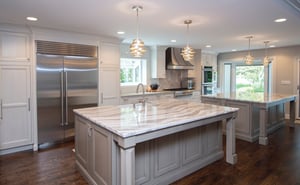 For those who are interested, NARI was officially established in 1983 with roots dating back to 1935. Their "...Core Purpose is to advance and promote the remodeling industry's professionalism, product and vital public purpose." Being a member represents trust, quality, and an appreciation for the field of remodeling.

What Are the Remodeling Excellence Awards?
To receive an award from NARI is like Van Gogh telling a young artist that his painting is exceptional. We're beyond grateful to NARI (National Association of the Remodeling Industry) in the Greater Chicago area for recognizing our work for such an esteemed award.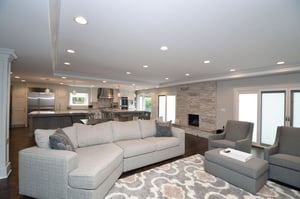 There are only 17 categories for NARI Remodeling Excellence Awards. All anonymous submissions are judged by a panel of experts based on the transformation, ingenuity, and problem solving for that project. A huge congratulations goes out to the team who worked on the project: Teri Meiners (Designer), Jeff Kolota (Project Manager), and John Kautz (President and Relationship Manager), as well as each of our expert craftsmen.
Curious about our award-winning design? We'd love nothing more than to share the joys and frustrations we faced during the project (plus some gorgeous photos of the finished product). Check it out here.
Ready for Your Design?
There are endless possibilities for creating your dream home, and OHi has been helping families in Chicago and its surrounding suburbs remodel their homes since we founded our family business in 1900. Our expert team members will help you find design inspiration and carry out your vision. We've been improving our neighborhood one home at a time through expert advice, exclusive products, and exceptional service. Check out our portfolio, or contact us to speak with an OHi family member about your remodel!