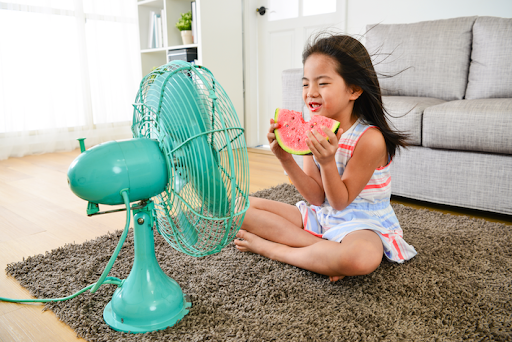 The mid-summer heat is upon us and everyone could use a few great ideas to cool down the summer heat. If you haven't had a chance to build out an awesome four-seasons room or add that man cave in the basement, we have you covered. Today we provide you with five great ideas to cool down this summer to escape the heat.
Water Park
There isn't a better way to cool off than hitting up the water park. There are a variety of major water parks near Chicagoland to head to this summer. A few of our favorites are Magic Waters in Rockford, Hurricane Harbor at Six Flags in Gurnee, Mystic Waters in Des Plaines, and Raging Waves in Yorkville.
At-Home Water Activities
Don't want to fork over the cash for the water park? We don't blame you. A great way to cool off and enjoy family is to turn your backyard into a waterpark. Grab some water balloons, a slip n slide, and a few other water toys from your nearest retail store. Get the family together and let loose! Before you know it you will have forgotten about the summer heat.
Museums
If you don't want to mess with the heat outside, head inside to the museums that are all over Chicagoland. No matter the age, there is a museum for you. From toddlers to seniors the options are plentiful. A few ideas would be the Science and Industry Museum, the Children's Museum, the Shedd Aquarium, or the Art Institute of Chicago.
Frozen Cocktails
Looking for a refreshing cocktail to take the edge off the summer heat? Grab the blender and make some frozen cocktails. Frozen margaritas or Strawberry Frose are just a few of our favorites. Here is a great list to help you get started.
Car Wash
A great way to cool down and also help out your community along the way would be to have a car wash where donations are accepted and contributed to a local charity. With bubbles and water, the kids will love it, and you can also use it as a positive teaching tool to help them understand the value of giving. Oh, and your neighbors will be thrilled to have a clean car!
While the summer heat may be in full swing, we are too. Throughout the summer our employees have been working hard, inside and out to help our customer's dreams come to reality. We would love an opportunity to help turn your home into something you have always dreamed of. Don't hesitate to reach out to any of us at OHi for all of your home remodeling needs.
Related Articles