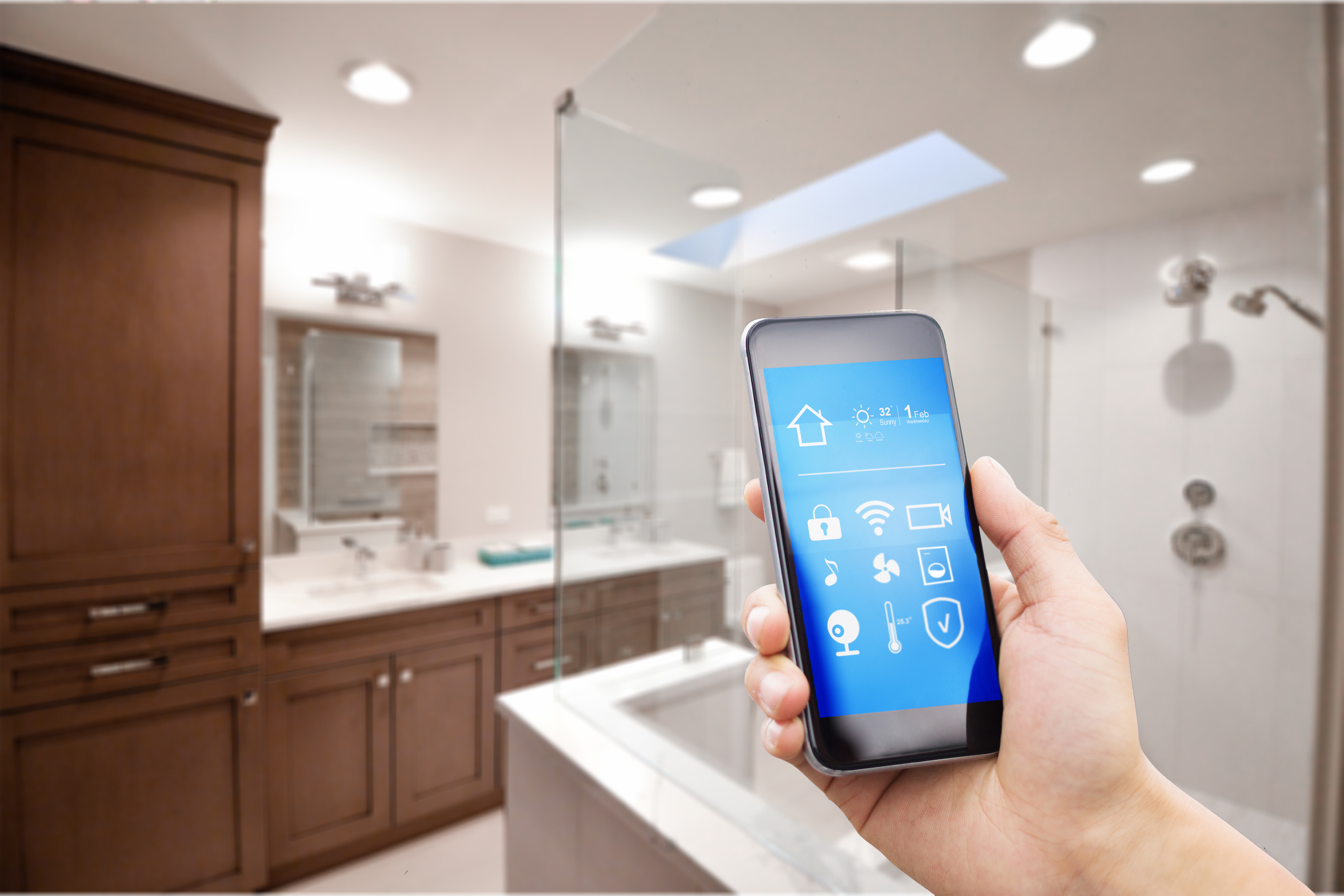 Sometimes the idea of diving into a smart home can seem overwhelming, especially for those of us who have only recently mastered the art of email. Smart homes integrate technology with your home's appliances allowing for communication between the appliances and the homeowner. They are also usually regarded as something out of a sci-fi show or strictly for technology geeks who live in Silicon Valley. In actuality, a lot of the technology is able to make your life simpler and more comfortable. For those still hesitant to explore this uncharted territory, join our tech guru, Mark Livesay, as he shares his favorite smart bathroom features.
Flushing Old Toilets Away
A great place to start is with the most important plumbing fixture in the bathroom: the toilet. Sure, lots of people get squeamish talking about commodes, but with such astonishing advancements, it's time to step out of our comfort zones and explore new horizons. For example, Kohler's intelligent toilets flaunt fascinating features such as heated seats and feet warmers! In addition to more comfort, they also provide a cleaner experience by incorporating bidet-like features and a warm air dryer. Plus, you can avoid germs with the motion sensor that automatically lifts the lid and flushes. Say goodbye to fights over who left the toilet seat up! Furthermore, the toilet bowl gives off a subtle, blue glow which is extremely helpful for those middle of the night bathroom trips. The coolest feature is the ability to customize presets to choose the perfect seat temperature and water pressure for each user on the controller. Is any of this necessary? No. However, it does provide a cleaner, cozier experience.
What's in the Pipeline?
For those who find the whole smart home thing to be unnecessary, there are some smart updates that enhance the safety of your home,specifically regarding your pipeline. Both Grohe and Moen have recently released technology that can detect leaks or burst pipes. Moen Flo is able to perform a daily test that checks for small leaks and vulnerable pipes. It then sends a message to your phone alerting you of its findings. The instant it detects a leak, it notifies you and gives you the power to shut off your water from the convenience of your phone, no matter where you are. Grohe Sense, on the other hand, will notify the homeowner of a leak once water comes into contact with the sensor. Similar to Moen's ability to communicate through an app to stop the source of water, Grohe has the added benefit of recognizing when a room is dangerously cold or too humid, which could lead to mold.
Mirror, Mirror on the Wall, Tell Us the Weather
By now, odds are you've experienced Amazon Alexa or Google Home, whether it belongs to a friend or it's your own. Love it or hate it, Kohler is introducing a voice control mirror integrated with either device. It allows you to control the lighting, so if you would like brighter lights for shaving and doing your makeup, or dimmer lights at night time, the Verdera has you covered. Since it integrates with Alexa or Google, it can tell you the weather, update you on traffic, or play music. It also can function as the control center for your other Kohler Konnect Fixtures, such as the shower, toilet, and bathtub. It comes in three different sizes and can make you feel like royalty throughout your morning routine.
Taking Showers to the Next Level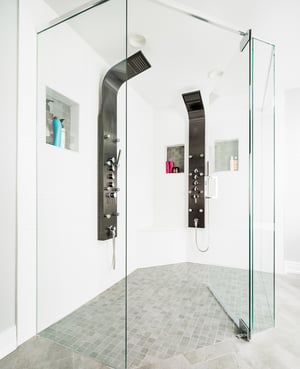 Whether you're just taking a quick shower after hitting the gym, or taking an extra long one in the hopes of allowing the stress of the day to wash away, there are some features that can enhance your experience, such as U by Moen. This technology allows you to control the shower with your voice, phone or the controller. You can turn the water on and off, and you can even start the shower at a specific temperature. You can create presets for different family members or types of showers. For example, if you need to stick to a tight schedule during your morning routine, you can set a time limit for your shower.

There's no better place to belt out your favorite songs than in the shower, which is why if you are looking for a fun shower update without breaking the bank, consider investing in a Moxie showerhead by Kohler. While it isn't necessarily a smart showerhead, it does come with a detachable Bluetooth speaker that communicates with your other Bluetooth devices. This is perfect for those who want to dabble with introducing technology to their bathrooms, without any of the fixtures relying on technology. The detachable speaker comes in four different colors, and is sure to be enjoyable for every member of the family.


At the end of the day, I want you to craft the perfect bathroom for your lifestyle. If that includes utilizing smart technology, great! If you read all of this and want a bathroom remodel without all the technological frills, that's great too! Either way, our team would love to talk with you about your project. For more bathroom inspiration, check out our portfolio page!
Related Articles