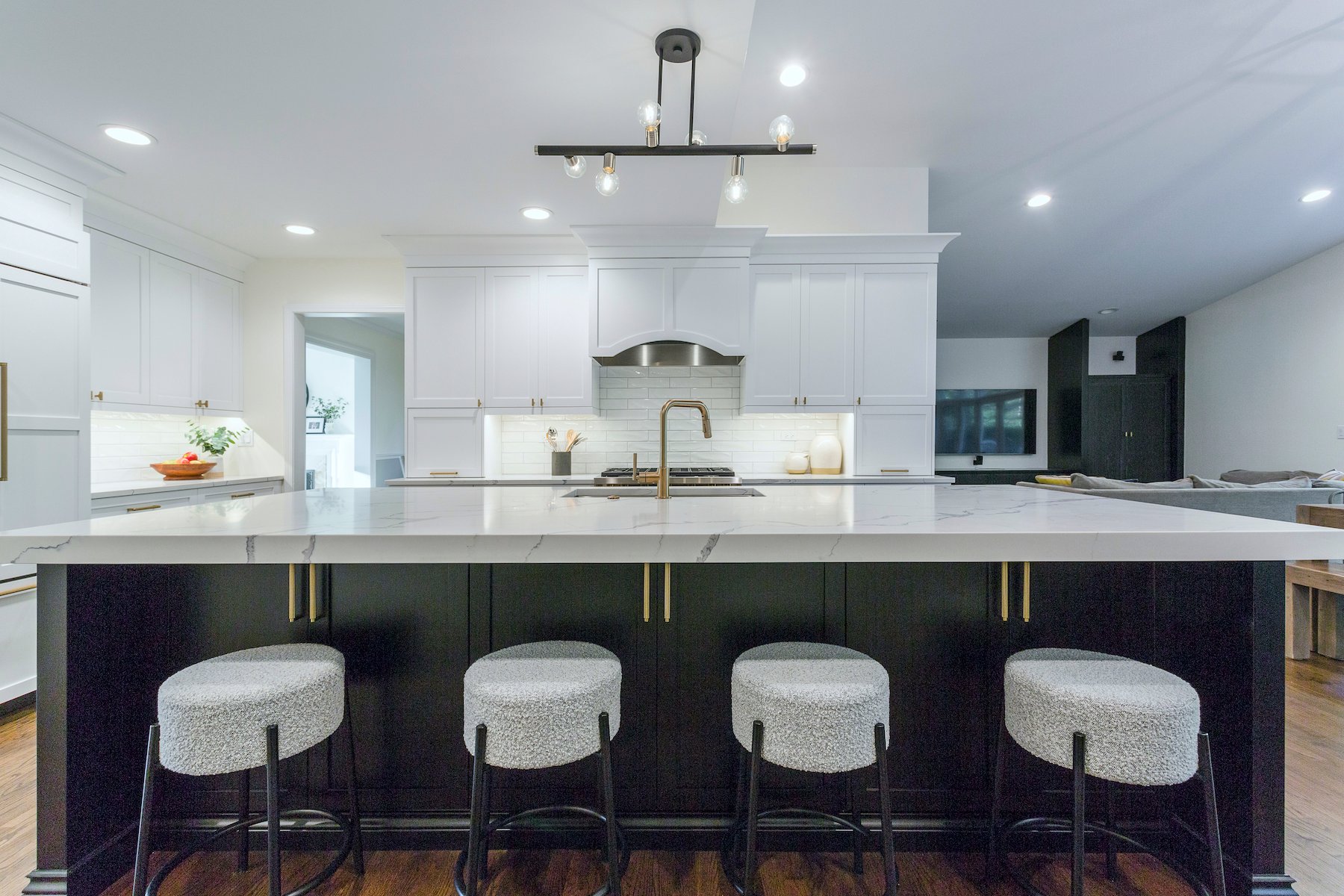 Learning to find a balance between trends and comfort comes down to one thing: personal choice. Some people are trend seekers. They want their space to have the impact of walking through a magazine or being featured on HGTV. Others want their home to be theirs. They want it to be a personal reflection of who they are and how they live. Perhaps you don't know where you land because you have been eyeing emerald green cabinets, worry it might be too much, and maybe should stick to greige. The good news is there are ways to fully lean into whichever category you fall in, without regretting it in two years.
Those Choosing Trends
You're the person who anxiously awaits the Pantone color of the year. You love magazines, watching trend videos on Tik Tok, and have a massive walk-in closet that is always changing. You think of yourself as a trailblazer because if there is a trend you will find it, embrace it, or help discover it. You want your home to reflect that.
The great thing about your home design is you will push boundaries. You will be able to open your home up to so many creative possibilities, such as a hidden walk-in pantry, or an emerald green backsplash behind your stove.
The downside to always having a trendy home is that it requires a lot of money. Some try to avoid the Those who sacrifice craftsmanship and quality products for a cheaper transformation tend to need more repair while managing long-term headaches.
Not to mention you run the risk of becoming the proud new owner of this generation's Peptol Bismol pink bathtub. Sure everyone has one or wants one now, but in 10 years, you'll dread looking at it and question where your sanity was.
With this in mind, consider chatting with a designer about the cycle of trends, and learn if the thing you're eyeing is in the first five years of the trend, or if it is in the fading five years. If it is in the fading five, consider looking for something that is upwards trending instead. If the trend turns out to be extremely fad-based or not conducive to maintaining a functional space, our designers can help brainstorm creative solutions and steer you in the right direction.
Another way to counteract the priciness of trends is to opt for some timeless basics to act as an anchor to the space.
In summary: It's not just about knowing what's trending, but understanding the trend's lifecycle. Always consult with a designer. Be prepared to spend more. Consider throwing in some basic timeless elements.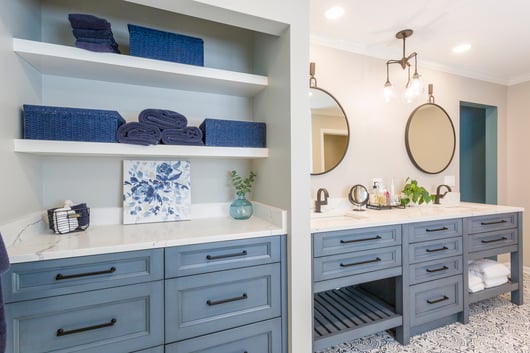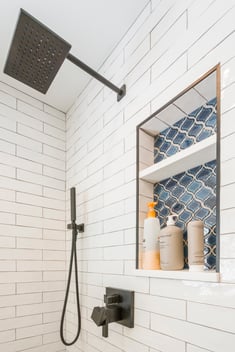 Those Choosing Comfort
This category of remodelers fluctuates between dull design and finding a uniquely stellar look. This makes it tricky for us to discuss because at OHi we often encourage clients to choose elements and a design that's perfect for them. It should have elements that they fell in love with, whether they found it on Pinterest, Houzz, or their next-door neighbor's kitchen.
At the same time, we want clients to opt for exciting designs. We want them to have a wow moment at the end of the job where they know that this space was made for them and them alone, while still being oohed and ahhed over by their friends and family. This brings us to the downside of the category.
Unfortunately, too often, comfort is taken to mean safe (we may or may not be talking about the all-white kitchen). When you invest in remodeling, you should push yourself to create a space with personality.
Work with a designer who might challenge you to make a few more interesting choices, like a tile with texture, or a countertop with subtle navy blue veining and a little bit of glimmer.
Of course, there are ways to embrace trends that don't involve you choosing magenta cabinets. while still choosing comfort. Enter functional trends. This involves things like upgraded cabinet accessories and embracing smart technology in your appliances or bathroom plumbing.
For those needing a little push, we also recommend accessorizing in trends. Committing to a remodel filled with trends can be challenging, especially due to the financial investment involved. However, filling your space with trendy dishes, artwork, textiles, or even furniture can help.
In summary: Comfort shouldn't mean boring. Choose products you love. Utilize accessories to introduce trends and colors to your space.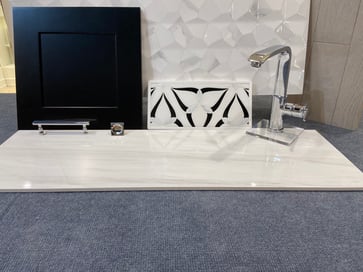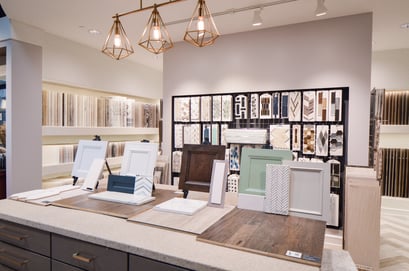 Those Who Can't Decide
You are not alone. In fact, most clients who work with us aren't clear on what look they want for their space. Most just know the basics. Their kitchen is cramped. They want more storage. The tiles in their bathroom are cracked. They may know they want blue or white cabinets, but sometimes, that all changes when they step foot in the showroom to see the options.
For these customers, we stand by our main message: design the space that you want to live in.
Maybe you fall in love with the trending warm woods, even though you thought you wanted gray. Or perhaps you throw away the simple subway for an intricate Artistic Tile backsplash with gold accents. While it may seem overwhelming, you get to have a lot of fun in the process of discovery. To ensure you avoid the pitfalls of decision fatigue, be sure to work with a designer who can help keep you focused and on track. Utilize tools such as Pinterest, Houzz, or even HGTV to find materials you like. In the end, you might find it easier to strike a balance between trends and personal style because you weren't tied to any specific vision.
In Summary: Do some research, and choose a design that fits your personality.
Call us today or schedule an appointment online if you're thinking about a remodeling project and want help incorporating trends or establishing your personal style. If you want a little more kitchen inspiration, visit our portfolio to see past projects.
Related Articles